Friday 12th of May 2017 08:23:28 AM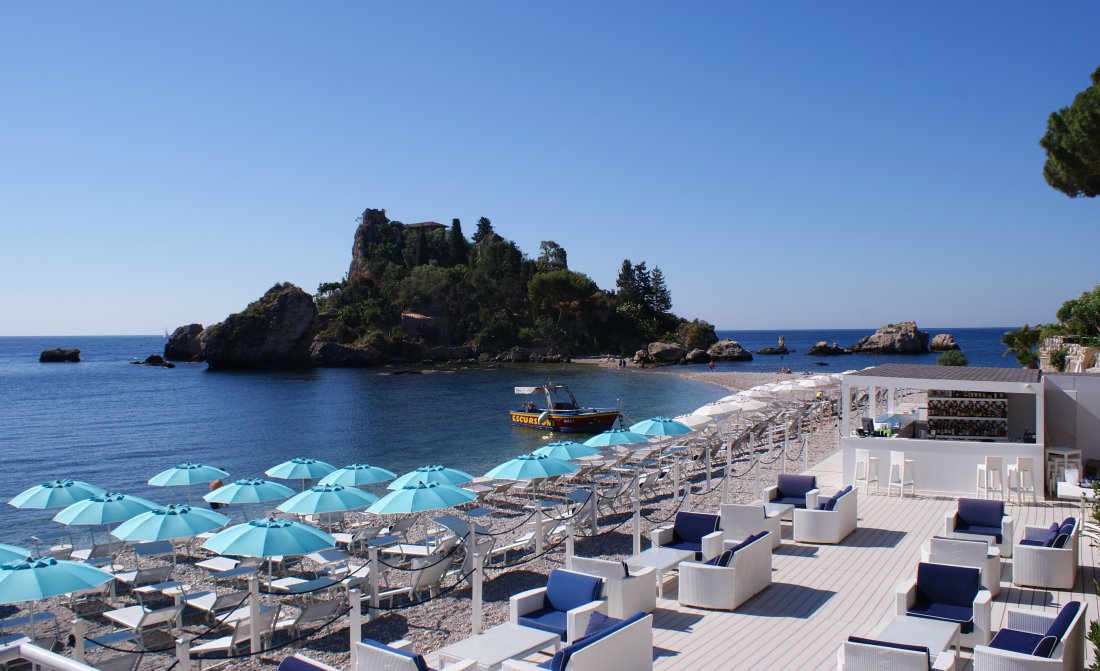 Seven volcanic islands, just 45 minutes by hydrofoil from mainland Sicily, rise out of the cobalt seas off Sicily's northeast coast. These UNESCO-protected pearl drops of islands that make up this stunning archipelago offer a little piece of relatively undiscovered paradise - stunning waters for water sports enthusiasts, swimmers and divers as well as trek worthy volcanoes, bubbling thermal springs and a gourmet heaven accompany outstanding views. The seven Aeolian Islands are Lipari, Vulcano, Panarea, Salina, Stromboli, Filicudi and Alicudi.

For a beginner's Aeolian experience, a relaxed tour giving a taste of just a couple of the islands is a great place to start.

Start with a couple of days in the historic town of Taormina on mainland Sicily – fabulous accommodation lies on the beach and in the town itself. Mount Etna dominates the east coast of Sicily and rises majestically above Taormina. Adventurous travellers can explore Etna by 4x4 or cable car – less ambitious visitors can stop half way and enjoy the extraordinary panoramic views of the volcanic landscape. The town itself boasts several fabulous restaurants to enjoy fresh and local Sicilian cuisine at its very best.
Lipari, the 'capital' of the islands, is the largest and liveliest so the ideal introduction to a stay in this stunning area. For some volcanic action, a spot of nature and complete relaxation, a stay on Vulcano is a must - a boat trip from Vulcano to Stromboli, which erupts every 15 minutes and provides a stunning backdrop to any cocktails-at-sunset boat excursion, should not be missed. The other islands provide a mix of accommodation and can be explored with differing levels of adventure. The itinerary below offers a suhggested taste of what the islands have to offer as well some of the best hotels to experience and can be completely tailormade including flights and transfers.

SICILY AND THE AEOLIAN ISLANDS ITINERARY

Day one
Fly to Catania and transfer to Taormina for 2 nights. The beautiful La Plage Resort located on the Isola Bella beach just below the pretty city of Taormina is a perfect first stop. The hotel has a relaxed atmosphere mixed with typical welcoming Italian hospitality. Several rooms boast their own plunge pools with views onto the sea and the various dining options ensure their fabulous Sicilian cuisine cannot be passed by. With the town just a short walk or funicular ride uphill, returning to enjoy a sunset cocktail before dinner at La Plage completes a perfect day.

Day three
Having spent a relaxing two days in Taormina, a short one hour transfer will take you to Milazzo to meet the hydrofoil ready to whisk you on a 45 minute journey across the crystal blue waters to the capital of the Aeolian Islands, Lipari. Enjoy a couple of days at beautiful Hotel Mea, a privately owned property and haven of tranquillity - the hotel is calm and relaxing and just a hop, skip and jump from the lively town centre and its plethora of typical local restaurants and bars. Exemplary service opitimises this lovely spot.

Day five
After a leisurely breakfast, enjoy a short 10 minute boat hop across the crystal blue Tyrrehenian Sea to Vulcano for a relaxing 3 night stay. Therasia Resort and Spa is a great choice - the hotel and location are utter bliss and offer 360 degree views of the beautiful ocean and neighbouring islands. A fresh water and sea water pool, excellent spa and Michelin started restaurant may mean you may not want to leave the hotel however on Vulcano, local food tasting, rejuvenating thermal baths and even a gentle climb to the top of the volcano are all a pull. Don't forget the sunset cruise to see Stromboli too.

Day eight
On the final morning and with heavy heart but a rejuvenated spirit, depart Vulcano by boat towards Sicily and your flight home. You could of course decide to explore more of Sicily which is very easy to do by car. However you end your holiday, the beautiful unspoilt Aeolian Islands always leave you with the will to return.

All hotels are part of the Workham Hotels collection.