Tuesday 12th of February 2019 03:09:59 PM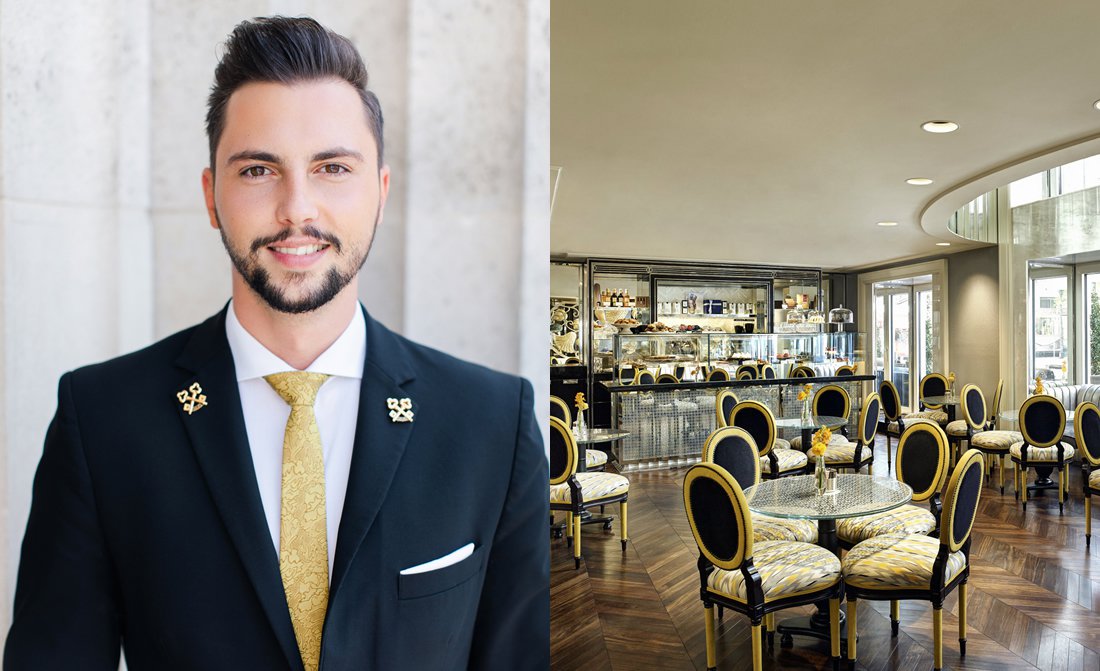 Martin Wenig is the Head Concierge at Park Hyatt Vienna, a luxury hotel in the heart of the capital of Austria. In this interview, Martin tells us how Hyatt's good name and status made him decide working for this exclusive hotel. He also briefly explains how his working day at the hotel as the Head Concierge looks like. Besides, he gives some great tips on where to eat, have coffee and dance in Vienna!


Martin, thank you for your time!
You have recently joined Park Hyatt Vienna. What attracted you most working for this luxury hotel?
Hyatt is one of the biggest and most famous hotel companies in the world and offers a lot of opportunities for every single employee. The Park Hyatt brand itself and its philosophy focus on the people; both the guests and the employees. Wherever you go in Vienna, you will often hear something about Park Hyatt Vienna's status as a luxury hotel, but more over as a great place to work. A friend of mine, who was part of the team before I started as a Concierge, told me a lot of positive things about Park Hyatt Vienna. He always raved about how well he and his colleagues are treated. The team spirit is enormous and we are like of a big family.

Walk us through what a typical workday looks like for you?
There is never a typical day as a Concierge since our service is customized to suit each individual guest and their wishes and needs. In general, I start my shift in the metro on the way to the hotel by reading the newspaper, in order to be informed about any happenings during the night in Vienna. You have to ensure at all times that the information you give to your guests is always up to date. After arriving at the hotel and putting on my suit including the Clefs d'Or keys, I am ready to take over all the requests the nightshift has received in order to work on them right away. It is important as well to get the latest information concerning special arrivals, events inside of the hotel and happenings taking place in the city. After a short handover to the bellman and doorman team, the shift starts and I am doing my best to make our guests' stays memorable.

How do you envision the concierge profession in 50 years? What will change?
Because of the speed of our ever changing technology, I am sure that the Concierge role will change a lot in the next 50 years. The guests are getting more and more independent and a personal conversation with a local or a concierge is not as necessary as it was 30 years ago.

I think that personal contact and individual care can never be replaced by any technological devices or apps.That is exactly what our guests are looking for, particularly in the luxury hotel sector, where it is getting more and more important. An honest answer or opinion is worth more than not-quite-truthful information taken from the Internet. The true meaning of luxury in the future will be the interpersonal relationships.

As an expert, which places in Vienna do you recommend if we're looking for:

- A high-end restaurant?
One of my favorites is definitely the restaurant Silvio Nickol, which is a real gourmet temple. It has been rewarded with two Michelin stars. Silvio Nickol, Coburgbastei 4, 1010 Vienna

- A lovely cafe for coffee and desserts?
Vienna has a very old tradition of coffeehouses and cakes. There is a big competition between long-established and famous cafés in Vienna. But in my opinion the newcomers are getting more and more attractive and that's why my favorite in all belongings is Café Am Hof. They have delicious pastries, cakes and coffee. The atmosphere is super cozy and more over the staff is extremely friendly as well. There are no long queues or waiting times like at the famous touristy places because it is like an insiders' tip. At the Park Hyatt Vienna hotel, Am Hof 2, 1010 Vienna

- A healthy spot for juices and smoothies?
JuiceFactory. Schottengasse 4 in 1010 Vienna

- A jazz or night club?
When I go to the "Volksgarten" I am not planning to have a relaxed walk in front of the Hofburg Palace. I plan to have a night out at Club Volksgarten which is not just any disco; it is one of the best locations in town to celebrate the night. Club Volksgarten, Burgring 1 (Heldenplatz) , 1010 Vienna

- And the best place for a walk in the city?
A city walk that transports you to historic Vienna. Small haunts, quiet lanes and green oases are like a parallel universe compared to the omnipresent city drive. The "Durchhäuser" are a Viennese rarity and unique special feature. A secret, in a sense. You can find these little so-called "Pawlatschen"around St. Stephans Cathedral.

What is your life motto (quote)?
Dream as you would live forever, live as you would die today.


To learn more about Park Hyatt Vienna, please visit the hotel's official website.