Tuesday 17th of December 2019 10:42:36 AM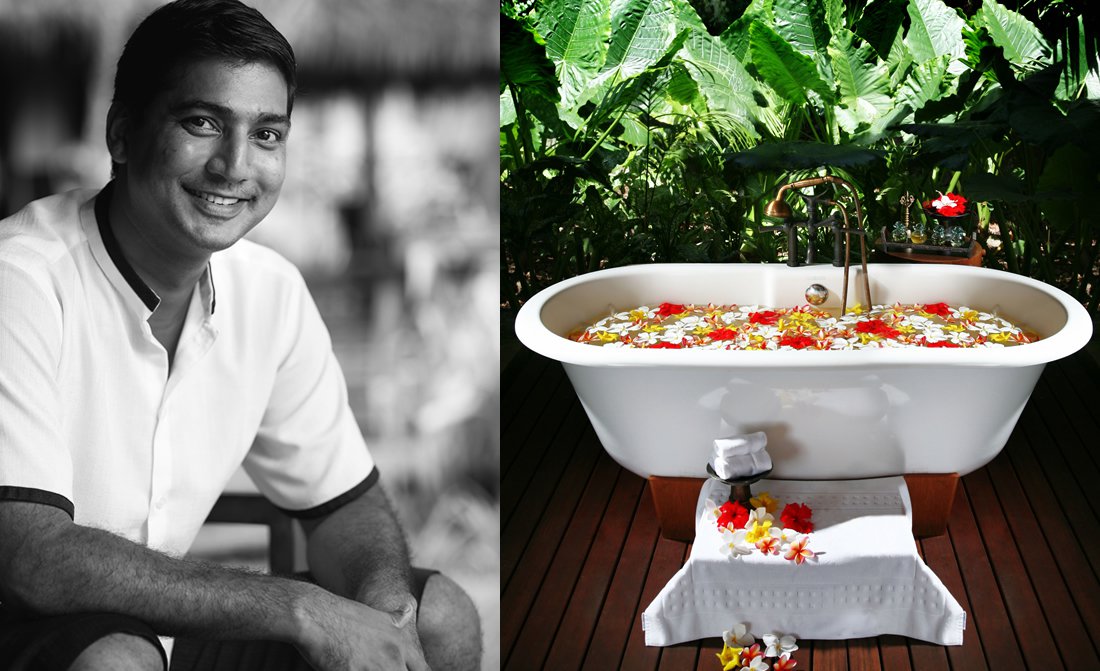 Today is the lucky day as we are talking with even two people from the luxury travel industry. Meet Michelle and Rana (pictured above), who are the Butlers at MAIA Luxury Resort in Seychelles. In this interview, these great people tell us what exactly their role is and explain the importance of butlers at a luxury hotel or resort.


When and how did you decide to join MAIA Luxury Resort?

Michelle: I've always been passionate in the hotel industry and when the opportunity aroused itself in 2015 I rose to this new challenge and joined the MAIA family. As a local, MAIA has always been the real luxury resort for me and it has always been my ambition to join this prestigious property.

Rana: I decided to work with this resort when one of my friends informed me about this resort. My first action was to browse and to get more information about the property because I love to travel for my new destination and ready to take new challenges. I was so happy with the view of this property, situated in the Indian Ocean and secondly I went through the review of this hotel on Tripadvisor and then I came to know about their concept whatever, whenever & wherever. I was amazed truly about the experience the client might be having during their stay here in this beautiful paradise.


What is your exact role?

Michelle: I am a personal butler and my role is to enhance our guests experience. It is my responsibility to ensure that they have a memorable stay at MAIA, so they depart with only lovely memories. I am the guests only contact from the time of check-in until departure. I tailor make their stay based on their preferences and requirements such a destination dining, preferences of drinks and meals, liaising with other departments such as Food & Beverage in order to create special culinary experiences.

My daily duties also includes maintaining of the villas, cooking and serving breakfast in the villa or in the pool and even running a romantic bath to end the day on a perfect note.

Rana: My role include greeting and taking care of the guest right from check in to departure, making destination dining as per the guest preference of food preparing romantic bath & turndown arrangements and keeping guest villas neat and tidy at all the given point of time. Ultimately, my role is to provide the best possible experience for our guests during their stay.


How do you ensure that you are catering to the needs of each guests?

Michelle: As a butler at MAIA, I receive intense intuition training from a life coach ensuring that I have the ability to read my guests body language and tone. This training in combination of my sense's intuition allows me to be present and disappear whenever my guests don't need me. Based on my sixth sense, I always ensure that I am always a step ahead, so my guests don't have to ask or lack of anything. Client-butler connection is the key to a great experience.

Rana: Catering industry comes with a lot of challenges in our everyday operation with wide range of responsibilities, but planning and team work is the most successful way of achieving it. Each and every guest'd needs are very different, depending on the guests' experience, which can be both a pleasure and pain.


Why are butlers important in luxury hotels and resorts?

Michelle: On the day to day leaving of our guests they are always thinking for other people and leave their lives on schedules, but being at MAIA their dedicated butler does all the thinking and all the planning. This will allow them to let go and really re-discover themselves. Do something as simple as reading a book that they normally do not have the opportunity to do. The calibre of luxury at a resort such as MAIA guests should not wait or ask for anything, they do not have to go through different people for a simple service, dedicated butlers are the only point of contact. This only preserves the privacy and tranquillity of the guests.
For us this is luxury.

Rana: Many 5-star hotels and resorts offer butler services for guests staying in the most luxurious villas or suites as a bespoke or personalized service attendend during the duration of their stay. While it's certainly a luxurious touch to have one-on-one service from a dedicated individual, the actual concept of using a butler can be quite challenging and lots of skills require to meet the requirement of the resorts such as unpacking luggage and ironing clothing etc. However, the actual duties depend on the particular resort or hotel.


What do you love most about Seychelles?

Michelle: I am a Seychellois and Seychelles is my home. I am very patriotic and very proud to be from this beautiful paradise and my guests always feels the creole hospitality. Once during all my guests stay I prepare an authentic creole meal for them in the villa, food that you will not find in a restaurant, which is, of course, accompanied by the sounds of the island. Rustic real flavoursome creole cuisine.

I will like to add what I love about MAIA, as I spend most of my time at work MAIA is my home. MAIA is a place to disconnect yourself from the outside world and this is not the case only for our guests, but for me also.

Rana: Seychelles is a paradise on Earth. This beautiful country is blessed with deep blue waters and white sandy beaches with exotic sea life, becoming a famous honeymoon destination for travellers around the world to come and enjoy their holiday in the Indian Ocean. It has the best tropical climate and the greenery of outer and inner island itself maked it very unique and different from other places.


-----
If you wish to book your stay at MAIA Luxury Resort, please call us on +44 20 7148 1778 or send us an enquiry.

For more information about this luxury resort in Seychelles, please visit here.