Wednesday 4th of July 2018 11:07:25 AM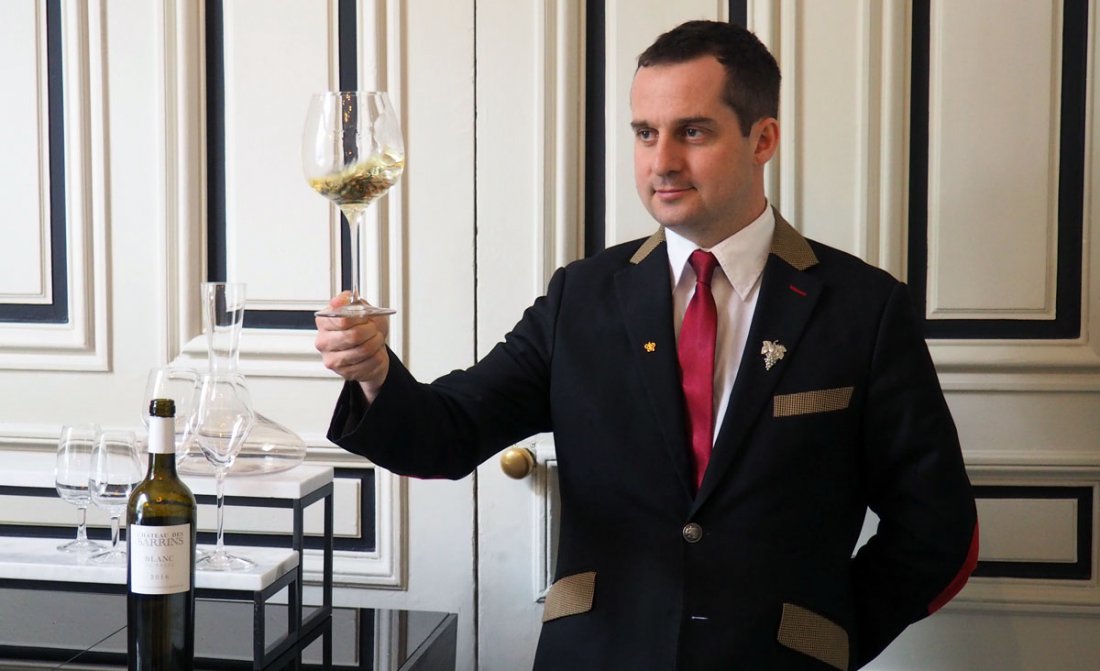 It is the time to get some knowledge in wine, therefore, today we are presenting to you François Leboulanger, the Head Sommelier at Saint James Paris. Being a natural epicurean, François, who recommends wines for the guests of the hotel's Restaurant with one Michelin star, tells us about perfect wine and food pairings. He also gives tips for those who want to become sommeliers. If you are interested in it or you simply love wine, continue reading an interview with François Leboulanger below.

François, could you tell us about your background in wine?
I am a born epicurean! I come from Normandy where my family when I was a kid used to make calvados and cider for their private use. The "pleasures of the table" had a great importance in our home, this is why I decided to join hospitality school at 18. I could have become a cook, but what I really liked was to be in contact with customers, talk to them, so I opted for wine waiting.

Tell us about your journey to become sommelier at Saint James Paris?
It is at La Tour d'Argent that I started my career, I then worked in various restaurants for a decade, from Deauville to La Baule, Courchevel, Saint-Tropez and Monte Carlo.

I also spent time in vineyards in New Zealand and Australia to get a better knowledge of the wines from the New World.

What is your philosophy when selecting wines for your wine list?
My aim is to provide a wide variety of wines in order to satisfy all tastes. To be able to achieve that, a deal dose of curiosity is necessary, especially since I try to have as many eco-certified wines as possible.

What is your favourite food and wine pairing?
It is very simple: the pairing of a 36-month Comté cheese with Vin jaune from the Jura, both have a kind of oxidation complementing each other perfectly.

What skills do you need to be a good sommelier?
Three skills only: have a precise knowledge on how vines are grown, be curious and enjoy pleasing people.

For more information about Saint James Paris, visit here.