Monday 7th of May 2018 08:33:34 AM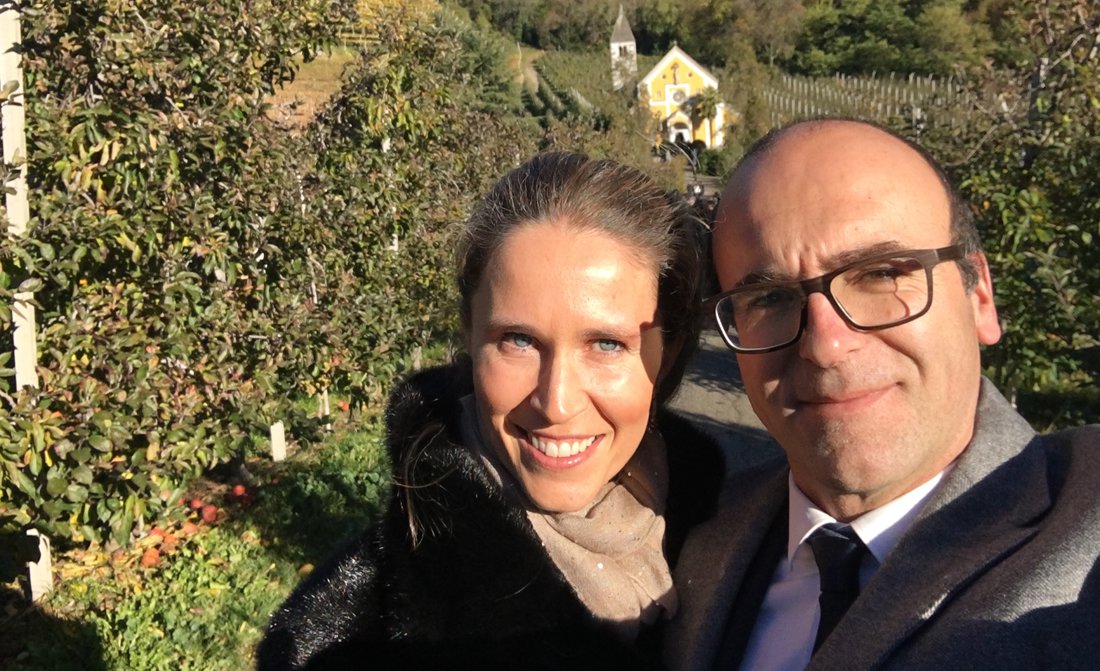 Meet Ursula Mahlknecht Pizzinini and Hugo Pizzinini, the wife and husband, who are also Owners of Rosa Alpina, a luxury hotel in the Dolomites, Italy. Read the interview with these two happy people who tell us about the history of the property and explain the importance of the human touch in a luxury hotel.

Could you tell us a few interesting facts about the history of the hotel?
The first stone of today's Rosa Alpina was laid in 1850, when a prosperous family from San Cassiano made a donation to the Church and built a Vidum, a parish priest house. From the very beginning, the parishioners ran a small restaurant and an inn in the house, with rooms for guests. At the time San Cassiano counted little more than 100 inhabitants, and the village included the church, the priest house, the school, the sexton's house, and about ten huts spread into the mountains.

Between 1915-1919, San Cassiano played an important role in the First World War. It represented the last Austrian bastion before the front, and therefore all provisioning for the Emperor's troops had to pass through San Cassiano. People fought until the end in a trench war for the front line, traced on the mountains of the Valparola Pass. The Alpenrose parish church-hotel, the only public place in the village, was an important meeting point for soldiers and officers in those years, and also the centre for all social events. In 1920, after WWI had ended, the name "Alpenrose" was replaced by the Italian "Rosa Alpina." In 1940, Engelbert Pizzinini purchased the farmhouse and the lands. Thus began what is now a 70+ year history of the Pizzinini family ownership and management of the Rosa Alpina.

Can you define your personal version of a luxury hotel?
The most important aspect in running a luxury hotel is the service. It has to be discrete and present at the same time without being invasive. We try to anticipate the needs of our guests and give them the feeling of being at home. The main difference is made by the human touch.

Our staff shares the passion for our job – our goal is to provide an unforgettable experience in the Dolomites.

Besides Italy, where do you like to go on holiday most?
We always like to travel to South East Asia.

To find out more about Rosa Alpina, click here.