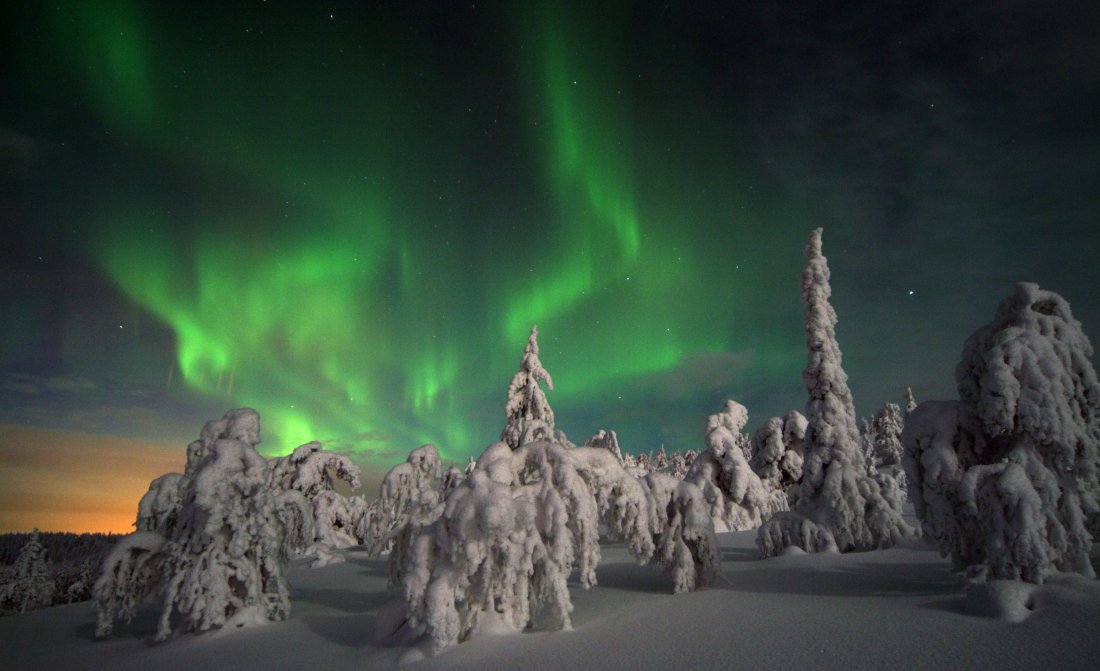 While we are leaving the HOT SUMMER behind us the winter is here before we know it.

This is the LAST CALL from Father Christmas, he is waiting for YOU in Finnish Lapland!

The space in high-end accommodation is sold out fast and the availability for the exclusive family activities in the winterwonderland is decreasing rapidly. There is still some selected availability in these luxury chalets in Levi and Saariselkä, even over Christmas and New Years.

Airport: KITTILÄ (KTT)

SUMMARY:

Enjoy five memorable winter days in Lapland. Your trip goes to Levi, that is located in the midwest of Finnish Lapland and is the largest ski resort in Finland.

In Levi, you can enjoy all kinds of snow experiences that are typical to Lapland. Even though Rovaniemi is known as the official home of the Santa Claus, he and his reindeers also find their way to Levi.

During this exciting trip you will have a chance to enjoy husky safari, driving a snowmobile, seeing the auroras, meeting Father Christmas and even more!


HIGHLIGHTS:
Stay in one of the most luxurious private chalets of Lapland with a private chef cooking all meals for you
Selected private Aurora hunting activities adapted to you
Private Husky safari
Private snow mobiling tour
Private snow shoe safari
Greet the reindeers who take you for aurora spotting
Father Christmas visits you in the chalet!


The Luxury Chalet: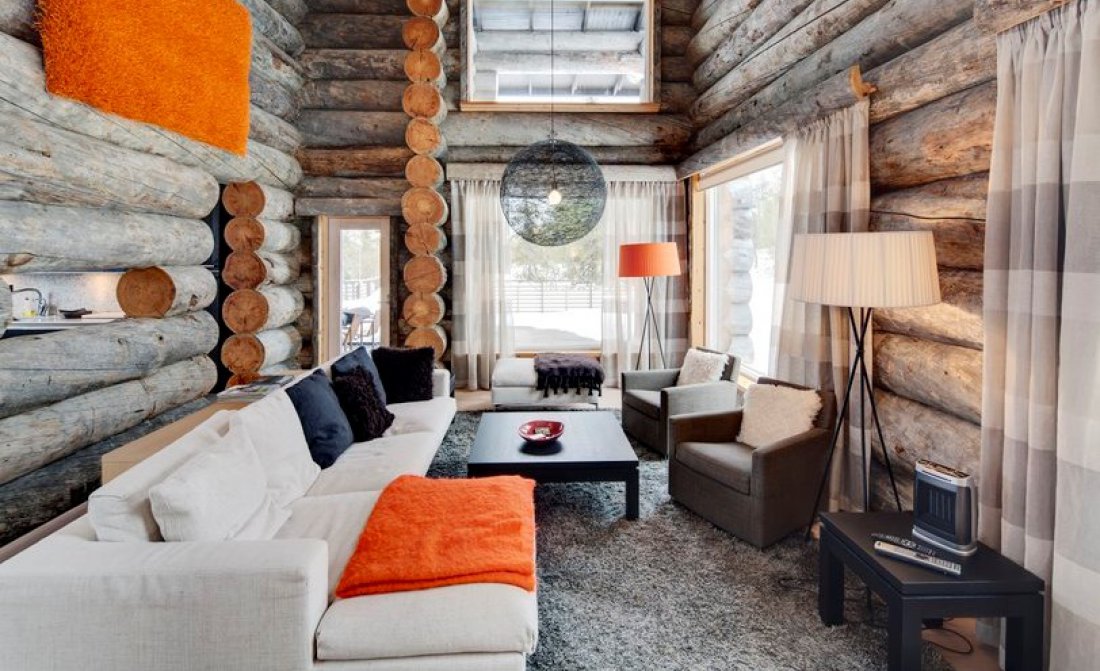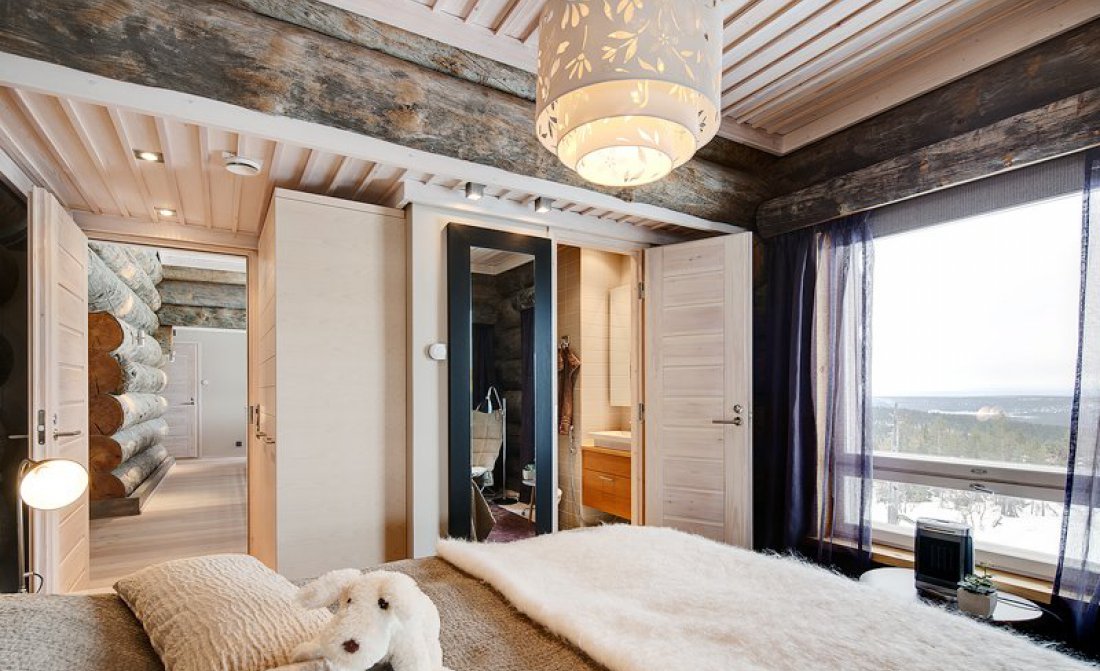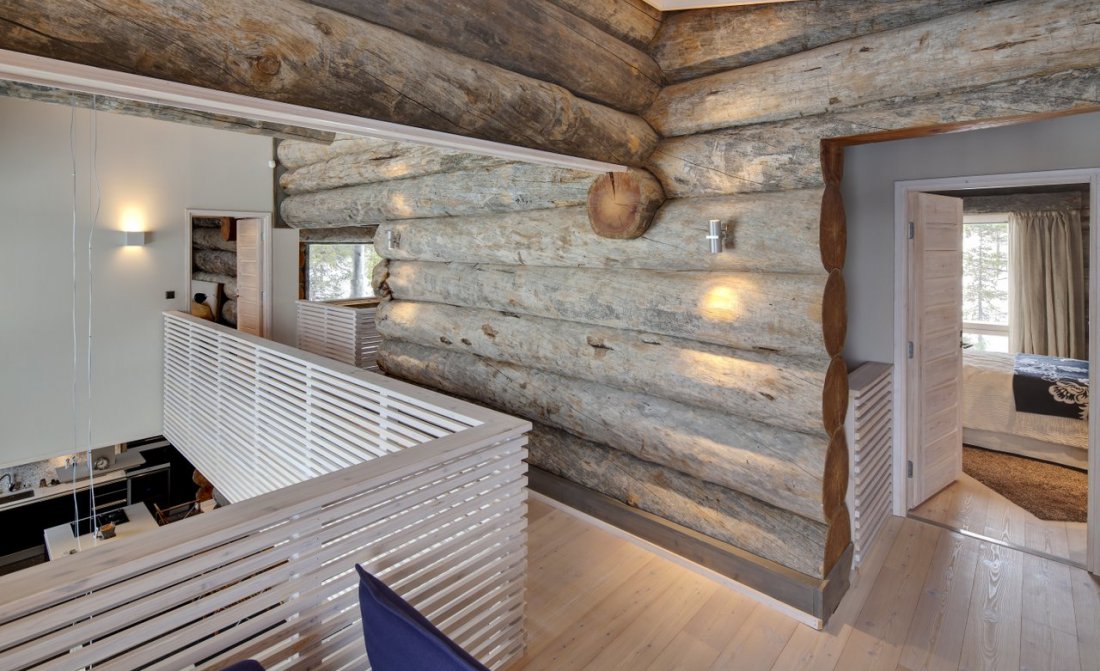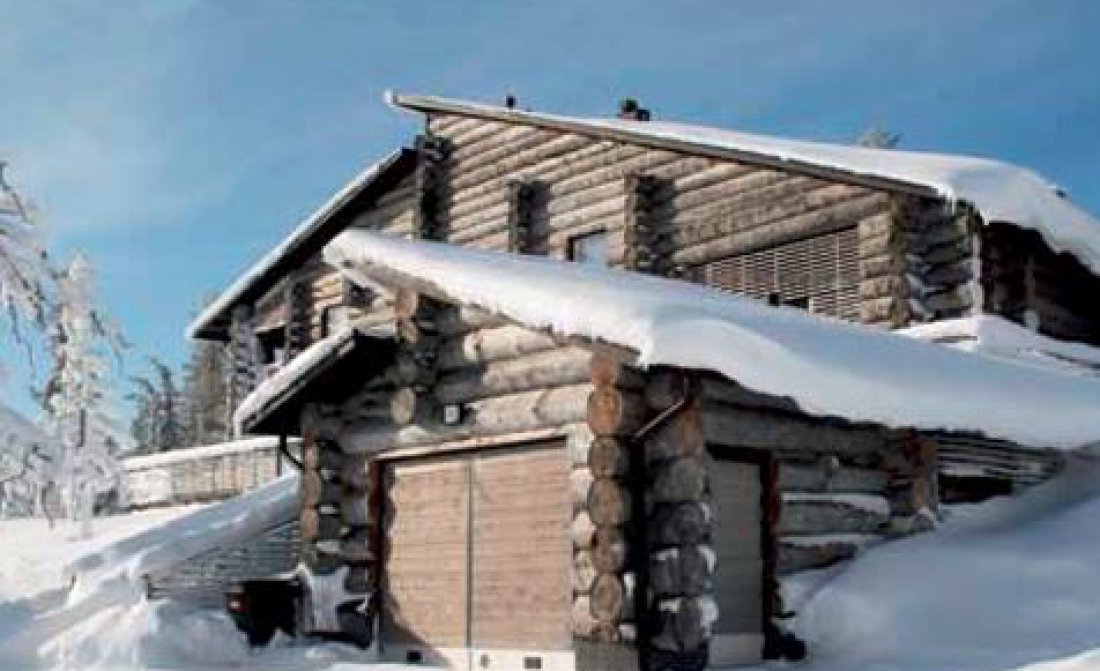 Located in a peaceful area of Utsulevi, this chalet is a splendid choice of accommodation with an amazing scenery of arctic hills. The spacious log chalet includes stylish interior design and modern technology. In its 300 m2 you will find 4 bedrooms for up to 10 guests, living room with fireplace, kitchen, 2 balconies and 210 m2 terrace area.


ITINERARY:

DAY 1

Arrival to Kittilä Airport where your driver is waiting for you with a sign. You will be taken to your chalet. The transfer from the airport takes around 20 minutes.

You will have a private dinner at your chalet which will be prepared by your private chef and will be served by your own waiter/waitress. All ingrediencies are as local as possible to highlight Lappish products.

Private Aurora Hunting by car: Depending on the weather conditions your driver will take you far from light pollution searching for a clear sky. If you are lucky, you can see the Northern Lights starting their show already on the way

DAY 2

Breakfast cooked by private chef; Your breakfast will be served by your private chef at the chalet. You will have lovely selection of warm and cold breakfast items which are cooked and prepared exactly for your liking.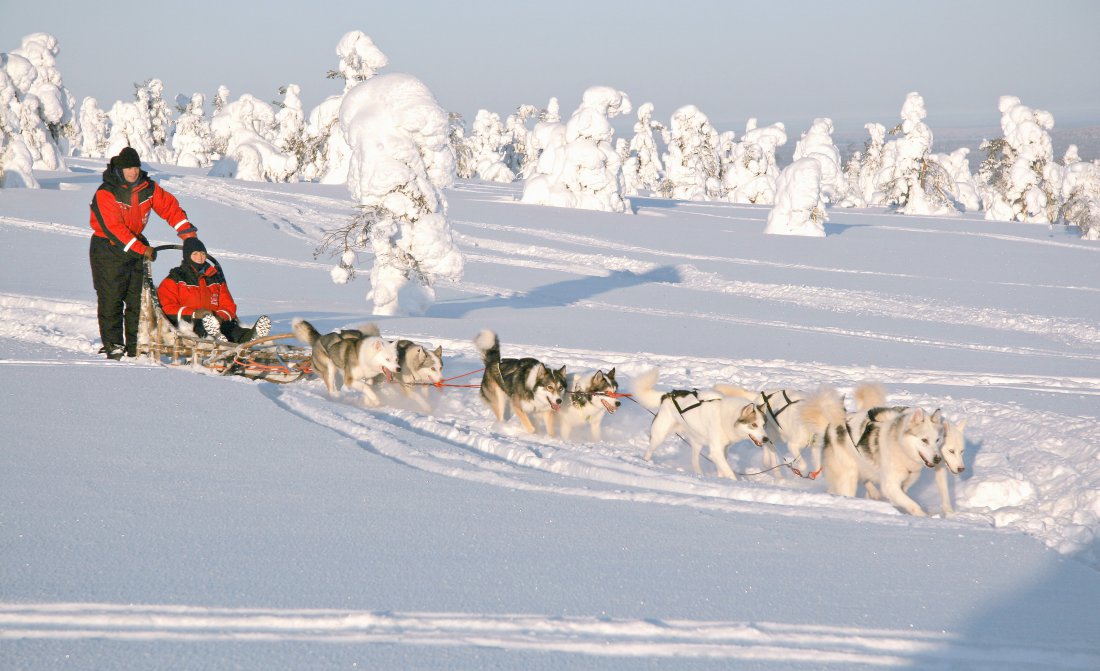 Private husky safari; The huskies are eagerly waiting for you since they know that they get to do their favorite thing: running. And run they sure can! The speedy sled ride with huskies in the wintery white forest is really an amazing experience. After you return to the farm, you will have time to spend with huskies and take some unforgettable pictures.

Lunch cooked by private chef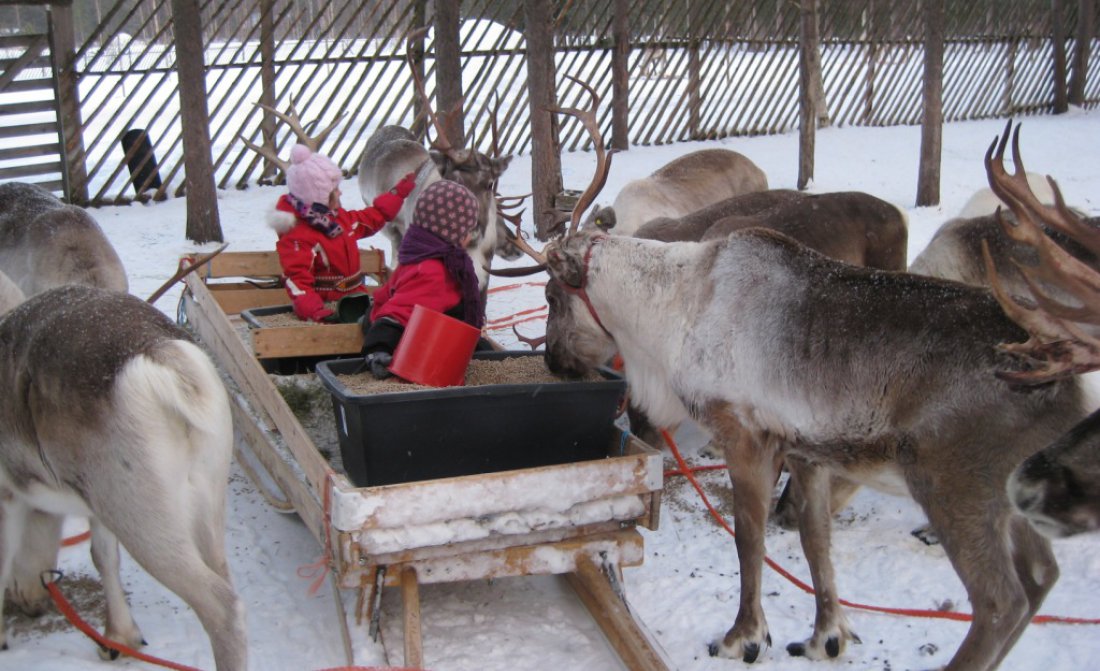 Meeting the reindeers; a unique chance to get familiar with reindeers together with a true reindeer herder. You'll hear stories about reindeers, how to work with them, and if there's anything you would like to know – just ask! While chatting, you can feed and pet a grown-up reindeer, and a younger one that's still under training. You can also gather your family to take some beautiful photos with this Lapland's own symbol animal!

Aurora hunting with reindeers; after getting more familiar with the reindeers you will go to top of the Taalovaara fell to look for the Northern lights. You will spend a moment in a Lappish hut – Kota- by the open fire, hear stories and have some snacks.

DAY 3

Breakfast cooked by private chef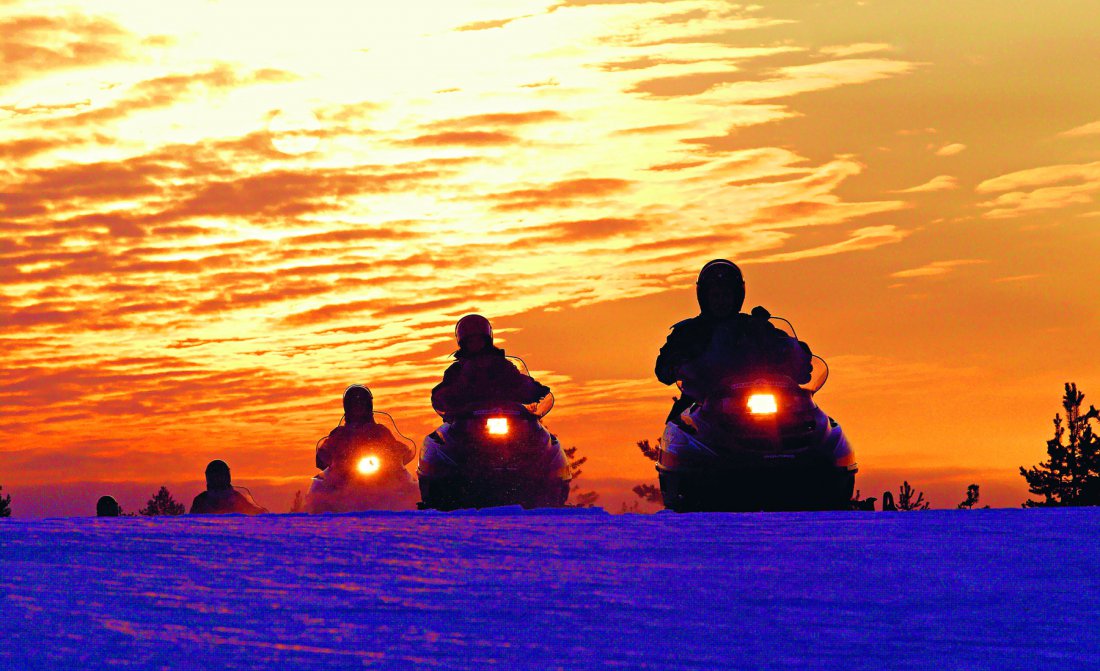 Snowmobiling tour; today you will try your hand in snowmobiling. After going through the safety measures with your guide, you start the engines and head in to the snowy forest. You will be driving on the frozen lakes and snowy forest safely behind the guide. The track is planned to suit your skills individually. Children will be pulled in a sleigh attached to the guides snowmobile, comfortably seated on reindeer hides with blankets to keep them warm.

Lunch cooked by private chef

Private snowshoe safari for northern lights; Take a white hike! Open your senses and experience a silence of the forest in the night. Snow reflection, stars and moon are giving us light, while finding a way in the darkness. Snowshoeing is a great way to experience Lappish wintery wildernesses, enjoy the fresh and clean air and get some exercise. You will get all the needed equipment and head for the forest trail. Using snowshoes is easy, you don't need to be a skilled skier to learn what snowshoe hiking is all about – reasonably good balance and warm clothing is all you need.

Please note: Northern Lights are a natural occurrence and we are unable to guarantee activity, vibrancy or color on the evening of the safari.

DAY 4

Breakfast cooked by private chef

Visit to Lainio Snow Village with private guide; dive in the mystical world of snow building on the privately guided tour. Nearly 200 km above the Arctic Circle lies a destination of exciting arctic adventures and breathtaking constructions made of snow and ice. For the winter season 2018-2019 the Snow Village will be created for the 18th time. The architectural design and the themes of interior decoration vary from year to year offering always a unique experience. The constructors specialized in using snow and ice as building material, are constantly developing new tools and instruments for snow construction and exploring innovative ways of taking this art form into new levels. Come and see what they have done for this season! At the Snow Village you will also find indoor cafeteria serving lunch and snack during the opening hours. In the Ice Bar you can enjoy warm and cool drinks.

Lunch cooked by private chef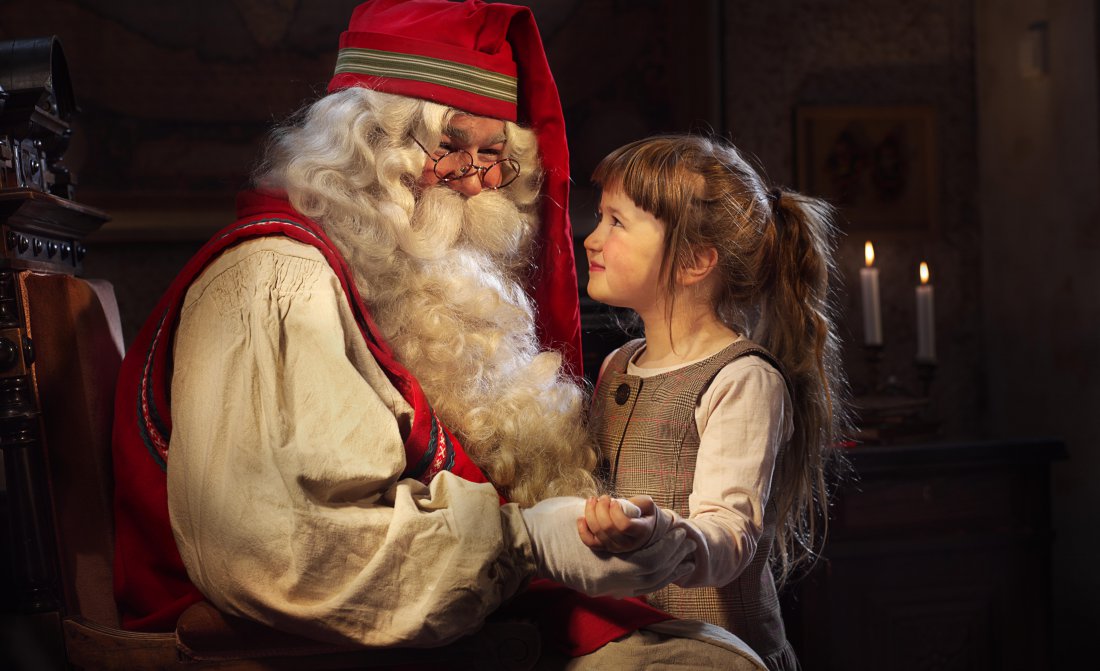 Father Christmas visits you; arriving with his reindeer sleigh, Father Christmas himself visits you in Naavanneito by reindeer sleigh and a traditional story will be told by the chef while baking cookies or traditional Finnish Christmas pies with the family.

This starts with an old Finnish story about Santa told by the chef after which the guests can see through the big windows of Naavanneito the Santa and the elves arriving from the snowy forest pulled by a reindeer sleigh. Santa visits your family bringing gifts or candy to the children and they can offer Santa the cookies that they have made with their own hands in return. This is something what they will always remember.

DAY 5

Breakfast cooked by private chef

Private transfer from accommodation to Kittilä airport

It is now time to say goodbye to Lapland!

If you want to book this trip or need more information about it, please call us on +44 20 7148 1778 or send us an enquiry.

For more ideas on what to do and see in the Finnish Lapland, please visit here.