Friday 29th of September 2017 11:57:40 AM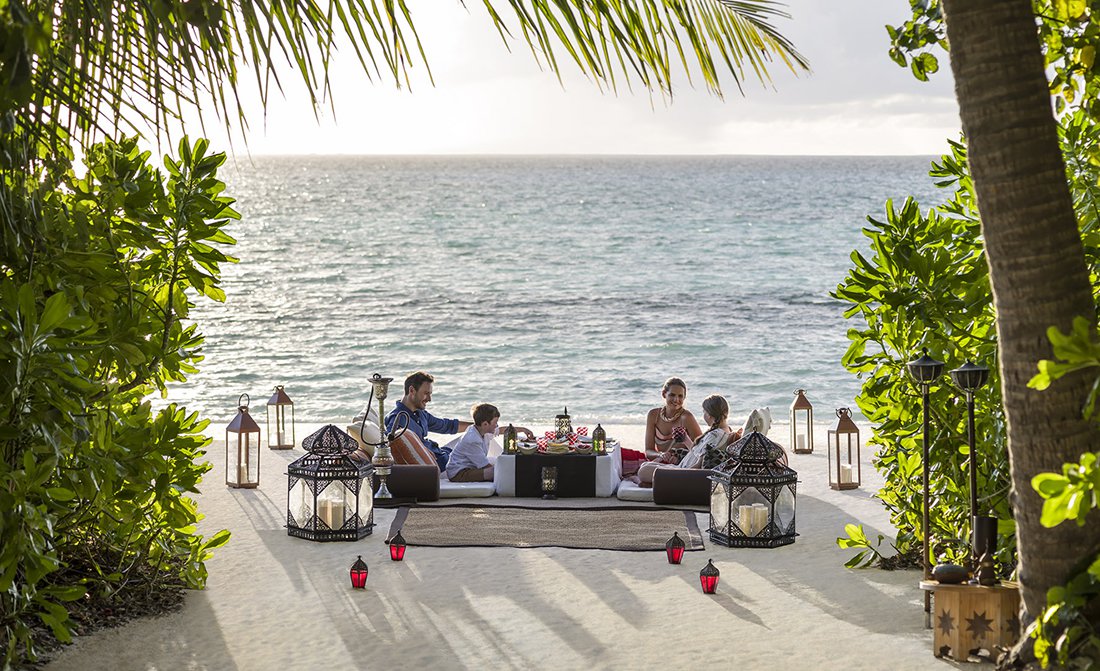 A gourmand's dream come true at Shangri-La's Villingili Resort & Spa in Maldives where the expert chefs create special meals to be served in rather unusual locations as part of the bespoke "Dine by Design" service.

Cozy romantic dining locations in the country are many but there is no other place in the Maldives closer to the clouds than Mount Villingilia's peak. Surprise your loved one with a romantic dinner at the highest point in the Maldives, next to the rolling waves of the Indian Ocean with a three-course meal prepared by a personal chef accompanied by cocktails or a wine of choice. Another rustic and unusual dining location on the island is the barbecue pit at the southernmost tip of Villingili Island, nestled amid the serene surroundings of the golf course. The barbecue pit is the ideal setting for a romantic and rustic sunset dining with family and friends.