Friday 11th of May 2018 10:39:29 AM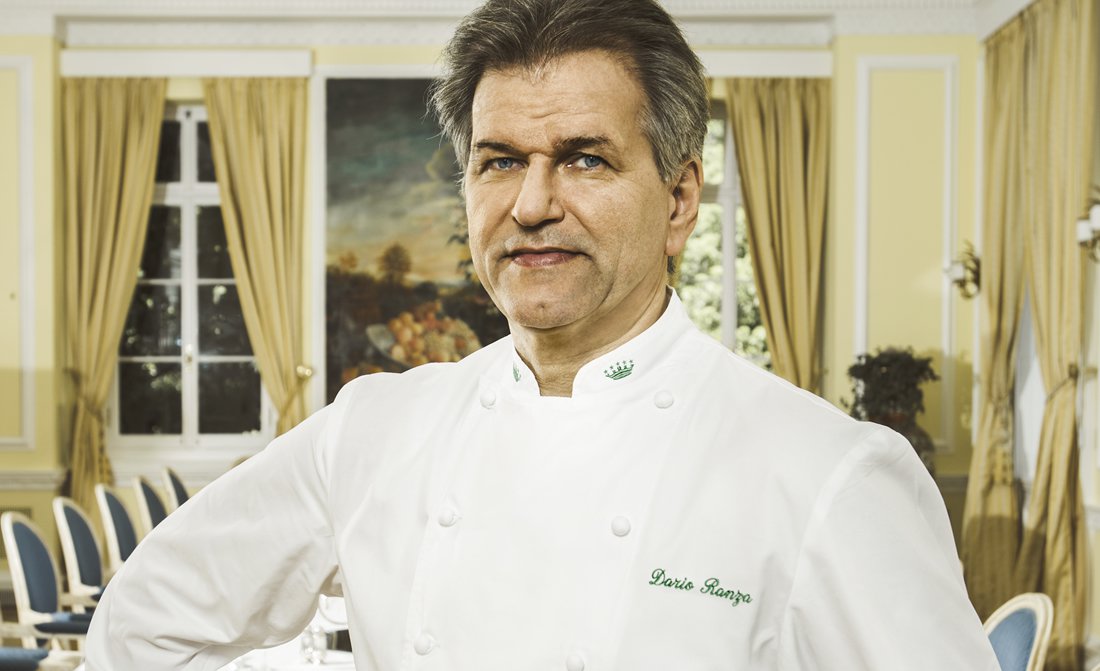 Dario Ranza is the Executive Chef at Villa Principe Leopoldo. Having spent 27 years at this luxury boutique hotel in Lugano, Switzerland, Dario tell us about what it takes to be a top Chef as well as reveals one ingredient that makes his dishes outstanding.

Dario, please tell us how long you have been with Villa Principe Leopoldo and how come you joined it?
I was a Chef at the Olivella Hotel in Morcote. The then Managing Director of Villa Principe Leopoldo was one of our clients. Three years after the opening of the hotel and having changed a couple of different chefs, one day his secretary called me and asked if I would like to visit the hotel, After six months I started working there. It was the end of October 1989. I would not have thought of staying this long at Villa Principe Leopoldo, but I'm still here after 27 years.

What is your signature dish?
Although usually every place has some traditional dishes, which become traditional, and we also have them. I wouldn't consider I have one single signature dish. It depends on the moment, the seasons, the produce. Usually I'm more fond of my latest "creations", if we want to call them this way.

Do you use any secret ingredients that make your food outstanding?
Passion.

In your opinion, what are the main things needed to become a top chef?
I do not know when one can be considered a great chef. There are many chefs who cook very well with heart and soul, but they have no visibility. Maybe they work in old houses or canteens, and for them it is even more difficult to be known, just like mothers that cook every day for the same people.

However, there are not many types of cuisine for me: there is the one done well and the one done badly. To do it well it takes time and patience, knowledge of the subject and the transformation techniques. We must taste ingredients and train our palate, observe, talk with our customers and understand their sensations.

When you're at home, what is always in your fridge?
Cheese.

Find out more about Ristorante Principe Leopoldo, which is managed by the Chef Dario Ranza.