Wednesday 24th of October 2018 12:30:00 PM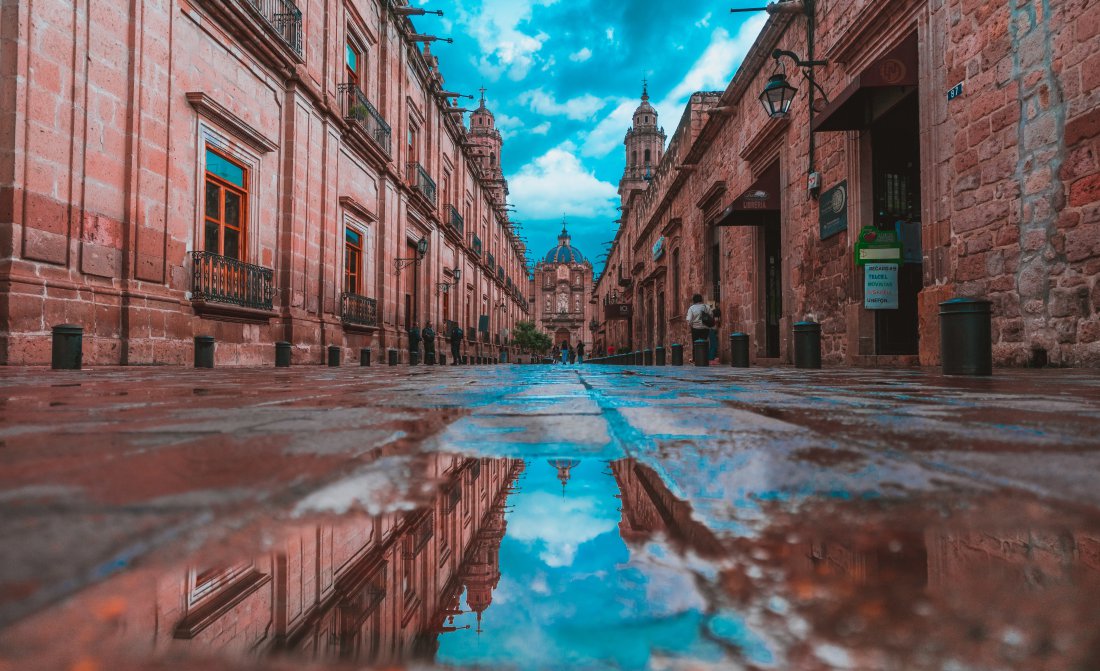 Experience the colourful folklore and flavours that make up Mexico on this trip through Mexico's great colonial cities.

Wind down cobblestone streets, discover pre-Columbian sites, and feast on Mexican cuisine. You will explore San Miguel de Allende, a colonial jewel named the 2017 Best City in the World by Travel + Leisure Magazine and the host city of the World Happiness Festival in March 2018. Discover other colonial wonders like Querétaro, Morelia, and Guanajuato. Step into artisans' workshops and browse the rich crafts traditions that have continued unchanged for generations.


HIGHLIGHTS OF THIS TRIP THROUGH COLONIAL MEXICO

Mexico City – Visit historical places such as the Zócalo main square, the National Anthropology Museum, and the UNESCO World Heritage Site of Teotihuacán.

Morelia – Tour Michoacán's UNESCO World Heritage city and its beautifully maintained and restored colonial architecture.

Pátzcuaro – Visit the lake and Isla Janitzio before stopping off in the pueblo to try some of the local Tarascan specialties.

Santa Clara del Cobre – Visit local Purépecha communities with traditional food and customs and get a behind-the-scenes look at one of the region's famed copper workshops.

Querétaro – Stop by the colorful city where the Historic Center is an open museum where the vivid streets serve as art galleries and the Baroque buildings as exhibitions, all guarding a piece of rich history related to Mexico's independence from Spain.

San Miguel de Allende – See one of the many churches in town and explore the Museo Casa de Allende (house of San Miguel's most famous son and namesake, Ignacio Allende).

Guanajuato – Discover spectacular colonial era architecture, including Baroque churches and facades, the Juárez Theater, and the Alhóndiga de Granadita. Visit the cast-iron-and glass Hidalgo Market.


For more information about this trip to Mexico, please call us on +44 20 7148 1778 or send us an enquiry.

This information was provided by our partners in Mexico - Journey Mexico.

Photo by Jezael Melgoza on Unsplash.