Friday 9th of March 2018 12:07:38 PM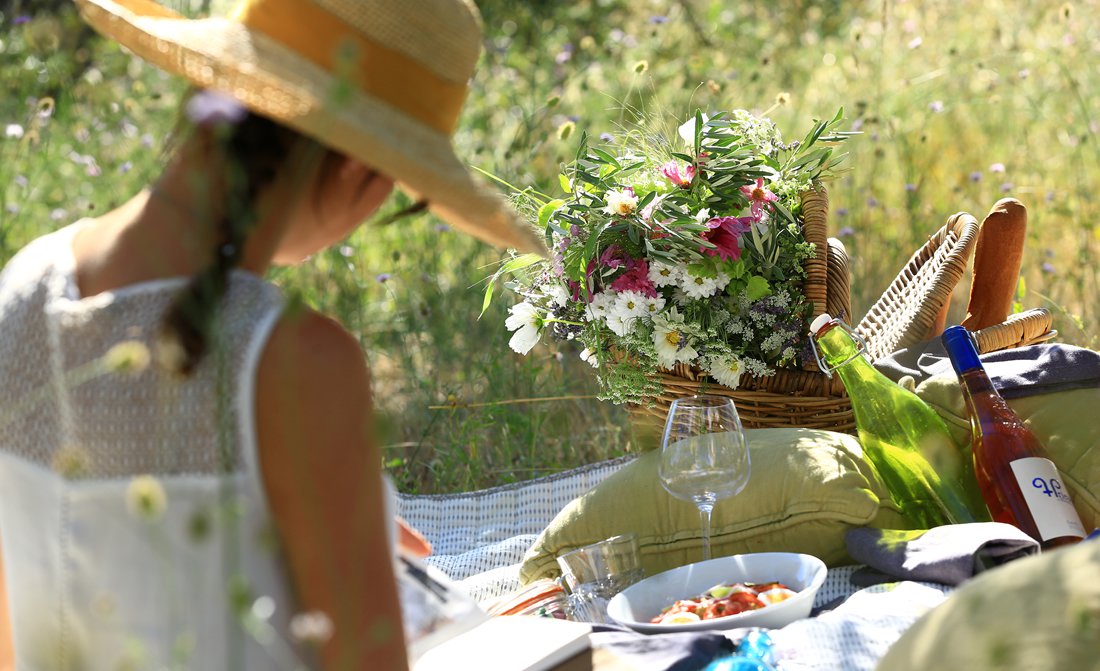 To help you make the most of your stay, we have put together some of our favourite things to do in Provence while visiting Hotel Crillon le Brave.

1 WALKING
Enjoy a leisurely stroll around the village or venture a little further with one of wael'sthe hotlking maps. Walk to nearby Bedoin and back via the quarries and forested lanes and paths: the hotel's favourite short walk. But remember to take some water and protect yourself from the sun and/or Mistral.

2 PAMPERING
Indulge yourself with a facial or healing olive body massage in the Provence Santé mini-spa. Take a look at the menu on the hotel's website or in your bedroom and contact Reception to book.

3 CYCLING
Go for a spin on one of the hew Trek hybrid bikes. Detailed route maps are available from the Centrale. Explore the surrounding vineyards and villages of the Ventoux or, for the very fit, have a go at the "Géant de Provence", nearby Mont Ventoux. Inscribe your name and elapsed time in a Coureurs du Ventoux" record book.

4 ANTIQUES
Take the pretty drive to l'Isle sur la Sorgue for great antiques (weekends only) or Aix en Provence for art and paintings. In l'Isle, don't miss lunch at the Jardin du Quai where the great of the local antiques world congregate.

5 MARKETS
One of the most interesting things to do in Provence is visiting one of the colourful markets which can be found every day of the week within half hour's drive of Crillon le Brave. Bedoin's Monday market is one of our favourites; it's authentic, bustling and nearby! Vaison-la-Romaine on Tuesdays and Carpentras on Fridays are good alternatives. Ask for a list of all of the local markets, and be sure to get there early; markets always finish around noon.

6 WINE TASTING
See the hotel's good friends at nearby Domaine du Tix to try the local Ventoux wines or head out further by car to La Nerthe in Châteauneuf du Pape. With famous wine names such as Gigondas, Vacqueyras, and Beaumes de Venise nearby, the choice is endless.

7 EXPLORING BY CAR
Venture further by taking a drive around the magnificent Dentelles de Montmirail or the trendy Lubéron with one of the driving routes that the hotel offers. It will give you a proper feel for the wider region and its sights, and the hotel can recommend you a great place to stop for lunch as well.

8 LOCAL ARTISANS
Discover some of the regional talents who exemplify the spirit and traditions of Provence. Madame Vigier's delightful cheese shop in Carpentras, and nougatiers, Pierre et Philippe Silvain in St.Didier are just two of the best.

9 HISTORY & CULTURE
Explore 2,000 years of history and civilisation. The Roman imprint is still present today, in the ruins of Vaison-la-Romaine, at Orange's spectacular amphitheatre and further afield at St Rémy's Glanum. During the 14thcentury, the "Great Schism" in the church created the Avignon papacy. They lived the high life and built their enormous palace to last.

10 END OF DAY
And now … if the weather obliges … find a quiet place on Hotel Crillon le Brave's terrace, watch the sun cast its fading light on the contours of Mont Ventoux and enjoy a nice glass of Ventoux rosé or Bardouin pastis. Welcome to Provence!

To find out more about the Hotel Crillon le Brave and Provence, visit here.