Monday 28th of May 2018 07:33:19 AM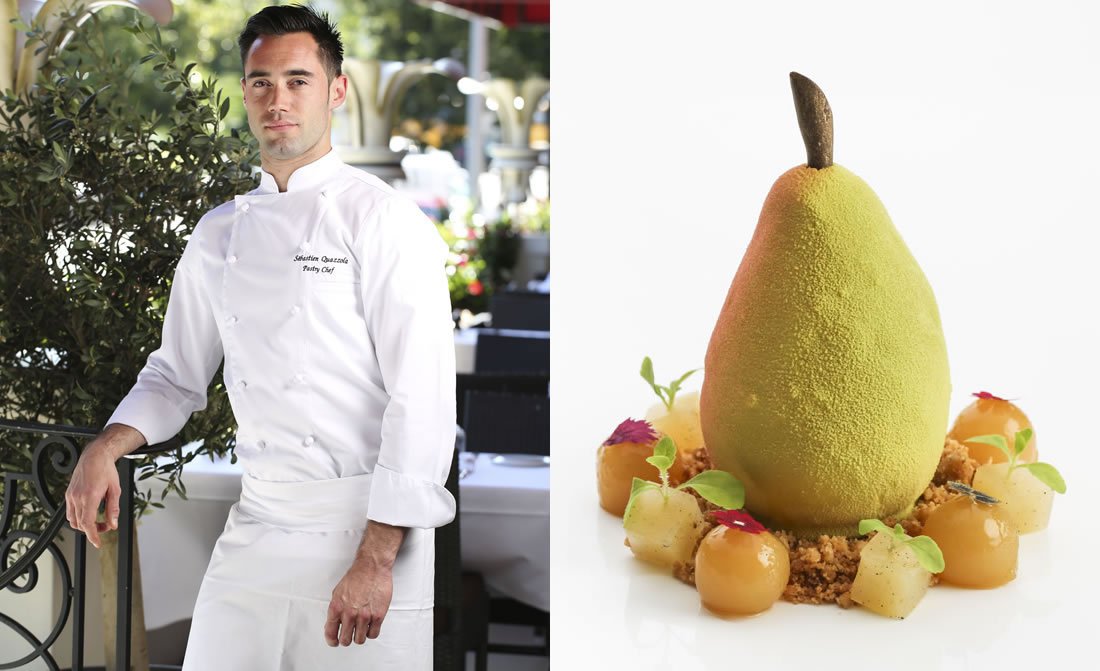 Sébastien Quazzola is the Pastry Chef at Le Richemond, a member of Preferred Hotels & Resorts, located in the heart of Geneva. Sébastien tells us about his childhood and his decision to become a Pastry Chef. He also explains why pastry making is almost a science.

Sébastien, could you give us a brief overview of your childhood, career and that moment when you realised you wanted to become a Pastry Chef?
I fell into it when I was a child! My grandfather and my father were cooks and my grandmother and mother managed their own restaurants. As long as I remember, I've always wanted to be a pastry chef. I started a pre apprenticeship at the age of 13 years old during which I have experienced several jobs: service, catering, bar tender etc. Then I did an apprenticeship at the Auberge Lamartine at Le Bourget du Lac. This experience confirmed that pastry was really what my passion. I think you can be really creative, I love sweets and I love the fact that it is a precise discipline, nearly an exact science.

My first job was in Courchevel, at Chabichou Hotel, 2 Michelin stars restaurant. I became a Chef at 24 year old, in Coppet at La Confiserie de la Fontaine. Since 2014, I'm the pastry chef of the legendary Le Richemond hotel in Geneva. I am now 30 years old and I fully enjoy creating the desserts for Le Jardin restaurant and the sweetest amenities for the hotel's guests.

Where do you start when creating a new dessert?
All start with a brainstorming with my team. We are currently 4 members in the pastry team. We all have different backgrounds and source of inspiration and it's really interesting to share our ideas. Nature inspires me a lot. The name of our restaurant is Le Jardin (meaning the garden) so it's a very nice opportunity for me to let my creativity speaks.




What are your favourite ingredients to work with?
No hesitation: chocolate. According to me, it is the most noble ingredient. A lot of declinations are possible and a large majority of guests love chocolate; it's a pleasure to please them.

Is there any Pastry Chef that you admire most?
Maxime Frédéric, Pastry Chef at Four Seasons Hotel George V in Paris. I think he is the most creative pastry chef of his generation. I admire his way of assembling textures. I'm particularly addict to his vanilla millefeuille.

In terms of desserts and pastries, what is your favourite city?
Paris. It's a city where pastry chefs are the equals of chefs. Hotels in particular offer them a lot of opportunities to express their talent.

To find out more about Le Richemond and the Pastry Chef's creations, click here.