Monday 30th of October 2017 02:31:32 PM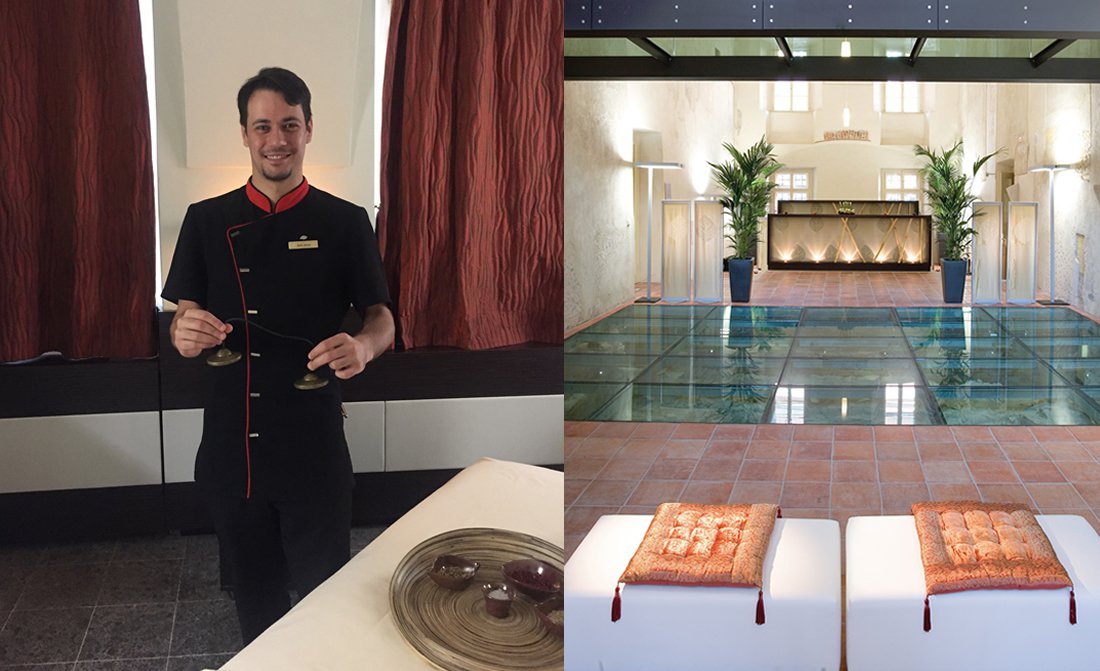 Salvatore is a Spa Therapist and Shiatsu Expert at Mandarin Oriental Prague, a luxury hotel in the capital of Czech Republic. In this interview, specially for Hurlingham Travel, he tells us about his grandmother who was a "magical" healer, explains Shiatsu and shares his top tips for busy people.

Salvatore, how did you decide to relate your career with wellness?
I was inspired by my grandmother Giovanna who was a healer. Despite her minimal knowledge of anatomy, her house was always full of people who needed help and she had a "magical touch". She showed me the best massage strokes and I first practiced on her and later on the rest of my family members. I loved to see them happy and relaxed after the massage and I knew I wanted to be the one spreading happiness in the future.

When did you join Mandarin Oriental Prague?
I joined Mandarin Oriental two years ago on November 2015. I did therapies in other Prague hotels, but Mandarin Oriental is close to my own life philosophy.

You are an expert in shiatsu. Can you please tell us more about it and how you incorporate shiatsu treatments into your Spa's menu?
Shiatsu is a Japanese technique working with energies. I love Japan and I like the energetic connection between myself and the client. Shiatsu is about healing for the future and I do want a better future for everyone. I studied shiatsu in Palermo where I gained a Master's degree, shiatsu is a rare philosophy in Europe and I want to be an ambassador of its well-being.

I start my therapy with a brief shiatsu "check" of the client, that is the way to learn about their particular needs and also help me evaluate a level of pressure the client feels comfortable with – deep tissue versus pampering strokes.

What is your life credo (motto, quote)?
"The mind is always lying, the body is always true." We tend to overhear the calls of the body, however, pain is a first sign of a problem. I try to solve the pain where it starts to secure a better future for my body.

Please offer some well-being advice for a modern person who is constantly on the go.
Disconnect from your current hectic life and find time for yourself, at least for a while. It could be a morning ritual of mindfulness, it is great to live in a moment and forget about the world - you can check your emails later. Focus on what is important for you and on what makes you happy.

For more about the Spa at Mandarin Oriental Prague, click here.