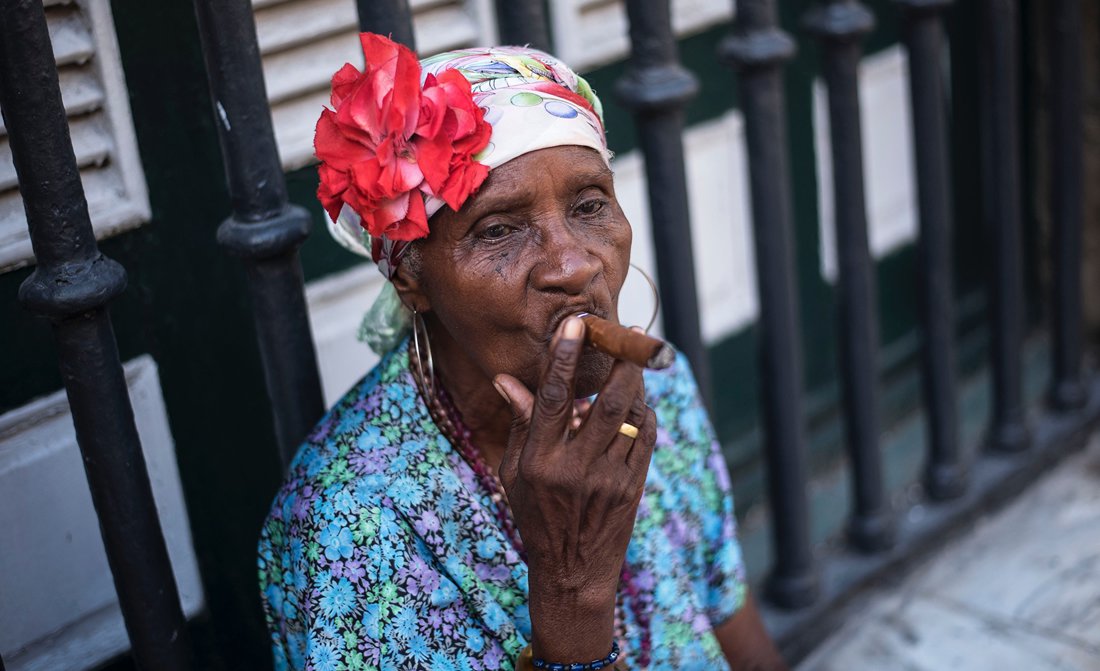 When travellers come to the country like Cuba, they want to enjoy those popular experiences as visiting the most famous landmarks of the capital, wandering through La Habana Vieja (the Old Havana), learning to dance salsa, smoking a Cuban cigar or seeing the land in an antique Chevrolet dating back to the 1950s. But these activities are enjoyed by the majority of tourists, however, you can try something completely new and different, experiencing the country as the ocals do.
Unique Experiences in Cuba

Rumba Party at restaurant Grados
A return to old school paladars where the owner of the Restaurant Grados is the chef and the house including the kitchen is yours to roam. Raulito chats as he cooks while you enjoy a drink. Expect long lost childhood recipes from pre-revolution Cuba such as the delicious lamb slow-cooked in pru (an eastern Cuba herbal drink) or a countryside classic called farm eggs on a bed of maize.

Enjoy the performance of one Havanas best folkloric musicians and dancers. Professional dancers will teach you the beautiful art of Rumba, and will explain its history and characteristics, accompanied by live drummers. Rumba, a word that also meant "party", is a music style developed by Afro-Cuban workers in the poor neighbourhoods of Havana and Matanzas.



Exchange at Finca Tungasuk
Spending a day in Finca Tungasuk farm is an invitation to step outside of the tourist bubble and into the world of an organic family farm in the countryside of this beautiful island. You may choose start your day very early and arrive at 7am to work as a volunteer and be a part of the team; or simply visit and enjoy the beautiful setting and the delicious homegrown and homemade juices and food while learning of the everyday life of the lovely couple who started this farm-to-table project. Option for a short trek to an ice-cold waterfall, for a pre-lunch swim.



Galeria Continua
International Gallery Continua which represents artists such as Aieiwei and Anish Kapoor has opened this contemporary space in Chinatown and you can have visits as well as private studio visits to their impressive list of the best contemporary Cuban artists, spread around the city in studios in old Havana and Vedado. Galeria Continua represents Reynier Leyva Novo, Alejandro Campins, Carlos Garaicoa, Susana Pilar and others.



Ride Havana in a Ural motorcycle with sidecar
Nostalgic for the old days? Ural motorcycles came to Cuba in 1973, initially supplied by the Soviet Union for military use, but available to the public starting in 1975. You will be supplied you with helmets and drinking water, and off you will go. This is the perfect opportunity to see Havana like the locals do for an hour, take amazing photos, and meet and converse with the suppliers, all retired engineers, veterinarians, etc.



E bike tour of the city
This is a wonderful way to see a LOT of Havana in a short time. The lithium batteries give you an extra power but you are still using your own energy at a predetermined level. Great for hills and in warm weather. Include Bike, guide, helmet and bottled water.

These tours can be tailored for a day or half a day at the beach, a panoramic tour of the city, or a ride along the Havana harbor, visiting non-touristy sites and streets.


If you are looking for a tailor-made trip to Cuba, call us on +44 20 7148 1778 or send us an enquiry.


Photo by hannah cauhepe on Unsplash