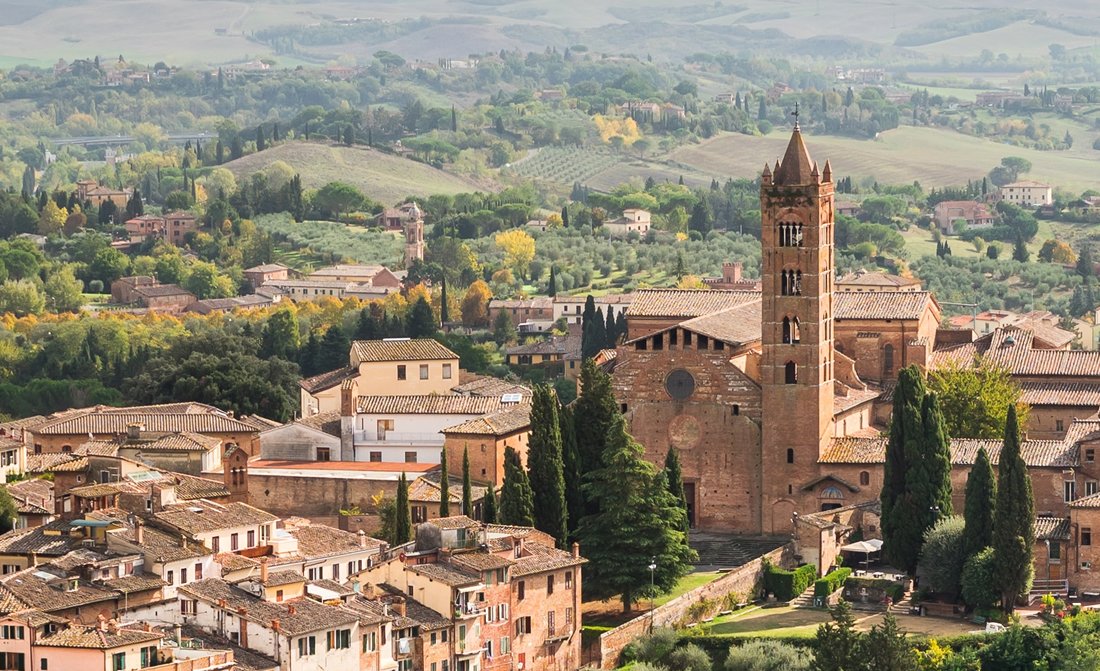 Rosewood Castiglion del Bosco together with Maremma Safari Club, which offers guided walking trips to unexplored corners of Italy, have created a three-night package from the 10th to the 13th of November, 2023, with two days of walking around Castiglion del Bosco to discover off-the-beaten paths of the Val d'Orcia. The walking tours are guided by Maremma Safari Club's founder Rudston Steward.



ITINERARY


10 November 2023 - Day of Arrival

Check-in will be from 3 pm. In the evening, prior to dinner, Rudston will hold an informal drink reception, attended by all guests joining the walking tours, for a general presentation of the trip's itinerary. An opportunity to meet fellow walkers, make new friends and get ready for action!


11 November 2023 - Walking Day 1

This morning you will walk from Castiglion del Bosco to the medieval hilltop town of Montalcino, across classic southern Tuscan landscapes of forests and vineyards. After a restorative light lunch in Montalcino, you can choose to either transfer back to the resort for some downtime or else continue the walking to the stunning 12th century Sant' Antimo Abbey inhabited by Benedictine monks for centuries and founded - legend has it - by Charles the Great. An opportunity to visit the Abbey before transferring back to the resort.

Walk totals:
• Morning — Resort to Montalcino: 11 km distance; 500 m ascent, 350 m descent
• Afternoon (optional) — Montalcino to Sant'Antimo: 6 km distance; 350 m descent



12 November 2023 - Walking Day 2

Today's walking route will pick up the trail where you left off yesterday. After transferring to Sant'Antimo Abbey, you will walk on to the town of Bagno Vignoni, stopping for a packed lunch along the way. The route goes via scenic Brunello vineyards, olive groves and oak forests, passing the impressive medieval castle of Ripa d'Orcia en route. After arriving in Bagno Vignoni - renowned for its ancient thermal hotsprings - we shall have a stroll around town and a celebratory aperitivo drink back at the resort.

Walk totals:
• Sant'Antimo to Bagno Vignoni: 12 km distance; 550 m ascent, 600 m descent



13 November 2023

Say goodbye to your CdB Walking Safari friends and check out by 12 p.m.


WHAT'S INCLUDED:
- Three-night stay at Rosewood Castiglion del Bosco in a luxurious Suite for two
- Daily breakfast for two
- Two-day walking tour guided by Rudston Steward, founder of Maremma Safari Club
- Welcome aperitif for two upon arrival with Rudston and other guests on 10 November
- Van at disposal for the two walking days on 11 and 12 November
- Lunch in Montalcino on 11 November for two (excluding alcoholic beverages)
- Packed Lunch on 12 November for two (excluding alcoholic beverages).
- Celebratory drink for two at the Resort in the evening on 12 November
- Complimentary use of Fitness Center, Infinity Pool, Kids' Club, Bocce and Tennis Courts


IMPORTANT. In the event of bad weather, for the safety of the guests, the itinerary will be subject to change at the discretion of Maremma Safari Club's experts.



Recommended packing list for the walks:
• Walking shoes or hiking boots with good grip are mandatory. Note that you will be crossing a couple of rivers/streams that may require taking shoes off and crossing barefoot.
• Walking sticks
• A small backpack to carry on the walks
• Rain gear or rain coat incase it rains
• Warm layer or fleece incase it gets chilly
• Hat, suncream and sunglasses


-----
If you want to book this package, please call us on +44 20 7148 1778 or send us an enquiry.