Monday 12th of June 2017 07:50:10 AM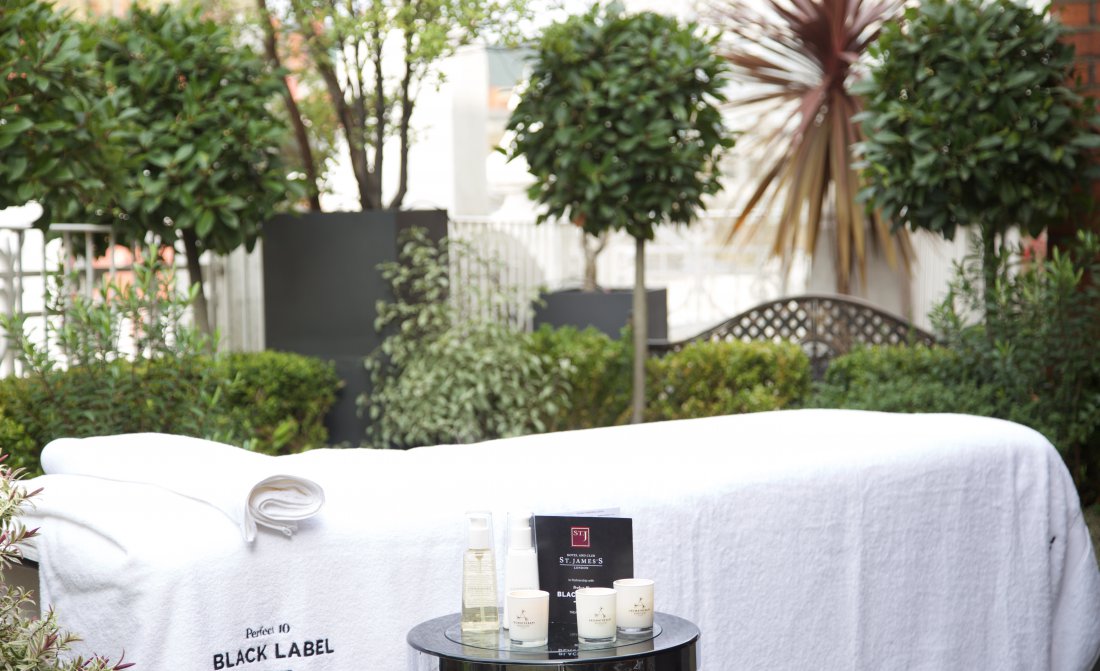 A SPA-IN-YOUR-SUITE BY PERFECT 10 AND WELLNESS BREAKFAST BY EXECUTIVE CHEF WILLIAM DRABBLE FROM MICHELIN-STARRED SEVEN PARK PLACE

#WellnessOnTheMove
Guests want to know that their bodies and minds are being truly looked after when they stay in a luxury hotel.
Executive Chef William Drabble, of Michelin-starred Seven Park Place, believes in eating for wellness, rather than depriving your body of delicious food.
Culinary journey of three dishes and a green smoothie originally created for Dita von Teese when she stayed at the hotel, as well as new à la carte menu.
Complementing the Wellness Menu is a spa collaboration with Perfect 10 Black Label, 'the best mobile beauty service around.'
Global Wellness Summit 2017 Trend: "The mind will finally get equal billing with body."
St. James's Hotel & Club, member of Small Luxury Hotels, is one of the leading boutique hotels in London.

St. James's Hotel & Club recognise that guests want to know that their bodies and minds are being properly taken care of when they are away from home, and so are introducing a new 'Wellness On The Move' package, which was launched in April 2017.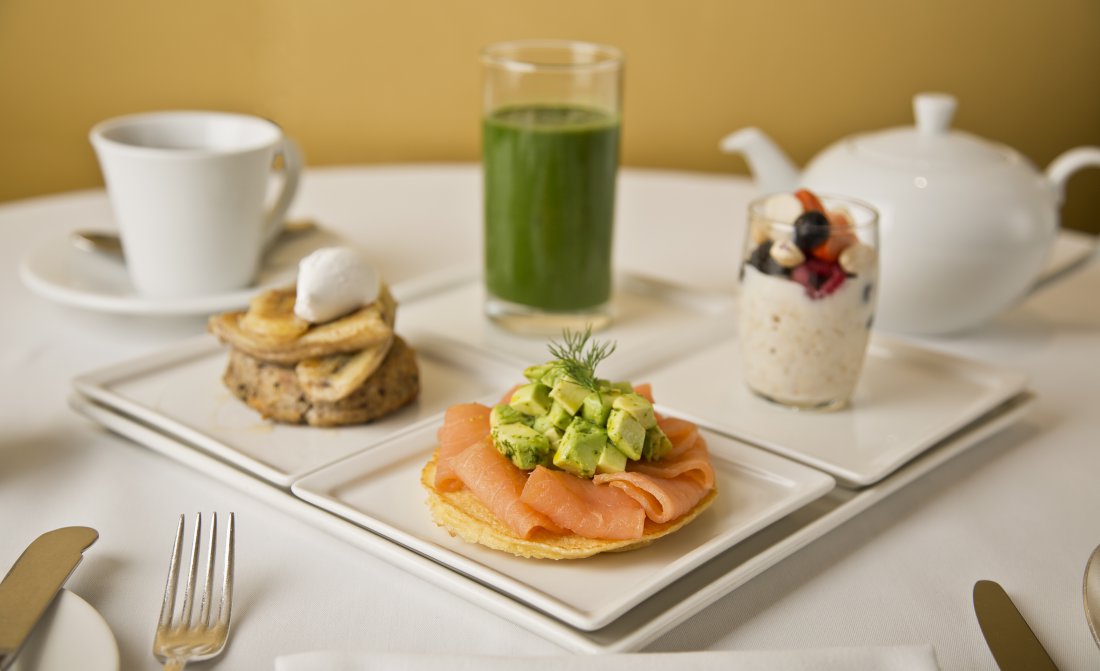 Spa-In-Your-Suite
Gone are the days of having to make your way home from the spa in a daze; Perfect 10 Black Label will deliver a Spa-in-your-Suite experience – allowing guests to fully unwind and be tucked straight into their luxurious beds post massage. This ensures maximum benefits of their treatment and a good night's sleep; essential for city visitors and dwellers.

Dubbed the best mobile beauty service around by Harper's Bazaar, Perfect 10 will offer a full body Connock London treatment exclusively available at St. James's Hotel & Club. Designed to take you on a journey of ultimate relaxation, the massage uses Connock London's signature ingredient of Hawaiian Kukui Oil to condition the skin and lock in moisture, leaving your skin feeling smooth and hydrated.

The full body massage is customised to suit each individual's requirements, whether this may be getting over jet lag, tired aching muscles or water retention, Perfect 10 Black Label's massage specialists will ensure that you experience the perfect massage, with the effects lasting long after the treatment is over.

Guests are encouraged to go to bed or to take a long soak in the bath or shower as the beautiful Connock Oil diffuses on contact with water to create a luxurious milky bath; the delicate fragrance instills a sense of calm and relaxation.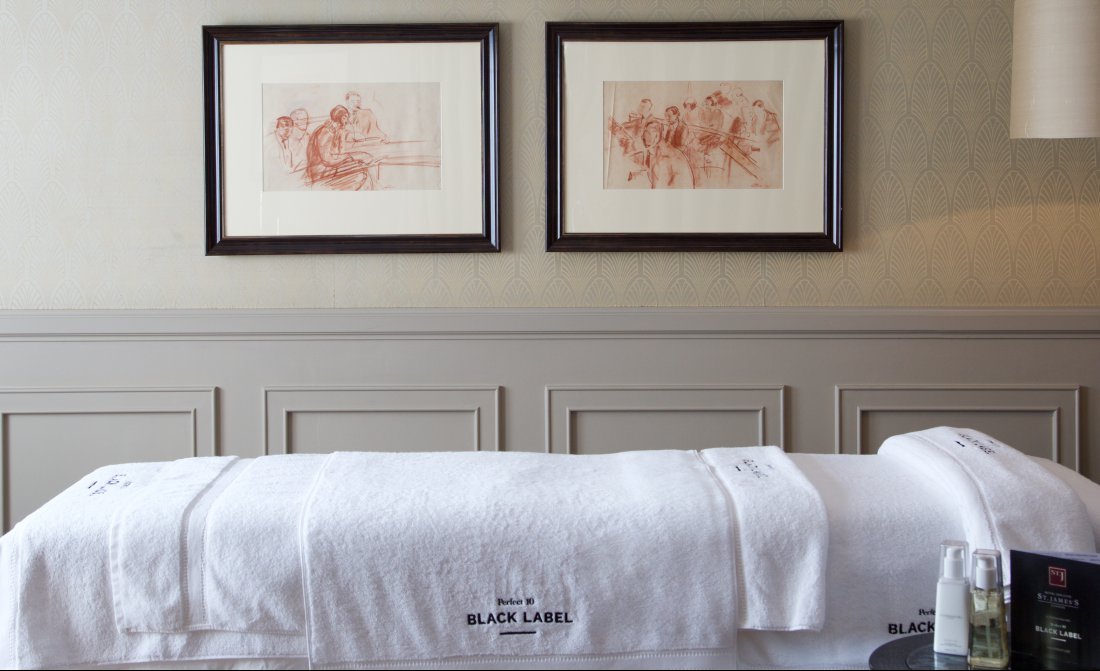 Eating-For-Wellness
After a good night's sleep, guests can set themselves up perfectly for the day ahead with a deliciously fulfilling wellness breakfast courtesy of Executive Head Chef William Drabble. Known for his indulgent and sumptuous cooking style, Drabble has developed a culinary journey of a breakfast menu at St. James's Hotel and Club's Michelin-starred restaurant, Seven Park Place, out of a desire to fuel the body rather than 'detox'.

Created with powerhouse ingredients, such as antioxidant-packed berries, immunity strengthening manuka honey, and nuts, avocado and salmon – all rich in omega-3 fatty acids which are fantastic for brain and heart health - the menu is packed with nutrients, as well as flavour, making it great for the health conscious and the 'not so bothered' alike. This breakfast, served at London's most intimate Michelin-starred restaurant, is a perfect way to start the day as it satisfies and energises without making you feel bloated or too full.

Hero dishes include oatmeal and cottage cheese pancakes with smoked salmon and avocado, porridge oats soaked in almond milk with mixed berries and nuts, quinoa crumpets with baked banana and coconut yoghurt, and a glowing green smoothie.

The smoothie was created by Drabble especially for burlesque icon Dita von Teese after she stayed at St. James's Hotel & Club and was in need of a revitalising boost ahead of event-filled days.

Also incorporated into many of the dishes is the ultra-healthy Jeeva King Coconut products. The coconuts used in Jeeva products are King Coconuts from Sri Lanka, which contain less sugar and more calcium than any other strain of coconut. They have been referred to as the Rolls Royce of coconuts and are very rare. Jeeva King Coconut Water (Original, Mint & Lime and Turmeric) will also be stocked in the mini-bar to coincide with the launch of this wellness experience.