Wednesday 21st of February 2018 11:54:08 AM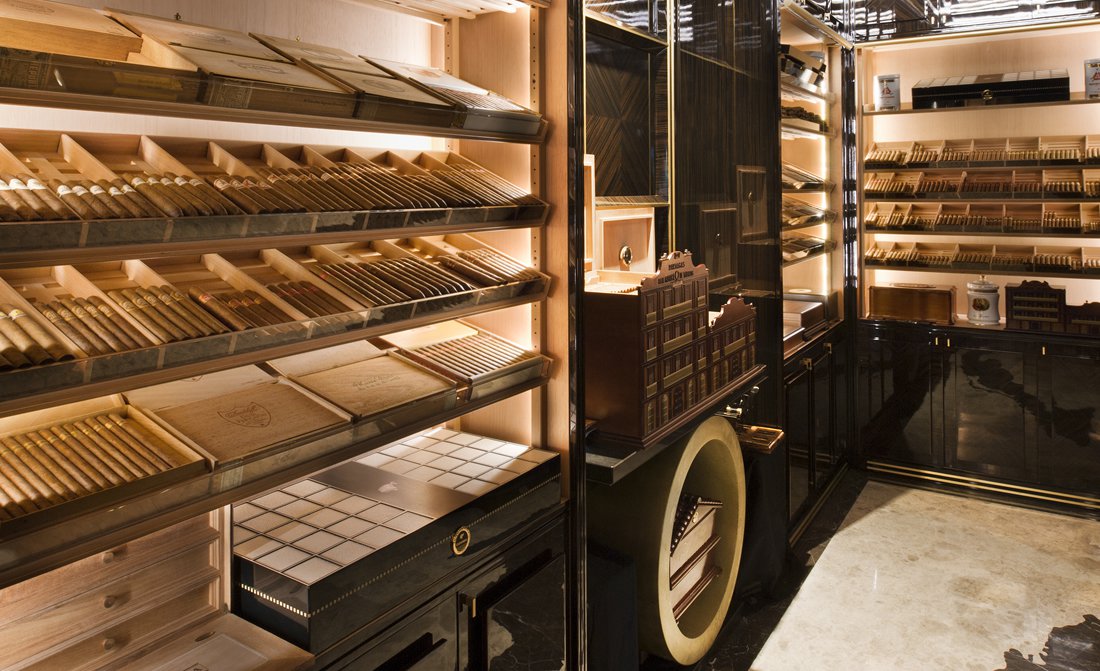 Today's interview is with Khalid Affara, the Owner of The Wellesley, a luxury boutique hotel in Knightsbridge, London, United Kingdom. Read this story to learn more about the hotel, its famous humidor and very expensive cigars.

Khalid, how did you decide to acquire The Wellesley?
I fell in love with the front of the building and the rest is history.

Can you tell us an interesting fact from the history of the hotel building?
The building began its life as the Hyde Park Corner tube station, which was designed by Leslie Green. It closed in 1937, but the façade still remains as part of the hotel, and the ox-blood tiles used on the front of the building are the originals.

Where did your passion for cigars come from and what is your favourite cigar brand?
My passion came from the love of smoking. I have no favourite cigar, it really depends on what you feel like and what you suits your mood at the time.

What cigar-related experiences do you offer for the hotel guests?
The Wellesley Knightsbridge itself is a haven for cigar aficionados. It is home to Europe's largest hotel humidor, which showcases over £1.5 million worth of the world's finest cigars, and offers two heated cigar terraces at the front of the building with open fireplaces. There is also the Cigar Lounge, which is an intimate space and gives the feeling of a private gentleman's club, and we can offer private one-to-one masterclasses, in which guests can learn about rare cigars and spirit pairing.

How do you define luxury when it comes to hotels?
We believe that luxury lies in the personal service that we provide for our guests. From the 24-hour butler offering to the Rolls-Royce drop-off service, which are both complimentary, we ensure that guests' every need is catered for during their stay with us. We get to know our guests and personalise their experience; our regulars, for example, have their own embroidered bathrobes which we store until their next return.

For more information about the hotel, visit here.