Tuesday 13th of February 2018 08:32:17 AM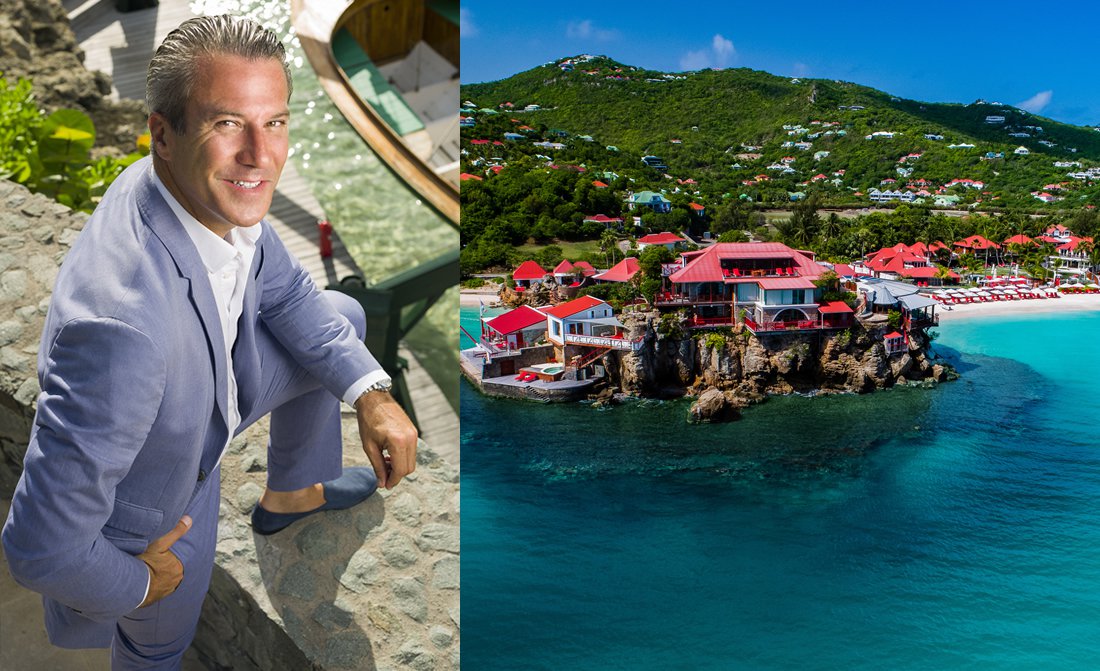 Today we interview Fabrice Moizan, General Manager at the legendary Eden Rock - St Barths. Eager to provide the most memorable experiences for his guests, Fabrice also thinks that being sincere and paying attention to people are essential if you want to be successful in the luxury travel industry.

Fabrice, how did you come join the exclusive Eden Rock – St Barths?
Looking back I believe it was destiny that in 1993 my career as hotelier kicked off in St Barths. I completed an 18 month assignment on the island and fell in love with the exclusivity and uniqueness of St Barths. The Eden Rock was legendary even back then and I still remember the charming spell it cast over its guests…

Owner David Matthews and the Oetker Collection of Masterpiece Hotels formed a partnership in 2014 and I was approached by the management company. At the time I was General Manager of a renowned Palace on the Champs-Elysées in Paris, however, making my decision was quite easy: I knew the island, loved the property and the owners greatly appealed to me. Also, Oetker Collection's values matched my own and still do to this day… I could not imagine refusing the offer of steering this extraordinary ship and was grateful to enjoy the full support of my wife and daughter in this decision.

How would you describe the design theme of the hotel?
Eden Rock – St Barths is not a hotel... Every day, our team strives to welcome our guest-friends as if they reside in their "home-away-from-home". Our guests' home is also the home of David and Jane Matthews who have built this very special place exuding French art-de-vivre in the Caribbean. Only Jane is able to create a special kind of magic by perfectly blending British elegance, colonial quality and a French touch.
Art plays a prominent role with a collection of artworks throughout the property. The aim of carefully selected materials and quirky design elements is to constantly offer our guest-friends a hint of Eden, a dash of Glamour, a touch of Rock and a bit of Chic.

Please, tell us your recipe for success in the luxury travel industry.
On a personal viewpoint, I would say that being genuinely sincere is essential since it enables the team to grow and evolve together, hand in hand. Then, pampering and always paying attention to people whether they are team-members or guests is crucial since loyalty is a key component to long-term success.

From a hospitality point of view, offering a bespoke experience is absolutely the essence of my job. Welcoming our guest-friends as part of our family is a great starting point in helping to create wonderful memories.

We tend to be inspired by trends, but we never follow the trends' path… our job is to think out-of-the-box, to surprise our guests every day and help them to experience the best moments of their lives.

How do you spend your day off in St Barths?
In only five words: Family – Friends – Sun – Books – Music.

What was the most impressive resort that you have ever seen?
I'm not fond of the word "resort"… I prefer to say: "Come and visit us to see what the exact opposite of a resort is."

So to rephrase and reply to your question, I would say that the place which I remember fondly and with the best memories is certainly the Royal Mansour in Marrakesh.


For more information about Eden Rock and things to do in St Barths, click here.