Thursday 14th of September 2017 09:17:50 AM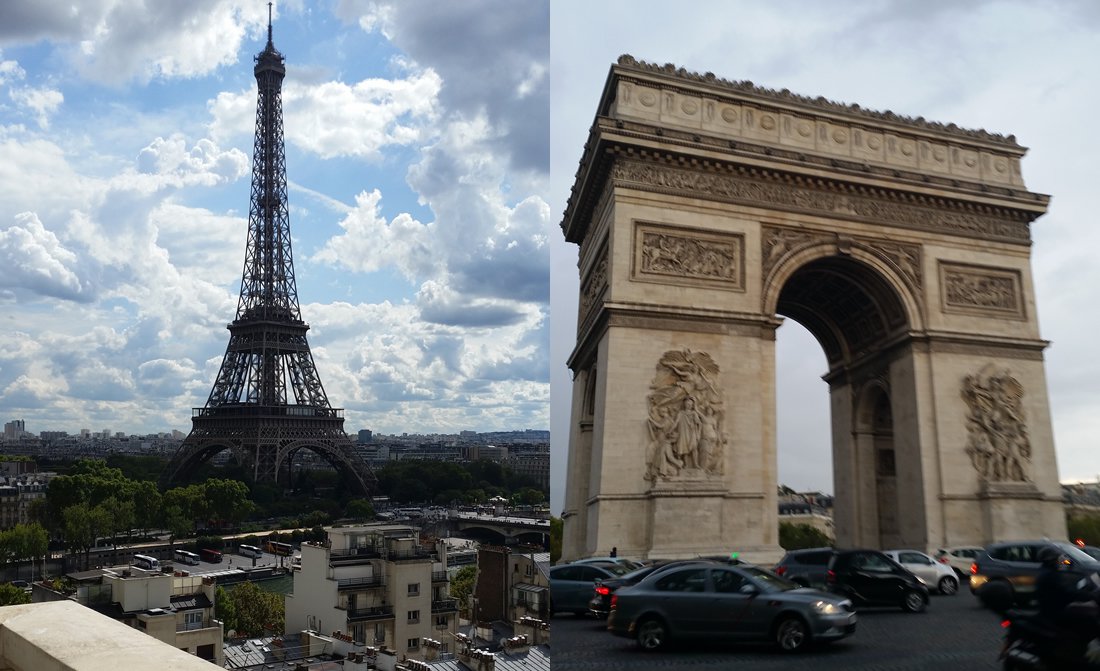 Days are getting shorter and the air is a little cooler, but Paris events are heating up for the fall season.


Cultural things to do in Paris in autumn, October 2017

International Art Fair – 19 to 22 October
For its 44th edition, FIAC will host a carefully balanced selection of leading international galleries in the iconic Grand Palais. FIAC consolidates the presence of major galleries working in the field of modern and contemporary art and confirms its support of the emerging generation. Fresh, eclectic and edgy, this year's selection is sure to attract wide-spread attention from connaisseurs and amateurs alike. Keen interest from exhibitors in all sectors of the market confirms Paris's growing appeal.

La Nuit Blanche (The White Night) – 7 October
Autumn in Paris is about falling leaves, grey skies… and Nuit Blanche. Every first Saturday in October, beginning at sunset, Paris takes to the streets to celebrate contemporary art. Installations, light displays, music, and visual art performances transform the capital into art trails that fail all principle of tour planning. Nuit Blanche's success in Paris has been undeniable since its creation in 2002. The free all-night event takes place in over twenty different urban spaces.

Montmartre Wine Harvest – 11 to 15 October
A little-known treasure in the 18th arrondissement is the minuscule private vineyard of a monastery, perched high on the hill of Montmartre. Every year, the surrounding neighbourhood comes together – markets, restaurants, libraries, bookshops, cinemas, theatres and even schools – to celebrate the rare and distinctive vintage that its grapes produce. This year's Fête des Vendanges Montmartre will be centred around the theme of 'freedom'.

Irving Penn – Until January 2018
2017 marks the centenary of the birth of Irving Penn, one of the greatest photographers of the 20th century. This exhibition, organized by The Metropolitan Museum of Art, New York and The Réunion des Musées Nationaux - Grand Palais, in collaboration with The Irving Penn Foundation, is the first major retrospective of the American artist's work in France since his death. It looks back over his seventy-year career, with more than 235 photographic prints, all produced by the artist himself, as well as a selection of his drawings and paintings. The Irving Penn exhibition offers a comprehensive vision of the range of genres he worked in: fashion, still life, portraits, nudes, beauty, cigarettes and debris. With his fine arts background, Irving Penn developed a body of visual work that is defined by its elegant simplicity, a taste for minimalism and an astonishing rigor, evident from the studio to the darkroom, where he perfected his unique photographic prints.

Gauguin The Alchemist – From 11 October
On the strength of a collection of over 200 of the artist's works, Gauguin the Alchemist is an exceptional journey into this major artist's fascinating creative process. It is the first exhibition of its kind to study the remarkable complementarity of the artist's creations in the field of painting, sculpture, graphic and decorative arts. It focuses on the modernity of Gauguin's creative process (1848-1903), and his ability to constantly push the limits of each medium.

Opera & Ballet – From 24 October
The Paris Opera & Ballet companies are starting out their new season with a bang with performances at Opera Bastille & Palais Garnier. Balanchine, Teshigawara & Bausch: Ballet de l'Opéra National de Paris. Be immersed in two of Stravinsky's masterpieces dedicated to dance, showcasing choreography by George Balanchine and Pina Bausch with new works by Japanese choreographer Saburo Teshigawara.


October is also a great month to explore beyond Paris to Versailles or the Loire Valley to see the French landscape in its autumn glory. It's the last month of the season to catch the spectacular fountain shows at Versailles, and to see the gardens in bloom at Giverny.

Also popular in October are classical music concerts at the newly refurbished stained-glass wonder, the Gothic church of La Sainte Chapelle.

If you wish to book your trip to Paris contact us on +44 20 7148 1778 or choose your preferred hotel from our collection of the best luxury hotels in Paris.

For more ideas what to do in Paris and France, visit www.peplum.fr .