Wednesday 13th of February 2019 03:34:12 PM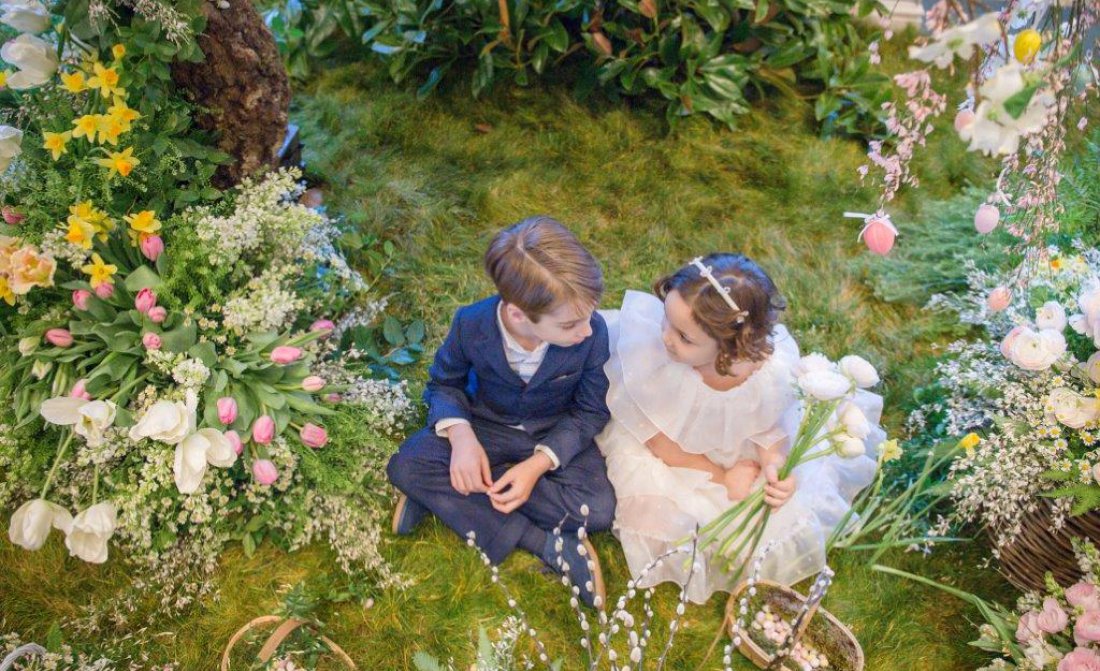 This Easter holidays, The Lanesborough Hotel in London is transforming its stunning Michelin starred restaurant Céleste in to an enchanted wilderness in which children and families can enjoy an afternoon exploring and egg hunting. Perfect for families looking for a fun Easter experience before leaving for holidays, The Lanesborough has teamed up with event planner & stylist Moriarty Events and florist Nikki Tibbles Wild at Heart to create a wonderland of tunnels, foliage, flowers and fun on Sunday 14 April from 3.00pm until 5pm. Tickets for the event cost £50 per child, aged four to 10 years old, and £75 per adult.

Children will be able to enjoy playing and hunting Easter eggs in a specially designed woodland, with real lawn and meadow grasses, rabbit tunnels, rope swings created by Maestra London, and of course Easter eggs hidden throughout. If that's not enough Easter indulgence, Elizabeth's Cake Emporium will be providing a cake and pudding table, with some of her signature cakes, cupcakes, and chocolate lollipops.

Parents will be able to enjoy a glass of Champagne and afternoon tea canapés on the raised balcony of Céleste whilst watching their children enjoy the afternoon of fun, with entertainment from NOTORiOUS KiDS including face painting, adventures with friends of the Easter Bunny and arts and crafts. After all the eggs have been found and the wonderland fully explored, guests will be given a goodie packed bag from children's outfitters La Stupenderia.

The Lanesborough's Head of Events, Antoinette Lettieri said "We look forward to welcoming our special guests to what would be a first event of its kind for The Lanesborough, and a lovely follow up to our Royal Tea Party we hosted last year. The event will be child focused and the egg hunt interactive and imaginative - our staff and hand-picked partners will offer the very best on the day which is what our little guests are truly deserving of".

Director of Events at Moriarty Events, Georgina Attwood added: "We are delighted to be teaming up with the Lanesborough for this exciting project. This event is not only going to be a wonderful afternoon for families and children to enjoy together but the chance to enter into something that has never been seen before in one of London's top hotels. We can't wait to transform Céleste restaurant and transport guests into an enchanted 'Narnia' of trees, flowers, grasses, hidden hobbit houses, rabbit warrens and much, much more. We are delighted to be styling such a wonderful event."


If you are interested in booking these luxury Easter experiences for all your family, please call us on +44 20 7148 1778 or send us an enquiry.

For more information about The Lanesborough Hotel in London, please visit here.