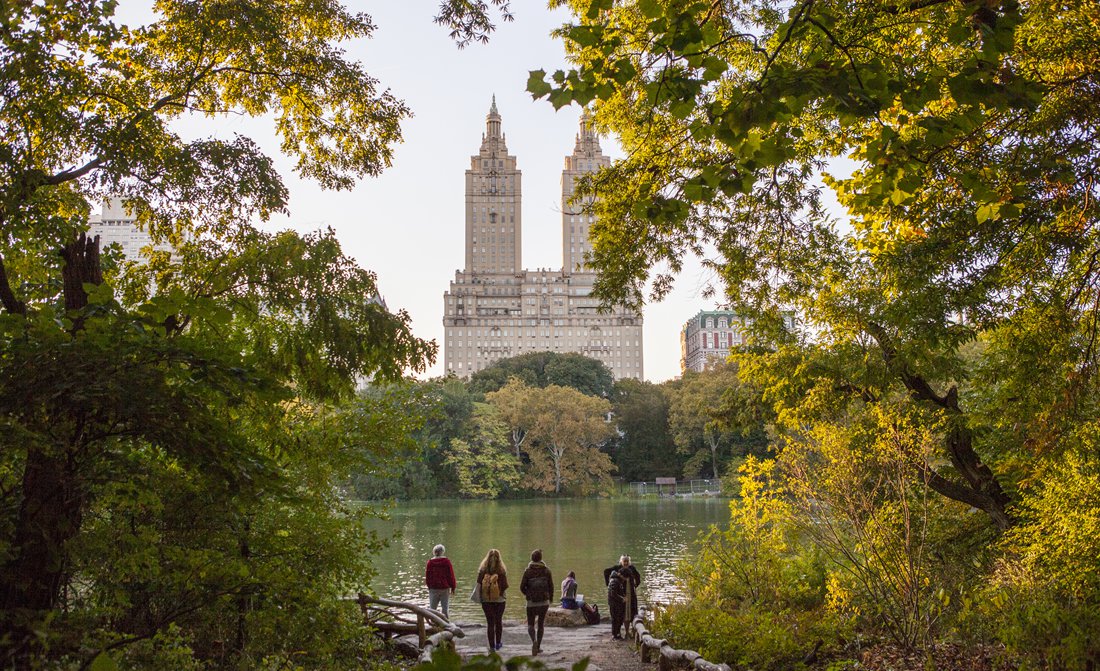 This autumn, travel for a memorable Halloween experience to some of America's scariest destinations. Enjoy some of the country's favourite haunted hotels, horrific ghost tours, ghastly daytrips and other attractions.

Put on your scariest mask, light your jack-o-lantern, and enjoy private VIP access to gruesome attractions across the nation.


America's scariest and most haunted attractions


New York City – The Legend of Sleepy Hollow
Located just 20 miles north of Manhattan, Sleepy Hollow makes for the perfect Halloween day trip out of New York City. Whether you're interested in a dramatic retelling of the classic Halloween legend, a lantern-lit tour through the famed cemetery where Washington Irving is buried, or a scream-inducing romp through a headless horseman-themed haunted house, Sleepy Hollow can offer the perfect Halloween experience to round out your time in the Big Apple.

Orlando – Halloween Horror Nights™
Every year, around Halloween, Orlando's Universal Studios transforms into a nightmarish horror playground as it comes alive with "hordes of horrifying mutants, monsters and maniacs." Enjoy an exclusive VIP guided tour of the park's nine haunted houses, five creature-filled scare zones, two live shows, and all of its exciting year-round rides and attractions. Go behind the scenes of the massive park's workings, and enjoy its attractions without waiting in line!

Charleston – A Lowcountry Haunting
A treasured colonial city with a rich and often violent history, Charleston has long been known as a hotbed for paranormal activity. Visit The Holy City as the summer heat dissipates and Halloween rolls around to best enjoy a private guided tour of its haunted historic district. Listen to hair-raising tales of Charleston ghosts, haunted houses, and voodoo and Lowcountry superstitions as you roam its cemeteries, back alleyways and even a pre-revolutionary dungeon!

New Orleans – An All-Hallows-Eve Celebration
Dubbed "the most haunted city in America," New Orleans' rich party traditions and lax open container laws give way to Halloween festivities each year second only to Mardi Gras. From innocuous trick-or-treaters to bona fide party monsters, all who venture to the Crescent City for "all-hallows-eve" will fall in love with its massive street parties, haunted locales, and eerie voodoo shops.

Boston – Salem Witchcraft
Perhaps the nation's most famous Halloween-time destination, Salem, Massachusetts is practically synonymous with witchcraft, due to the series of violent witch trials that occurred there almost 400 years ago. Today, Salem's witch tours make for an exciting day trip just 25 miles outside of Boston. Delve into the gruesome history of the infamous 17th-century trials with a modern-day witch, and feel as if you were a part of this dark chapter of American history for a day!

Savannah – Horrific History
With a long history marked by war, famine, disease, and natural disaster, Savannah lays claim to some of the most well-known haunted locations on the continent. Take advantage of the opulent Montage Palmetto Bluff resort's pristine grounds, outdoor activities, and world-class spa; then head into the Savannah's historic district for a private guided paranormal tour of its most haunted houses, hotels, alleyways and even the ruins of its forgotten underground tunnels!

Philadelphia – Eastern State, After Dark
An underrated gem of a city, Philadelphia promises luxury and adventure for willing travellers this Halloween season. Stay at the Rittenhouse hotel for its unmatched location just moments away from the city's finest museums, shopping and dining opportunities. Then, head to the city's notoriously haunted Eastern State Penitentiary for an after-dark tour of what was once the largest jail in the world! Focusing on the prohibition-era organized crime inmates who were sent here (including Al Capone), this tour will allow you to connect with restless spirits while sipping on a typical 1920's style cocktail!

Washington DC – The Phantom of The Hotel
Spend the Halloween season in Washington D.C., staying at the Hay-Adams, one of the country's most notorious haunted hotels. Reportedly, the ghost of Clover Adams, the mistress of the hotel's namesake who took her own life over a century ago, still haunts its halls. Around Halloween time, guests of the Hay-Adams report hearing Clover's disembodied voice and faint sobbing. Beyond its paranormal presence, this luxury hotel offers panoramic views of the White House, and the distinct air of a private mansion.

For more ideas what to do in USA, visit here.