Wednesday 17th of August 2016 11:07:35 AM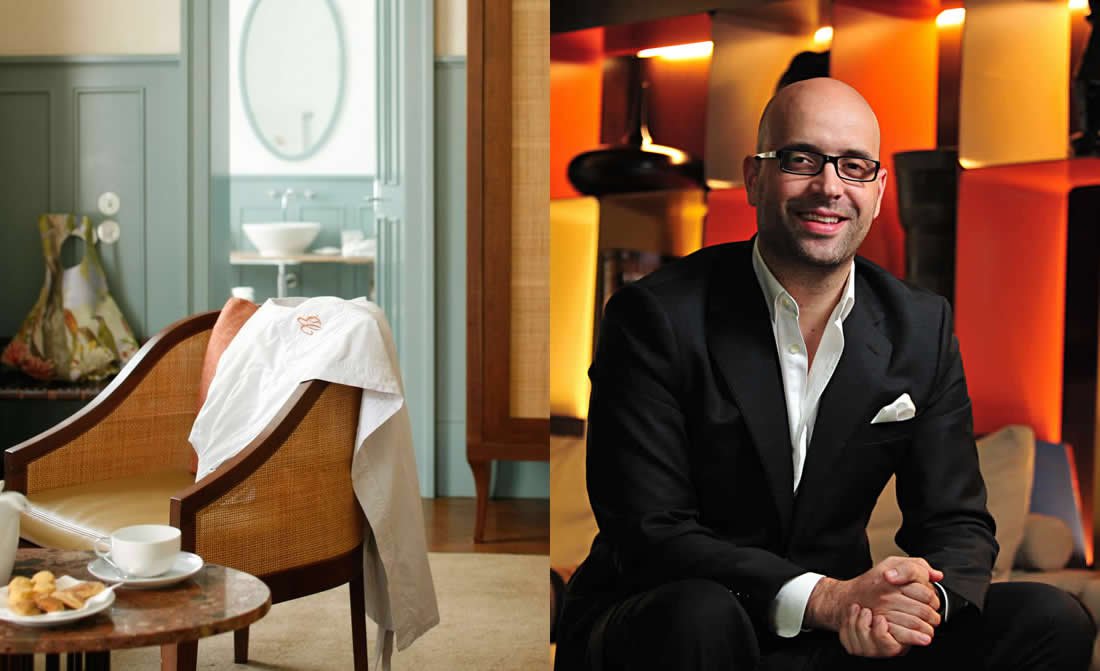 Jorge Cosme is the General Manager at Bairro Alto Hotel in Lisbon, Portugal.

Jorge, what is the biggest challenge of managing a luxury hotel?
I would say it is to go beyond each guests expectations.

Today, guests are very well informed and with the liberalization of travel, there are millions of experienced travellers who know exactly what they want - and they want just a little extra than what his friend had and posted socially just weeks before! Besides, with all the social media available, one can see a pattern as far as service, flaws, strengths are concerned…and even before checking-in, guests will make sure these are properly addressed.

Managing a luxury hotel means also to control each stage of the service circuit and make sure nothing is left to chance. There is no shortcut to efficiency. Either we commit or the results will not appear. Someone said: "(…) you can fool some people sometime, but you cannot fool all the people all the time (…)". Anticipation and communication are the key to success. And, this is the paramount of importance even in the hotel industry. I would say that Portuguese have a clear DNA´s to all that is related to hospitality and service. The engagement is somehow natural to us.

Can you tell us a little bit more about the style and ambience of Bairro Alto Hotel?
I would say it is luxury without opulence. Charm without exaggeration. Comfort with style and yet in a relaxed atmosphere.

We do care about costumer service, so the feeling is always to fine tune the staff always aiming to enhance our guests stay but without being intrusive.

The Bairro Alto Hotel is a local landmark. An iconic building with lots of character, dating back from the XVIII century. A reference in the national (and international) hospitality industry, so our sense of commitment is always visible, almost touchable.

What and where was your favourite boutique hotel?
For obvious reasons I have to say that Bairro Alto Hotel is very much in my heart. We work daily to enhance the guest experience not only of our hotel but of Lisbon and Portugal itself. In Portugal I have to say I have not found any other property or project as complete as the Bairro Alto Hotel. But I have been lucky enough to have found and experienced great boutique hotels in Europe with great atmosphere. I would refer a few, independently of the stars and ranking they occupy, these are places I was extremely happy and satisfied: Hotel Bel Ami in Paris, Hotel Omm in Barcelona, La Reserve Geneve, Hotel Widder in Zurich, Hotel Lungarno in Florence, amongst others. These are the hotels which were very inspirational at a certain time of my life and meant something to me and will always be memorable.

When you have a day off, how does your perfect day in Lisbon look like?
Nice question. Wake up very early and start with a morning jog along the river Tagus. 20 to 30 minutes is perfect for me. There is always a breeze and the scenario could not be better for a slow and introspective runner like me.

Then I wake up everyone at home and go to one of the many traditional and old cafés for a great breakfast. One of my favourites would be Versailles for their croissants and for experiencing nice service and watch the locals, especially the more elderly who make these cafés almost like their homes. If the weather is good, we would go directly to the beach (20 min. drive from Lisbon), for some surf or just stare at the ocean, see the kids playing in the sand and collecting shells and beach stones and then eat fresh fish in the local restaurants. If the weather is not that great (which means 3 to 4 months throughout the year!) we would go to one of Lisbon's fine museums like Calouste Gulbenkian Museum, Ancient Art Museum or maybe the Oceanarium, which the kids love - and me too.

In the afternoon we would walk in our favorite neighborhood Chiado and just step in at my favorite hotel for a hello to my team at the Bairro Alto Hotel, which is perfectly located in the convergence of my second preferred neighborhood, the Bairro Alto. We would than drink some nice coffee and try to read 3 pages of a book. Lastly we would visit and buy at the local shops and market and afterwards is time to prepare the most important meal and happening of the day. Dinner. I really like to gather friends and family at home around the table. I'm happy when cooking and serving wine to my special guests.

What is your favourite restaurant in the city?
Lisbon – like Portugal - is based on traditions, centuries of history and like many cities in the world, nowadays its gastronomic past and heritage is being reinvented.

Sadly, many restaurants - some of them very nice and for various reasons - do not survive throughout the years, hence the reason I cannot select just one favourite.

I have to come up with the iconic restaurants like: Solar dos Presuntos (Portuguese traditional cuisine), Cervejaria Ramiro (for sea food and fish) and for a quick nice meal at Gambrinus.

And the "new" restaurants for modern cuisine and nice atmosphere like: Mini Bar and Bairro do Avillez (both from famous Portuguese Chef José Avillez) and Restaurant Bonsai and Sea Me (for Japanese flavors), as I am addicted to fish.