Wednesday 27th of July 2016 10:03:49 AM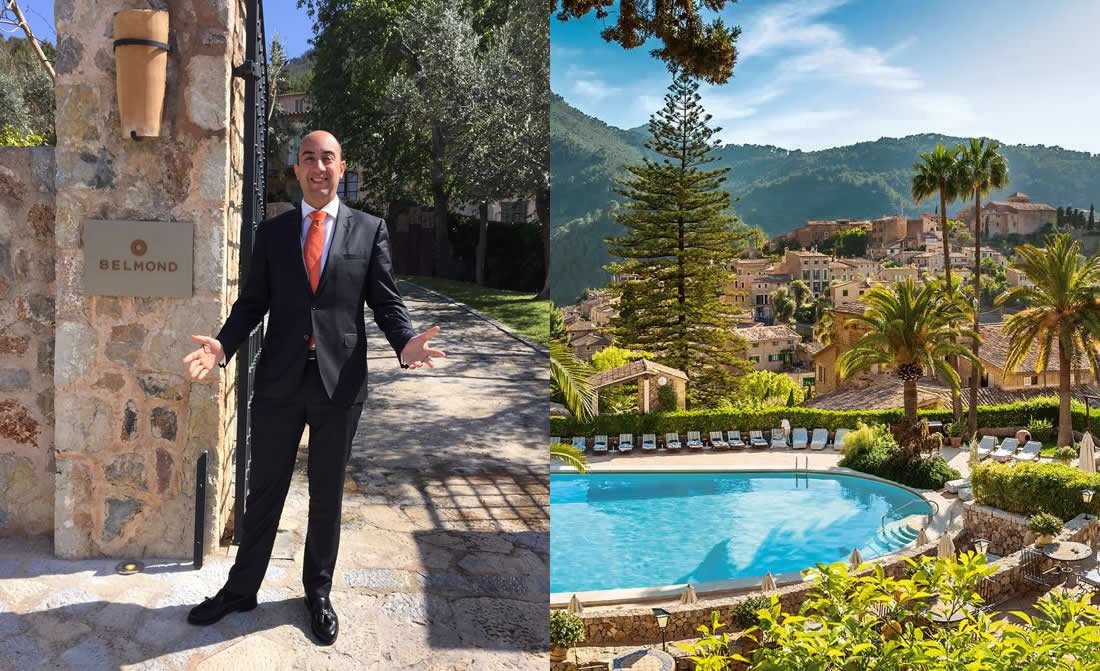 Ulisses Marreiros is the General Manager at Belmond La Residencia in Mallorca.

Ulisses, what made you decide to work in the hospitality industry?
People! I was in sports and in my last year in the high school decided to change to hotel management, applying then to the university only for this course. The reason behind was that a friend of mine got into a hotel management school and also a father of a friend was a hotel manager. Being myself from the Algarve, a popular holiday destination in Europe, it seemed a fun and great way to meet people from different cultures and countries.

What makes Belmond La Residencia a unique hotel?
The location in a beautiful and picturesque village like Deià, which is a world heritage site by UNESCO. The unique location of the village, as it is nestled between the mountains and the sea. Mallorca being very well connected from all over Europe. Rustic chic kind of feel which creates a very relaxed atmosphere. Being Deià an artists' village, we have also 3 resident artists, with whom we organize master classes for the guests. Art collection with more than 850 original paintings of modern art and 18 original Miró paintings. Unique culinary delights and offering. Intimate feel of a big house, but with all the facilities of a modern hotel, 3 pool areas, Spa, 5 culinary outlets. Great experiences, out of the mainstream, like the master classes with the artists, donkey trail excursion, with Panacho, Luna and Alba (our resident donkeys), olive oil production and tasting from our 1500 olive tress on property and many other. In the end what makes the difference - People!

What do you value most in your employees?
Their joy, attitude, willingness to serve and assist our guests, while having fun, commitment and flexibility.

What is it that you love most about the island of Mallorca?
The Tramuntana Mountains, where the hotel is located and all the experiences offered in this area, the beautiful beaches with warm water and the town of Palma. Love it!

On your day off, how does your perfect morning in Mallorca look like?
10 km run in Portixol (an area of the town near to the sea), followed by lunch in Portals Beach, with a walk then with a family, once again in Portixol, and aperitivo in one of the nice bars in that area.