Monday 16th of July 2018 12:46:23 PM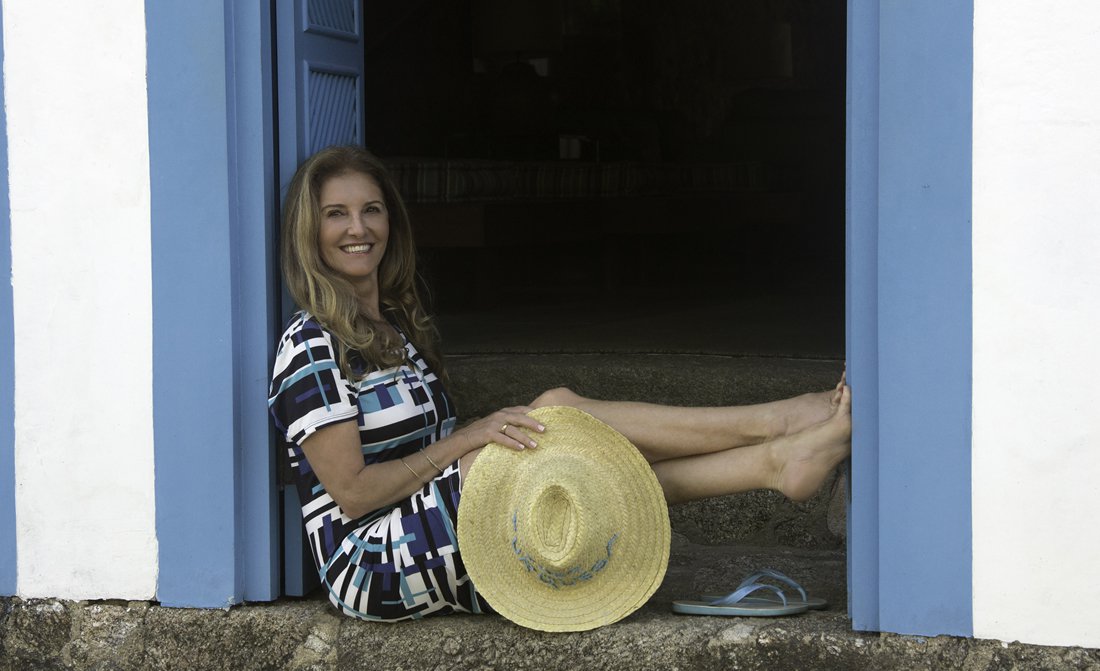 Meet Tetê Etrusco, the lovely and charismatic lady, who made her dream come true once she decided to open a luxury boutique hotel in Paraty, Brazil. In the interview below Tetê gives us an insight into the concept of her hotel, Casa Turquesa, explains what kind of people love to stay at her unique property and tells us her holiday preferences.

Tetê, how did you decide to acquire the property and turn it into a luxury boutique hotel?
Paraty is a unique place in Brazil where history permeates every single aspect of the landscape - from the sea, the city to the mountains, in an abundance of tales and exuberant nature. The city though did not have a luxurious hotel at the time, with a contemporary take on hospitality and modern facilities. And I knew Paraty deserved a great hotel. So I decided to do it - to open the first truly luxury hotel and in fact pave the way to the luxury market flourishing in the region. Casa Turquesa concept was born then.

What is unique about Casa Turquesa?
Turquoise House is a house of many fine details - from its heritage to its art collection and architectural contribution. Much care is taken; all services are bespoke, making it truly unique. It is a contemporary and elegant stay with local designed interiors and the very best of Brazilian hospitality. One has to experience a stay here with us to truly understand it.

What kind of clientele does your hotel attract?
Casa Turquesa is a quiet place; aimed to relax, enjoy a book or a drink in "tête à tête" - it is the luxury of time for oneself. We often welcome more couples because Casa Turquesa is such a romantic and exclusive place, so they love spending their honeymoon here or to celebrate some special occasion - it is a treat. But we also welcome families too with kids' over 12 years old. We host groups of friends or large families who hire the house in its entirety to celebrate important moments in a more intimate ambience.

Can you describe Paraty in three words?
Unique, magical, bucolic.

Where do you like to go for holidays?
That's a difficult question. I love travelling in general. After I opened Casa Turquesa I travel to a lot of places to promote it and because I love doing it, it often feels like a vacation to me. I end up meeting so many friends that the industry gave me. Every year I travel to London, Paris, New York, Marrakech and Buenos Aires to take part in some travel events and I always stay a few days more to explore the place too. I love returning to destinations I love, where memories were created. But each year I choose to discover a new place in the world - trying to avoid anything to do with work. Although when one owns a hotel, disconnecting completely is almost impossible. But I love what I do. I love hosting!

For more information about Casa Turquesa in Paraty, Brazil, visit here.