Monday 17th of October 2016 08:39:10 AM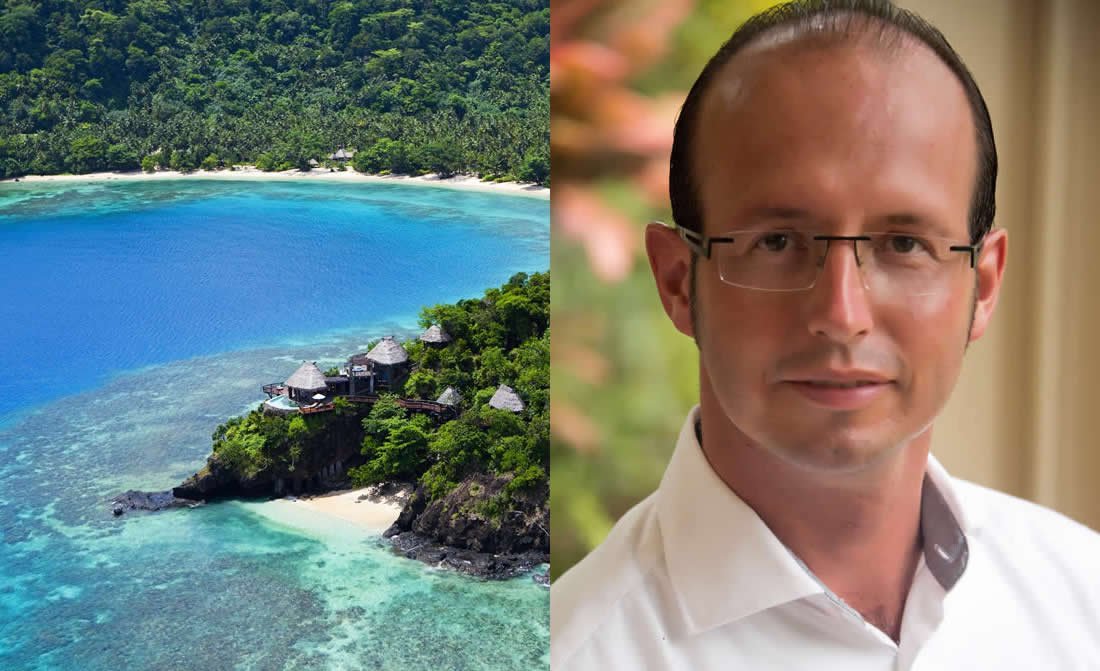 Christoph G. Ganster is the Managing Director at Laucala Island, an exclusive island resort in Fiji.

Christoph, can you tell us how you joined Laucala Island?
I have joined Laucala Island in June 2015, after more than eleven years with Raffles & Fairmont and previously ten years in independent luxurious properties in various countries. This unique Private Island is known as the epitome of luxury and when I had a chance to meet the Owner, I knew that this is exactly what I wanted to do next. You do not only manage 25 Villas, but you manage an entire Island with an immense infrastructure, a work force of 400 people, including 25 Department Heads and Executives.

What is the most enjoyable experience that the resort's guests love most?
It is a combination of so many things that it is impossible of highlighting the single most enjoyable. All experiences are unique in its own way or form: the endless space, the utmost privacy, the discretion, the smiles of people and their natural friendliness, the understated luxury, the kaleidoscope of activities, the ultra-all-inclusive offering, the dining venues, the highly self-sufficient and sustainable operation, the farm-to-table concept and so much more.

What is your favourite dish from Laucala Island's kitchen?
Our slowly cooked pork loin, young cabbage leaves, pumpkin confit, demi-glace – this dish is 100 % from our own farm & garden

Can you tell us the most unique treatment at your Spa?
Our Signature Treatment is the Fijian Bobo Massage (pronounced: Bombo). It incorporates firm massage techniques using a rich, exotic nut and coconut oil blend to increase circulation. Bobo is completed in keeping with centuries of Fijian beliefs. To draw out toxins and reduce muscular aches and pains, a warm poultice of Fijian medicinal herbs, which are grown in Laucala's Spa Garden, are applied to specific areas of tension.

Please, describe Fiji in three words.
Magical, exotic, incredible.