Monday 25th of April 2016 01:17:09 PM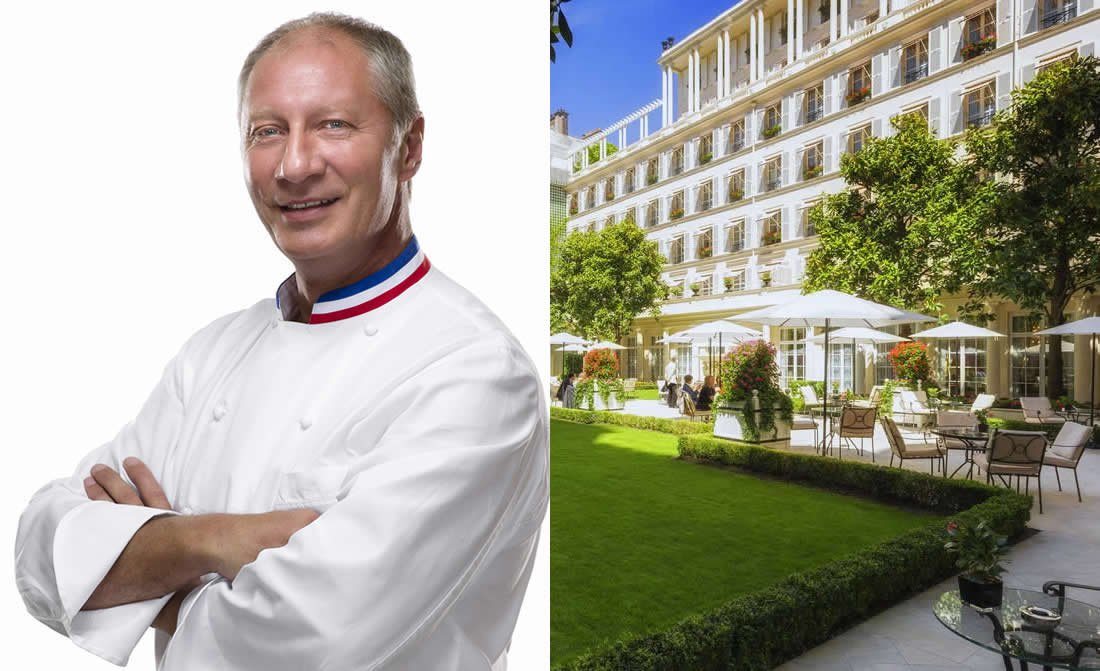 Eric Frechon, the triple Michelin-starred Chef, works as a Head Chef at Le Bristol Hotel in Paris. He is also Chef Patron at The Lanesborough, an exclusive hotel in London.

Eric, what influenced you to become a chef?
I was born in the Somme, near Amiens, but I was three years old when my family settled in the small seaside resort of Tréport, Normandy, where my first culinary memories have the sweet scent of my mother's apple pies and the softness of her crèmes aux oeufs. It was through my father, a fruit and vegetable merchant, and my grandfather, Raoul Frechon, a farmer, that I was schooled in quality products from an early age. For years, I spent my holidays between the vegetable garden and my grandfather's farm driving the tractor or making bread. But it was a bicycle that first led me to step into a restaurant kitchen: I was 13 at the time. To buy a bike I was coveting, I sought out a casual job and quickly found work in one of Tréport's restaurants. To raise the necessary sum, I spent my weekends shucking oysters, waiting tables and helping with pastry making. Whether or not it was the discovery of îles flottantes that inspired my passion, it was in that kitchen that I determined that cooking was my calling.

Is there any trend in food industry at the moment that you don't like?
I would say that I do not like the fact that cuisine is going global and consequently slowly losing its local identity.

What was the most impressive restaurant that you've dined at?
I was particularly moved by Marc Veyrat's cuisine at La Ferme de Mon Père in Megève. It was a truly authentic and local cuisine yet absolutely modern.

What do you like to eat at home?
Very simple things like a nice grilled chicken or a prime rib of beef.

Any recommendations for young chefs?
The most important thing would be to be totally passionate about what you are doing.