Wednesday 18th of May 2016 08:00:00 AM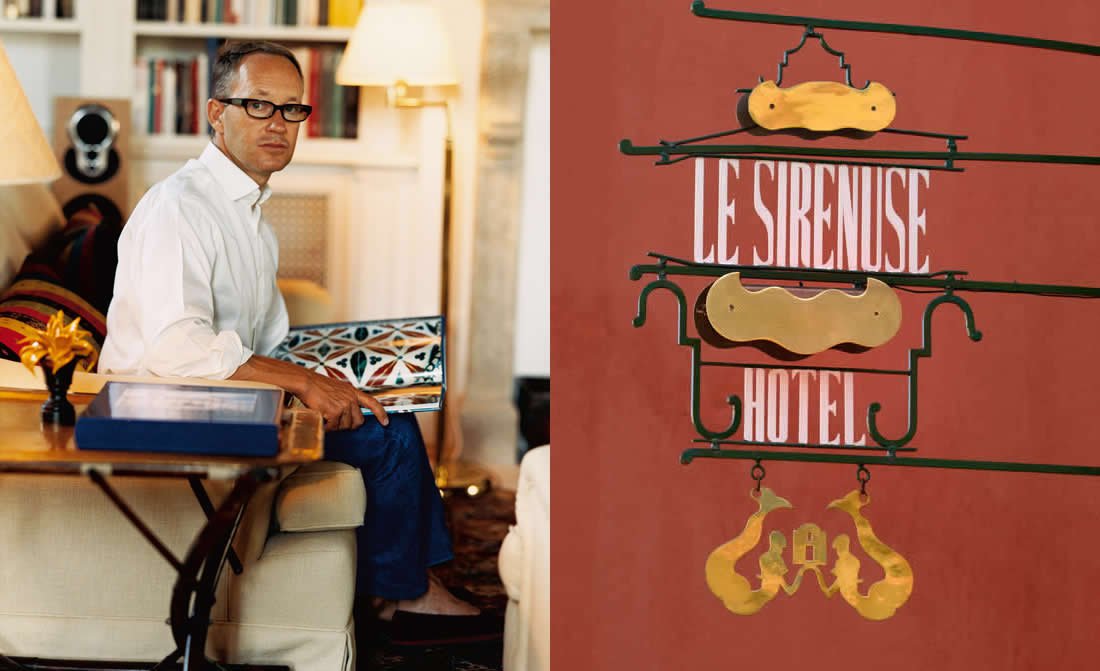 In 1951 three Neapolitan brothers and one sister - Aldo, Paolo, Franco and Anna Sersale - converted their luxurious summer house in Positano into a luxury hotel Le Sirenuse. Antonio Sersale, the son of Franco Sersale, is now the Director of this charming and seducing Amalfi Coast's property.

Antonio, can you tell us one interesting fact about the history of Le Sirenuse?
The name of the Hotel comes from the islands of the Sirens which are just in front of Positano. As the hotel faces directly towards them, my family decided in 1951 when they converted their house in Hotel to give it their name.

When you are in Positano, how does your perfect day look like?
The sun is shining over the blue sea… I have breakfast at 8:30 in the morning, and after a morning of work, I love to go bicycling in the afternoon. Then I enjoy a drink in the champagne bar with my wife Carla before dinner and a fun group of friends visiting us whom we invite in our restaurant.

Why is it that Positano is considered as one of the most beautiful places in the world?
Positano is a magical little village which is more vertical rather than horizontal. The houses are nestled into the mountain creating a very picturesque scenery. This, accompanied by charming alleyways filled with flowering vines and hidden stairways, create an unforgettable experience.

Can you tell us where the best beach on the Amalfi Coast is?
The Amalfi Coast is not known for its beaches. It is not less wonderful to go and eat in some of the amazing restaurants that can be found on the beaches, such as Lo Scoglio in Nerano, Da Adolfo in Laurito and La Conca del Sogno in Reccomone.

What is your favourite Campanian dish and dessert?
One of my favorite dishes is Spaghetti with Zucchini, and for a dessert I love Almond Cake, a great classic.