Friday 19th of August 2016 06:58:53 AM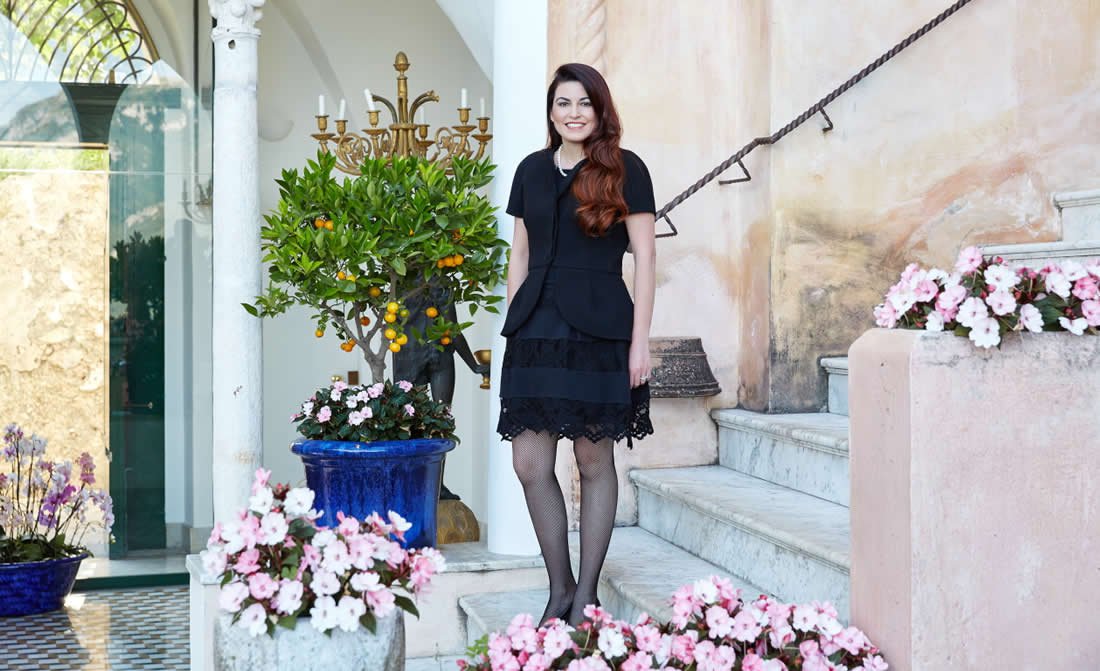 Mariella Avino is the Managing Director at Palazzo Avino, a luxury hotel in Ravello, on Italy's beautiful Amalfi Coast.

Mariella, can you tell us how you acquired this stunning property on the Amalfi Coast?
Palazzo Avino is truly a dream come true! My father found this property in 1995 and fell in love with it. Back then the building was abandoned and he saw it, its potential and brought it back to life! The hotel underwent two years of huge renovations, but conservative, and opened its doors in 1997.

What is really important when running and managing a luxury five star hotel?
I think it is fundamental to have a one of a kind experience. Nothing has to be standard, standard is not luxury. Behind a glass, a vase, a cloth, a linen, a towel, each little details have to have a thought, a vision behind. Everything has to be personalized, unique. I think this is the mission we live for and we have to be very truth to it.

Do you have your favourite room in the palazzo?
Of course, it is my home! I love the Orizzonte Suite. It used to be the Library of the Hotel and was converted to a Suite years later. It is so opulent and bright and views from the balconies, like elsewhere at the property, are just breathtaking!

What do you love most about the town of Ravello?
Ravello is the hidden gem of the Amalfi Coast. Being in Ravello is like having a huge window overlooking the Amalfi Coast from high above and the perception of the mother nature beauty is enhanced. Furthermore, Ravello kept the charm of the small Italian village of the south, from the local shops to the family run trattorias!

What is your favourite Campanian dish and dessert?
Well, I am a foodie, so not an easy answer! I love aubergine parmigiana, it is a very simple dish but delicious, and rhum babà, again very simple, but if well done, unbeatable.