Friday 29th of July 2016 08:00:29 AM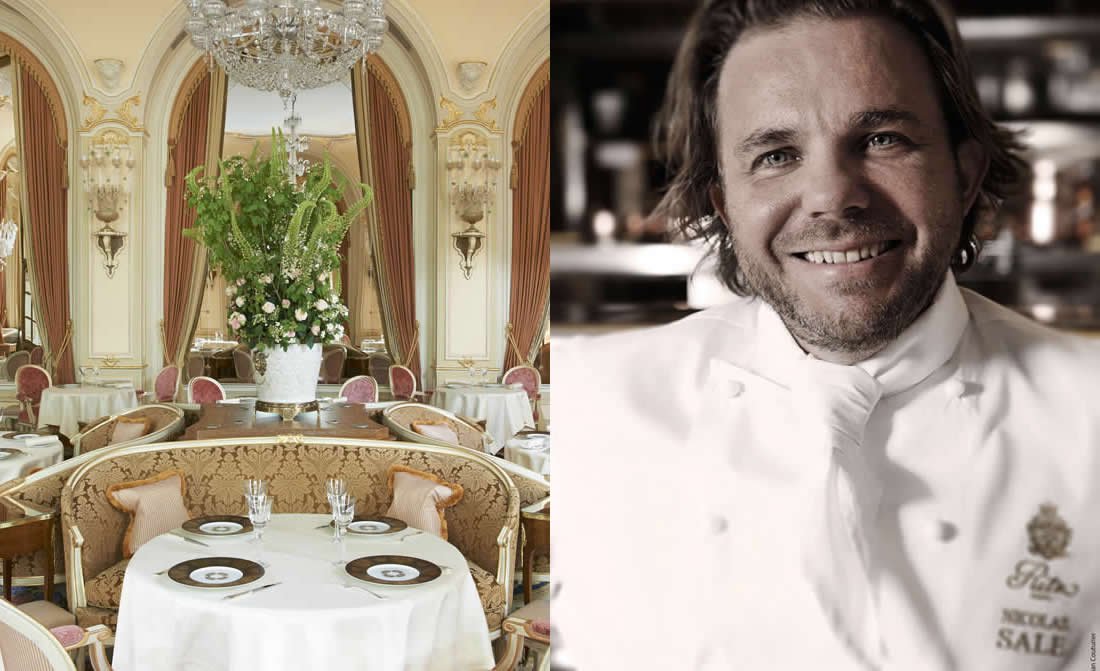 Nicolas Sale is the Executive Chef at Ritz Paris, the iconic and legendary luxury hotel in Paris.

Nicolas, how did you become a chef?
When I was young, I was driven by two passions: cooking and professional cycling. At some stage the cuisine took over and I started my training at the age of 16.

What is the main skill a top world-class chef should have?
Humility, wisdom and, above all, a top world-class chef has to be a good listener to accommodate each guest's comments.

What is your opinion about the recent craze of cookery as entertainment (TV shows, contests)?
This recent enthusiasm is a real asset to our profession. I am completely in favor of this craze as long as it promotes the transmission of our core values and savoir-faire.

What is always in your fridge at home?
As I am spending most of my time at the hotel, my own fridge is often empty. I only use seasonal products. What really matters is having a few quality ingredients to share with the greatest number with love and simplicity.

Where and what was the best dish you've ever tried?
I would rather talk about a complete meal more than just a dish. A memorable culinary adventure should be experienced from start to finish. I would say that it is the one that I haven't experienced yet and which will remind me that cuisine should remain accessible, simple and frank.