Friday 28th of October 2016 06:00:05 AM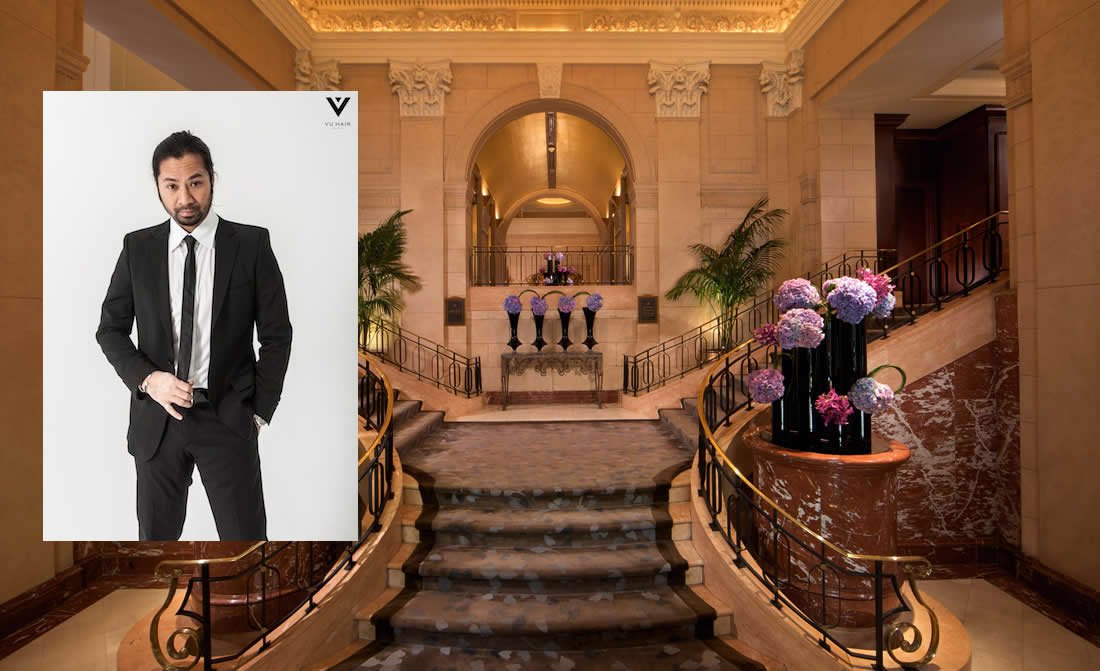 Vu Nguyen is the renowned Hair Stylist, who opened his first salon Vu Hair New York at The Peninsula New York.

Vu, how did you decide to become a Hair Stylist?
This was my "gift" that I had since high school. My girlfriend back than convinced me to go to a beauty school and the rest is history.

Why did you choose The Peninsula New York as the place for your first Hair Salon "Vu Hair New York"?
It was always a dream of mine to have a luxury beauty salon. When the availability at The Peninsula New York come up I took the chance. I am honored to be here and to choose this place as my dream location. You can't get any better luxury than that.

Can you tell your top tip for those people who want to have healthy, thick and shiny hair?
Drink lots of water, do your regular hair treatment and don't wash your hair every day.

In your opinion, what are currently the best hair products for professional as well as home use?
Milbon, one of my favorite products to use, it is simple and works for all type of hair.

What do you love most about being a Hair Stylist?
Reaction on the clients face after the makeover/change, the moment you can see the confidence in their face. Some people have beautiful hair but they don't know, they always complain but with the right cuts, education and products I can turn everything into the way it should be.