Monday 14th of March 2016 12:24:39 PM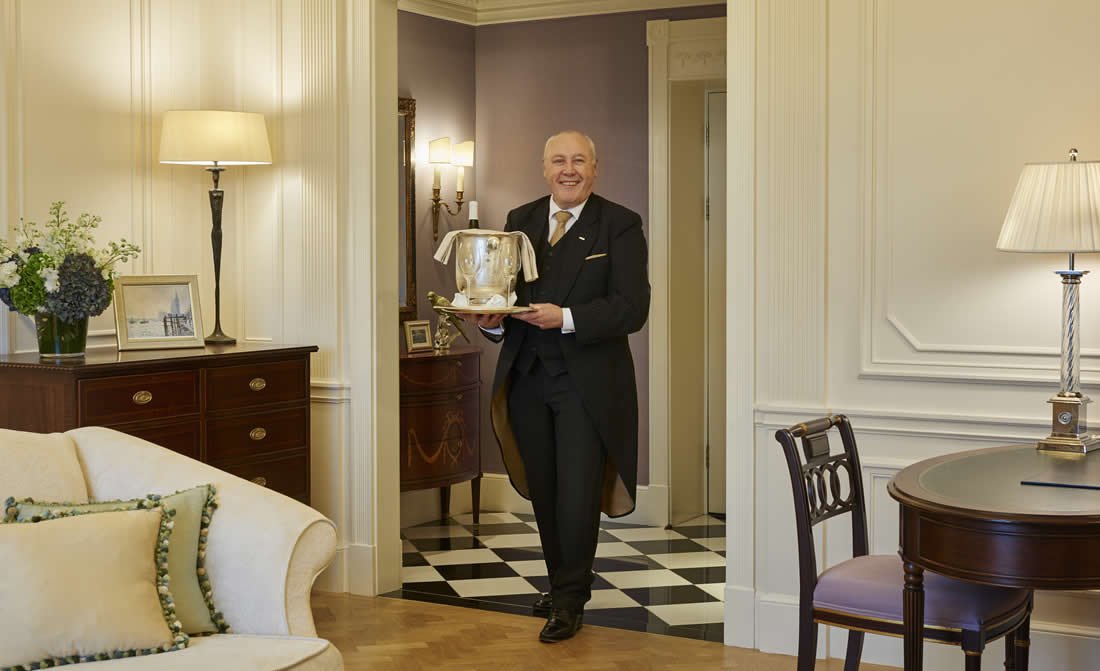 Sean Davoren is a Head Butler at The Savoy, a legendary and iconic hotel in London.

Sean, what was the most memorable request you have received from your guests?
Well, that is tough, but what springs to my mind is the most unusual request by one of our guests, who wanted to bath in goat milk. You would think that would be easy, but the Lady wanted it straight from the goat. There are not many herd in central London, so I had to send a chauffuer to Wales to collect the milk.

What inspires you most in your job?
What inspires me is to have a guest that has had a perfect stay. I have this idea that one day I will gain absolute perfection - it is always my main goal.

What is the main goal of the Butler Academy?
It is to pass knowledge to younger people. My type of service is a dying art and I need to make sure the next person is up to that role. I want a Butler to have the confidence to carry that forward and enhance the service. Also, there is no on the job butler training that is City and guild backed.

You have welcomed and trained Etihad Airways' unique in-flight butler trainees. What is the biggest difference between hotels' and in-flight butlers?
I can have guests for one to three days or even longer. But the most important thing to me is each interaction with a guest. I suppose that at The Savoy we would have to carry out more traditional butler tasks.

The Savoy is a dog friendly hotel. How do you spoil man's best friend?
I will have a dog bowl and a welcome amenity on arrival as well as your dog bed ready. I will have a menu for your dog, so that he can chose from it. I will have your Butler walk your dog for you and a dog sitter while you are out and about town.