Tuesday 14th of May 2019 11:01:49 AM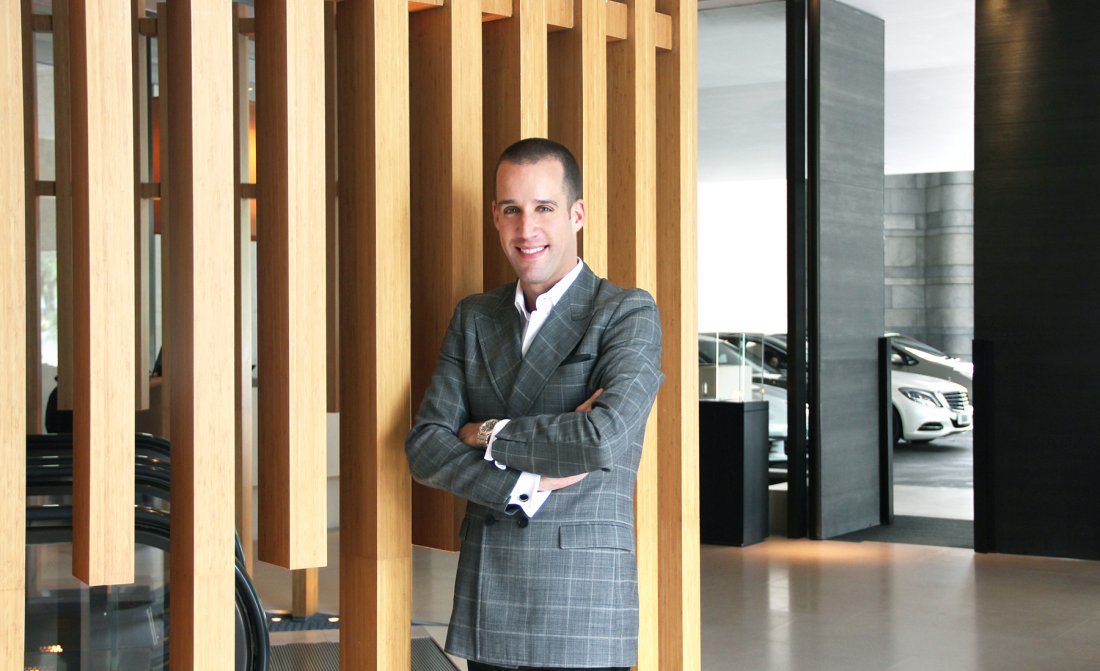 Today we are talking luxury travel and Hong Kong with Marcel Thoma, General Manager of The Upper House, a member of Preferred Hotels & Resorts. With over 15 years of experience, Marcel oversees the daily operation of the hotel.

Marcel is a graduate of the prestigious Ecole hôtelière de Lausanne in his native Switzerland, with a degree in International Hospitality Management. He joined from The Carlyle, a Rosewood Hotel in New York.

He started as a management trainee in 2003, rising to Front Office Manager and Assistant Rooms Division Manager. Marcel's career has taken him from Mexico and Spain with Ritz Carlton, to hotels in Zurich and Bangkok.

Marcel is fluent in German, English, French and Spanish, and this helps him interacting with guests on a daily basis - which he thinks is the most interesting aspect of his work.


Marcel, please could you tell us a little bit about yourself? Who is Marcel Thoma?
Born in Switzerland, I have had a passion for hospitality and travel from a young age. I started as a summer intern at the front desk of a hotel in Switzerland. After studying Hotel Management at Ecole Hoteliere de Lausanne, my experience and passions took me to Barcelona, New York and Hong Kong with different hotel brands. The hospitaliy industry is so dynamic and 24/7, there is always something new happening or something to learn. I find the interaction with guests so interesting - you have the opportunity to meet the most amazing people from all walks of life.

What brought you to The Upper House?
The exciting opportunity to build a new type of luxury and hospitality experience from scratch, by breaking down barriers and traditional constraints of hotel services.

What kind of clientele does the hotel attract?
We attract a very diverse audience: both corporate and leisure guests. Our business to leisure ratio is approximately 50/50. Every person who walks through our doors is special and unique and we cater to provide them a totally bespoke experience. Our guests are well-travelled and high-profile leaders in their industries. They usually want to fly under the radar and opt for privacy during their hotel stays. A lot of them like the service delivered by us, so they choose to stay with us. Our guests know each other and share their views on why they like the hotel, and we keep in close contact with our supporters. This creates excellent word-of-mouth.

If you weren't working in the hotel industry, what do you think you would be doing as a career?
I'd be a psychologist. We like to see ourselves as hosts, who truly understand the needs of our guests. Working with people is a 24/7 business. It's the most enjoyable but also the most stressful part of our work, because people don't work like machines. You need to be able to analyse, know who they are and what they want, very well.

What can your guests do when they step out of The Upper House and step into the streets of Hong Kong?
Discover Hong Kong! There are so many interesting standalone restaurants now, plus independent galleries and a local art scene which is booming. Hong Kong offers such diversity in relative proximity: you can be dining in a Michelin-rated Hong Kong Tea House; be 30 minutes from the most stunning hikes, waterfalls and beaches; shopping for local treasures or international brands right next to each other!

Please, describe Hong Kong in three words.
Transient, experiential, alive.


For more information about The Upper House in Hong Kong, please visit here.