Monday 15th of January 2018 10:51:54 AM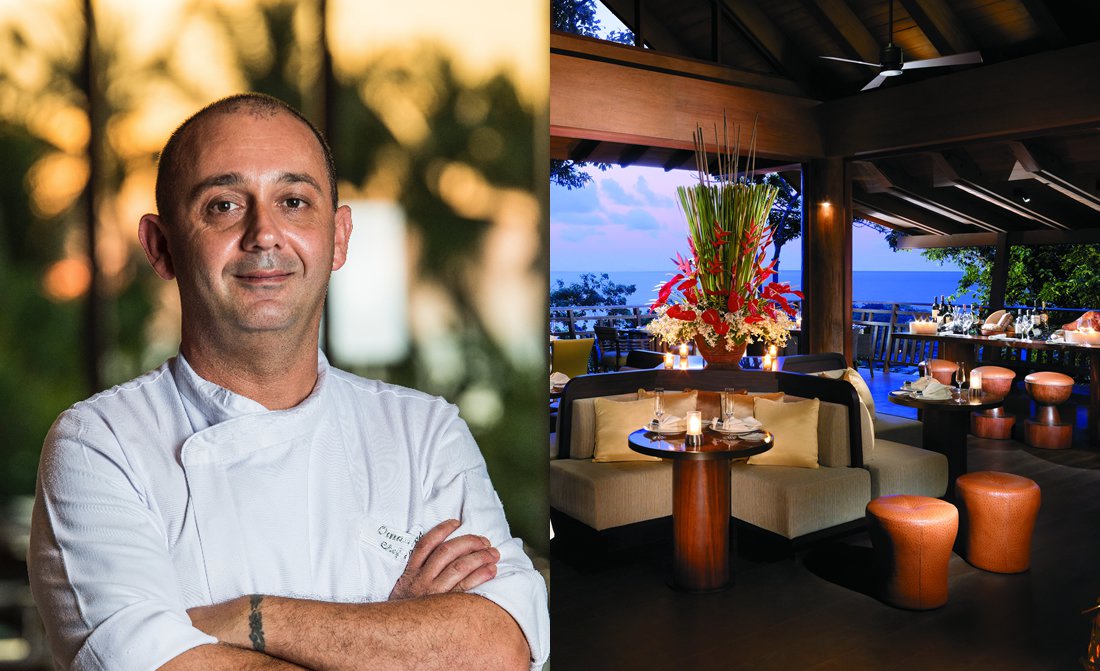 Today we're talking to Omar Ugoletti, Chef de Cuisine at Shangri-La's Boracay Resort & Spa, a luxury deluxe resort in Philippines. In this exclusive interview, Omar describes his style of cooking, tells us how he joined the resort and reveals his hero of the culinary world.

Omar, please describe your way of cooking.
My way of cooking is the traditional Italian style. I am focused on getting the prime products and ingredients - quality meat from USA or Australia, fish from the locals or imported from the Mediterranean Sea. I like to use many aromatic herbs such as thyme, marjoram, tarragon, etc., but without covering the taste of the product.

What brought you to the Shangri-La and the Philippines?
Before joining Shangri-La hotels, I worked for another international luxury brand. Then I had the opportunity to move to Shangri-La Bangkok. I always thought Shangri-La as the best hotel brand in the world and I took the opportunity without thinking too much. Honestly, I am feeling very happy to be part of Shangri-La and I wish to stay here longer. Shangri-La's Boracay Resort & Spa in the Philippines came after Bangkok, and the idea to work on the island excited me a lot, and so I moved to Boracay.

Who is your hero in the culinary world?
There are many heroes or great chefs around the world. I was working with many Michelin-star chefs with different techniques. I love Umberto Bombana so much, who has 3 Michelin stars from Hong Kong. He is the king of white truffle and he uses the top products. I learned a lot when I was working with him.

Where do you get the cooking inspirations from?
When I was young, my father had a restaurant and I started to work and play around the kitchen. Then I went to culinary school, but that time I was not sure I wanted to become a chef or not. After finishing school, I moved to London to learn English and have new experiences. I had the opportunity to work for Gordon Ramsay, who has 3 Michelin stars. That's when I decided to be a chef. It was a unique experience.

Do you have your signature dish?
The 16-hour Slow-roasted Suckling Pig. It is a classic Italian delicacy also known as "Porchetta", a typical celebratory dish originating from central Italy. Traditionally, a whole pig is deboned and arranged carefully with layers of stuffing, meat, fat, and skin, then rolled, spitted, and roasted over wood. This is offered at Rima, the treetop Mediterranean restaurant at Shangri-La's Boracay Resort & Spa.

Find out more about the restaurants at Shangri-La's Boracay Resort and Spa, where you can savour Omar Ugoletti's dishes.