Thursday 12th of October 2017 10:02:27 AM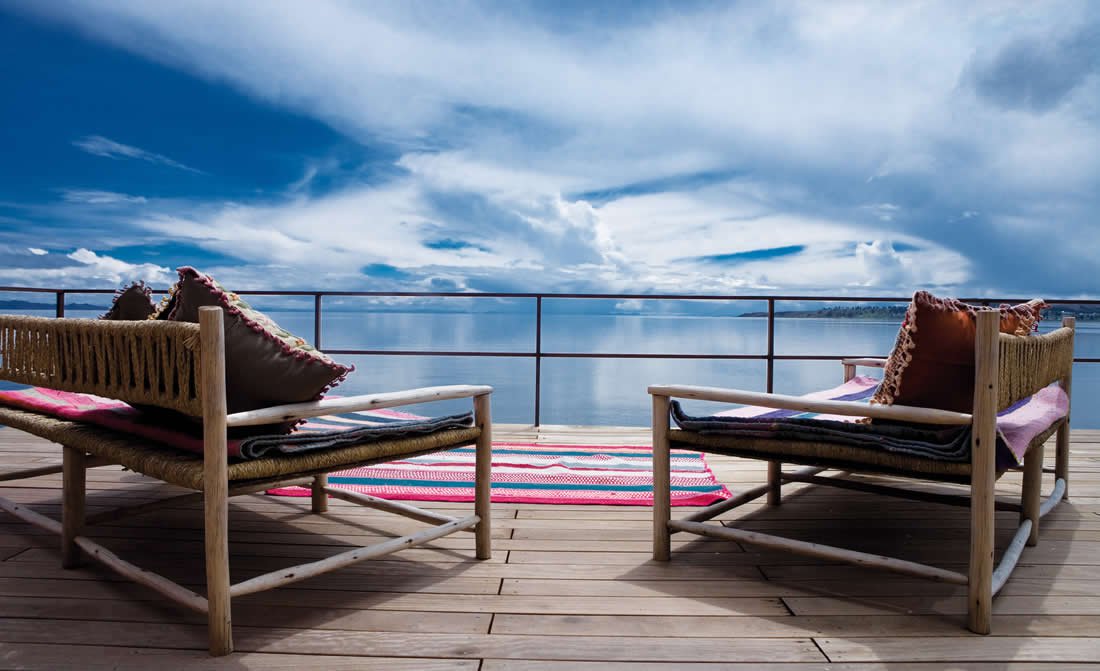 Two wheels are the perfect way to experience Peru and its famous Lake Titicaca's ethereal natural setting. Cycling routes range from leisurely to strenuous, depending on your preference, and can be combined with many of the cultural activities.

Travelling on foot and by car are two utterly different experiences. The former permits an intimate association with the landscape and people you see along the way while the latter allows you to cover great distances and get a sense of scale. Cycling can combine the best of both worlds, allowing you to both connect with your natural environment and local communities while also adding a range that would simply be impossible for a hiker.

That is why a collection of house mountain bikes are kept at Titilaka, a luxury boutique hotel in Peru, and also a prestigious Relais & Châteaux member. The bikes are ready for Titilaka's guests to use at their convenience for cycling around the Titicaca Lake in Peru. The options around the lodge are extremely varied. If you want to challenge yourself physically, then there are hills and rugged paths that you can tackle. However, most of the hotel's guests are more interested in leisurely cycling and there are numerous ways this can be organized. The simplest, of course, is just to take a brief trip out from Titilaka, along the quiet unpaved country roads that run past the Titicaca Lake and through fields of quinoa, potatoes, barley and wheat.

But there are other possibilities including half-day and full-day bespoke options, depending on your preference. One of the recommendations is a tour of the Chucuito Peninsula. Another is the Platería district, passing through its open fields and viewing locals, often wearing colourful traditional dress, working the land. In all cases, packed lunches or gourmet picnics can be prepared for you and Titilaka's staff can keep tabs on you and send transport to pick you up at any stage of the journey when you decide you would like to return to the lodge, perhaps to sit beside the fire or watch Titicaca Lake's shimmering waters from the balcony, while enjoying a cocktail.

For more information about cycling around Lake Titicaca in Peru and other experiences that Titilaka offers, visit here.