Friday 15th of September 2017 11:28:49 AM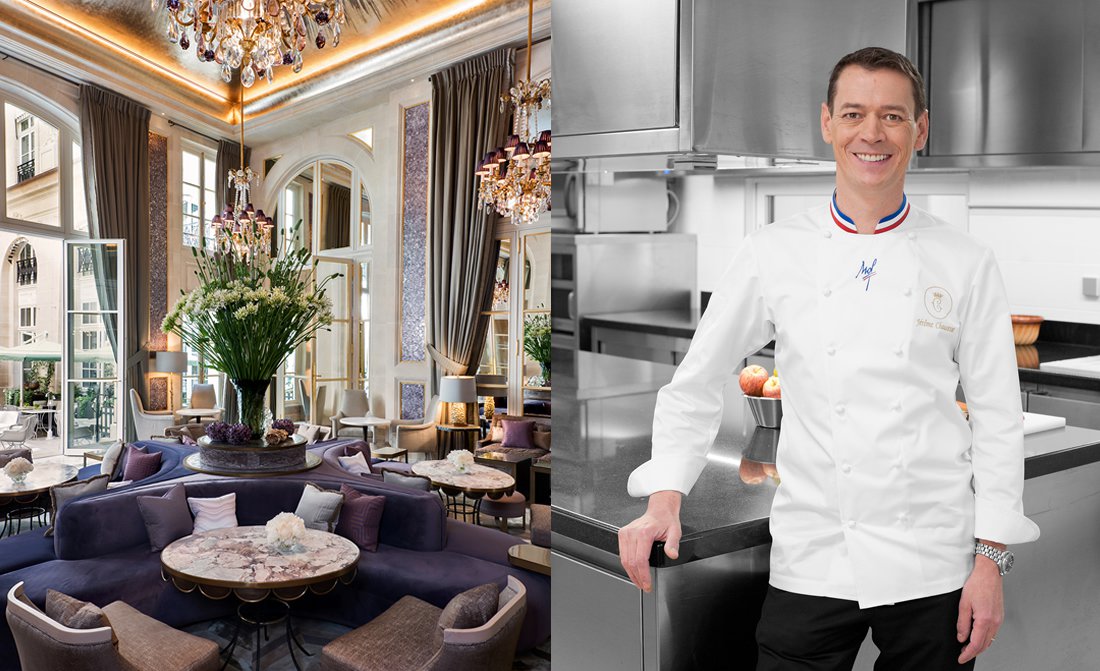 Jérôme Chaucesse is the Pastry Chef at the newly re-opened Hôtel de Crillon in Paris, which is now managed by the exclusive Rosewood Hotels & Resorts.

Jérôme, please tell us your brief career path as a Pastry Chef?
In 1998 - 1999 I started to work with Marc Meneau at his 3 Michelin-stars restaurant as a Head Pastry Chef. In 1999 - 2004 I spent 5 years at Michel Guerard restaurant, Les prés d'Eugénie as a Head Pastry Chef. Since 2004 I have been holding a position as a Head Pastry Chef of Hôtel de Crillon. In 2015, I won the MOF award (Meilleur ouvrier de France Pâtissier Confiseur), a craftsmen competition in France, held every four years in the pastry category.

How did you decide to join the Hôtel de Crillon?
One of my former employers informed me that Hôtel de Crillon was searching for a Head Pastry Chef. I seized this great opportunity and I've remained at the hotel till now.

Where do you take inspirations from when creating new pastries?
The foundations of French pastries are very important to me and I use them a lot in a modern way. The 3 equally important elements for me are: design, elegance and taste. Travelling is also an important source of inspiration. I enjoy travelling and discovering new ways of creating pastries.

Is there any unique or unusual ingredient you like to use for your creations?
The Lemon Caviar. It's a unique ingredient that wears its name well.

What is your personal favourite dessert in the world?
The very French "Paris Brest".

To learn more about Jérôme Chaucesse and Hôtel de Crillon, a Rosewood Hotel, click here.