Thursday 9th of November 2017 02:31:09 PM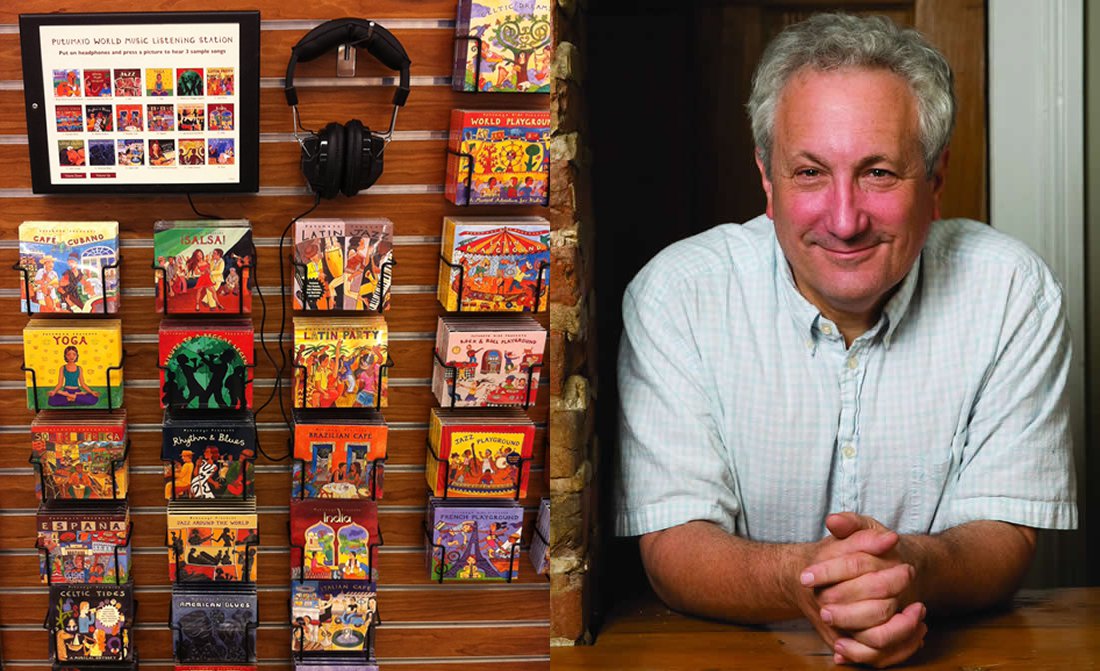 Dan Storper is the Founder & CEO of Putumayo World Music, a New York City-based record label, creating compilations of music from various nations, regions, or musical styles which may be classified as world music. The brand was established in 1993, and since then, Putumayo has been introducing people to the world's cultures through music. We are happy to interview Dan, who tells us about the very beginning of the company, reveals the method of how they choose what tracks to include in their CDs and shares with us his biggest inspirations in life.

Dan, please tell us how you decided to start a record label "Putumayo World Music"?
It was the result of a couple of serendipitous accidents. In 1991, I was on my way back from Indonesia and stopped in San Francisco. While wandering through Golden Gate Park, I saw a wonderful African band performing. The music had brought about 75 people of all ages and backgrounds together on a beautiful day. A few days later, back in NYC, I walked into one of my stores and heard some heavy metal music being played. I got upset and determined to find better and more international music in the stores and began putting together mixed tapes and customers kept asking about where they could buy the music. This led me to suggest a collaboration with a friend who owned a record label. We produced a couple of compilations which were released in April, 1993 and went on from there.

How do you choose what songs to include in each Putumayo CD?
It's about a musical journey that's "guaranteed to make you feel good." The idea is to identify a theme and find enough exceptional songs to make a cohesive album.

What are the latest Putumayo's releases, and what plans do you have for the nearest future?
The most recent releases are Cuba! Cuba!, Cuban Playground and Indian Groove. The next release will be an acoustic African album in February.

Your CDs attract attention not just for its good music, but also for the colourful paintings. Please, could you tell us more about them?
The illustrator, Nicola Heindl, is British and was a friend of the woman who did our retail store displays. She noticed a greeting card by Nicola that I'd bought in London on my bulletin board and mentioned that Nicola was coming to America and asked if I'd like to meet her. We were just starting the record company and I asked Nicola to illustrate the first album cover and she's continued.

What inspires you most in life?
Introducing people to other cultures in a positive way through music. I'm also fascinated by history and trying to find deeper truths that can illuminate and improve people's lives. I'm currently researching and writing a book about the 1960s and what we can learn from that fascinating period.


For more ideas on good world music, follow Putumayo's Facebook page.