Wednesday 21st of August 2019 08:06:16 AM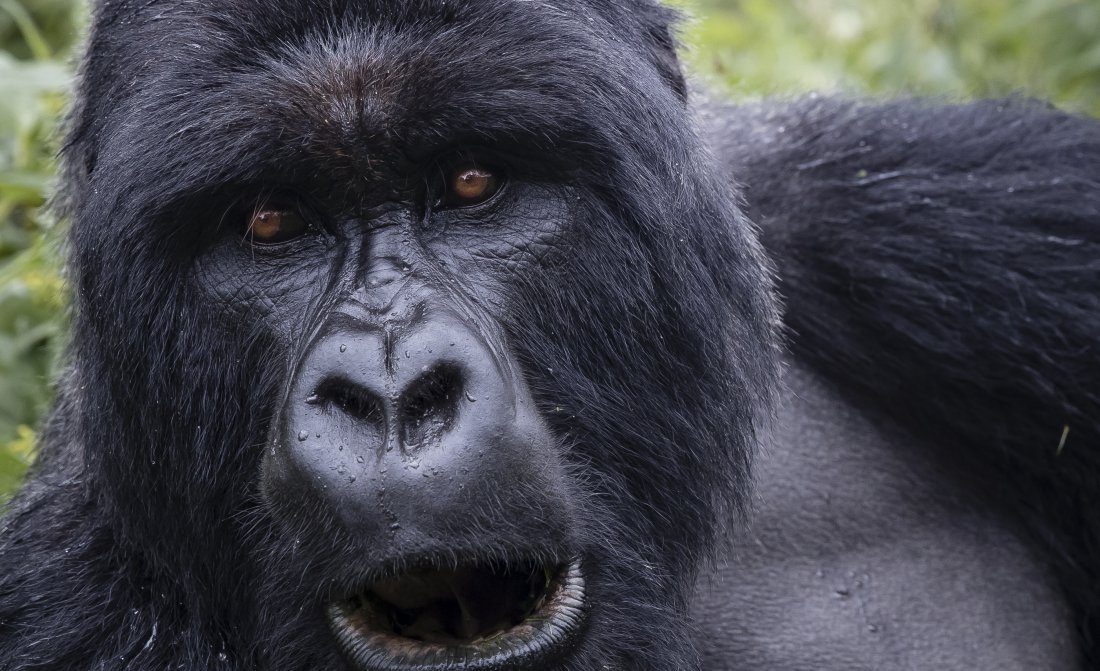 On the 1st of August, 2019 Singita announced the official opening of Singita Kwitonda Lodge and Kataza House in Rwanda. Set on 178 acres (72 hectares) on the edge of Volcanoes National Park, Kwitonda Lodge boasts eight luxurious suites, while Kataza House, an exclusive-use villa, features four spacious suites.

Arguably one of the most sustainable lodges on the continent, Singita Volcanoes National Park honours Rwanda's people and its fertile land by touching lightly on the land, while contributing significantly to conservation, community partnerships and ecotourism.

Conceptualised by GAPP Architects in collaboration with interior design teams HK Studio and Cécile & Boyd, the lodge and villa take their cue from Rwanda's rich cultural heritage and the enormous responsibility of protecting the strong, yet vulnerable gorillas.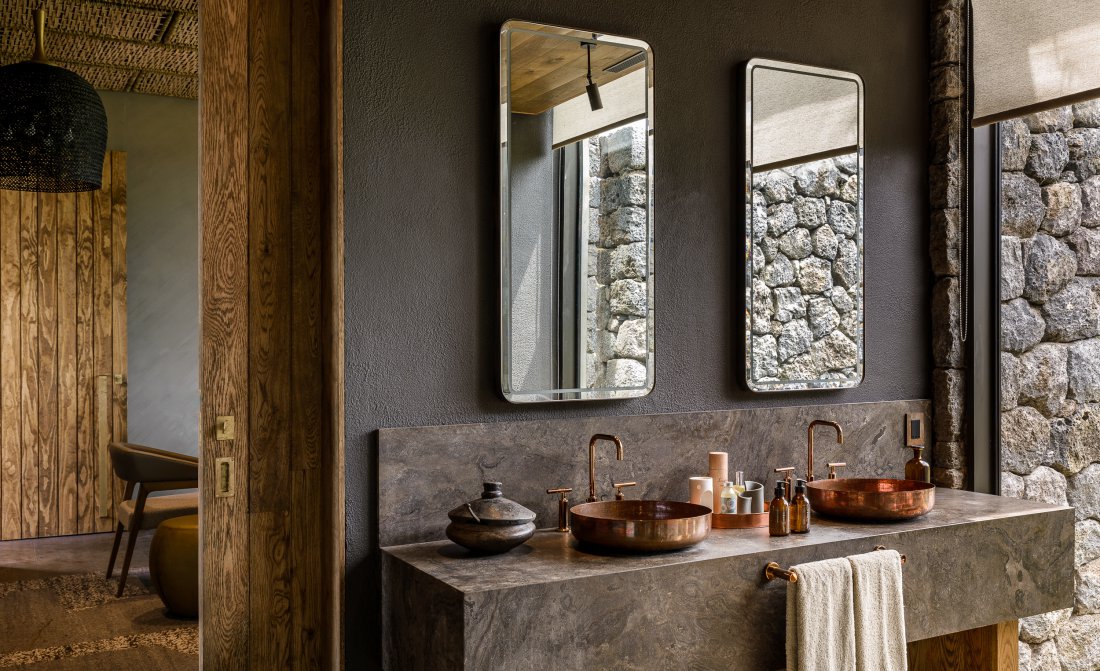 Kataza House interior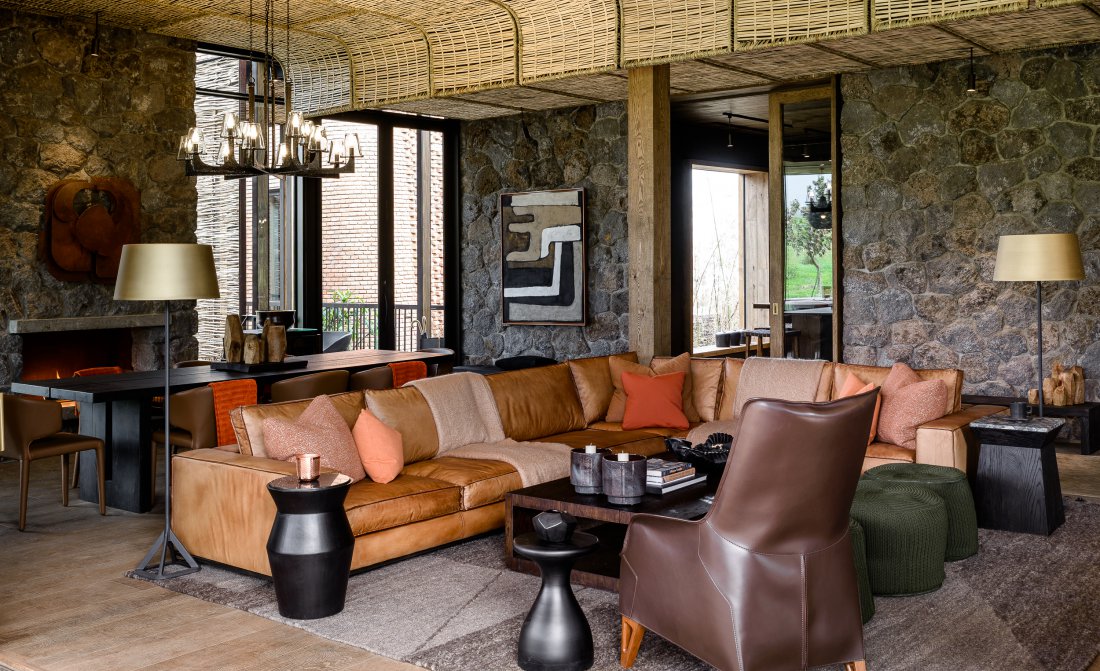 Kataza House interior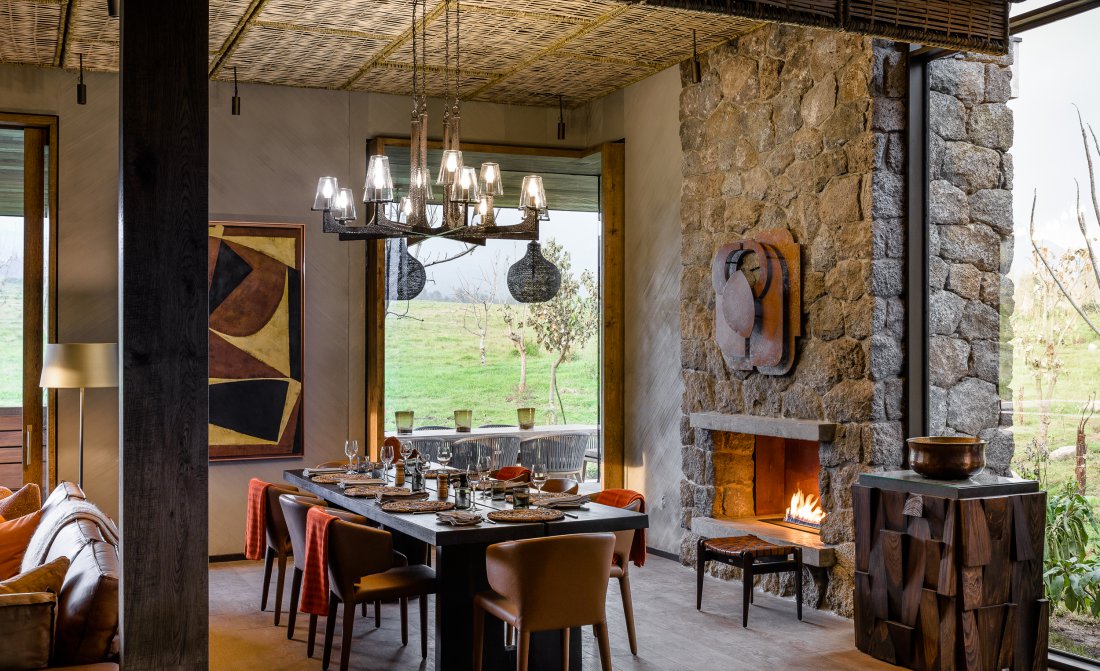 Kataza House interior


Awe-inspiring views of the Virunga mountain range and volcanoes form the backdrop for a fresh, pared-back modernity coupled with splashes of colour and surprise – and the effect is startling, yet soothing; captivating, yet calming.

Natural elements like mud, earth, mist, rain and lava are cleverly integrated into furniture pieces and linear art, while the vivid colour palette of black, khaki green, 'greige' and fiery orange echo the surrounding landscape, which flows in through large windows. It evokes an organic rawness that's inherently African, sophisticated and polished, yet earthy.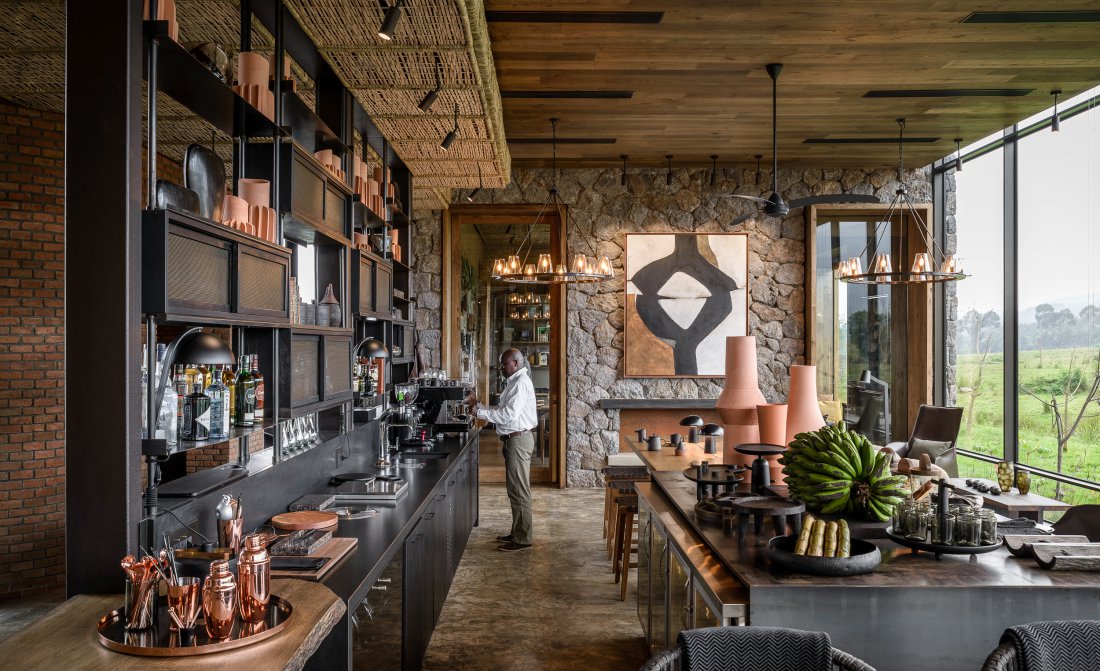 Kwitonda Lodge interior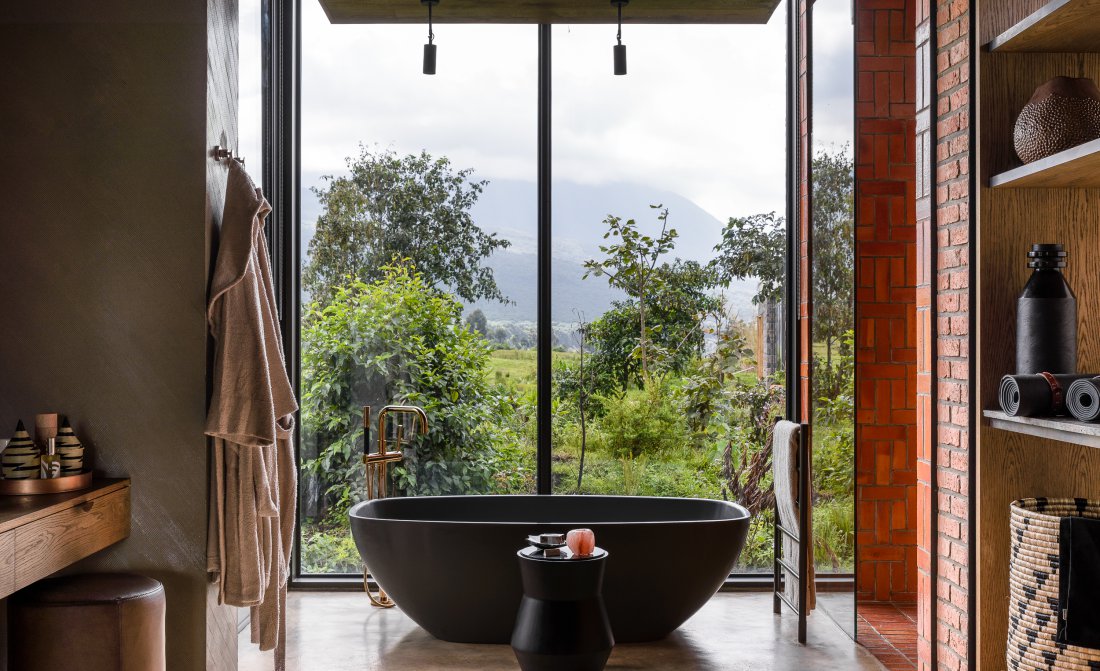 Kwitonda Lodge interior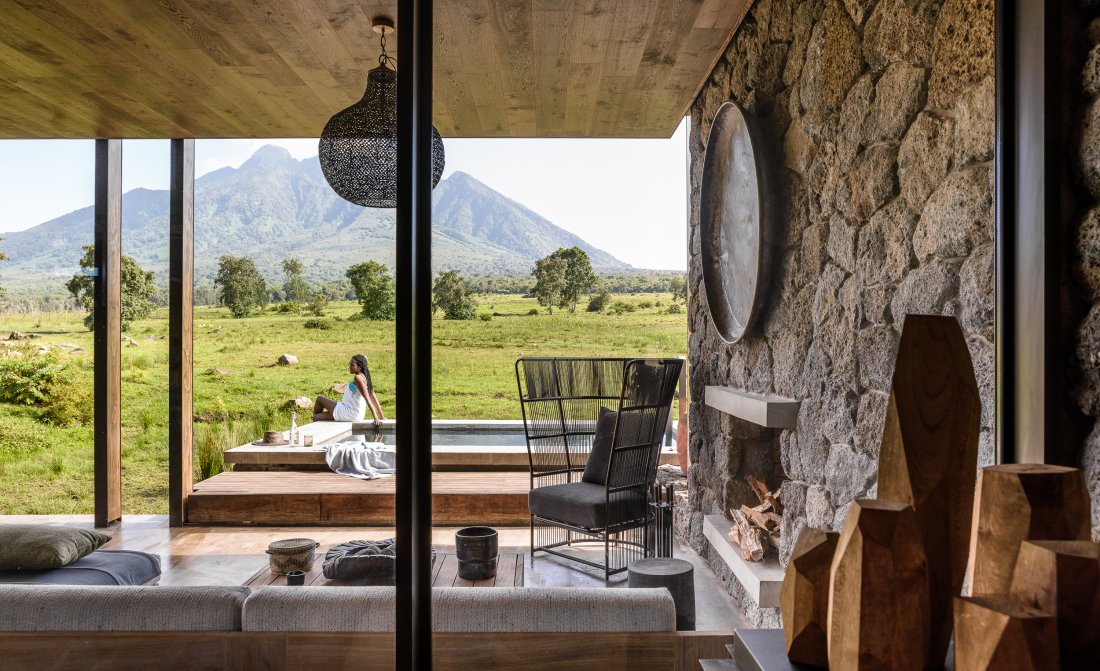 Kwitonda Lodge interior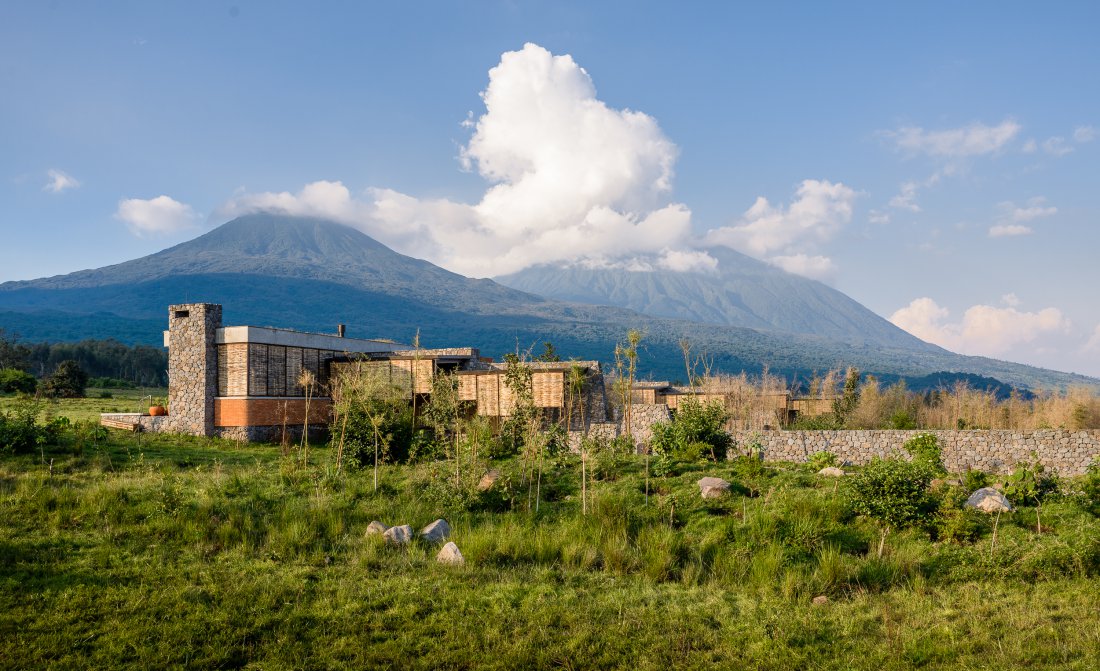 Kwitonda Lodge exterior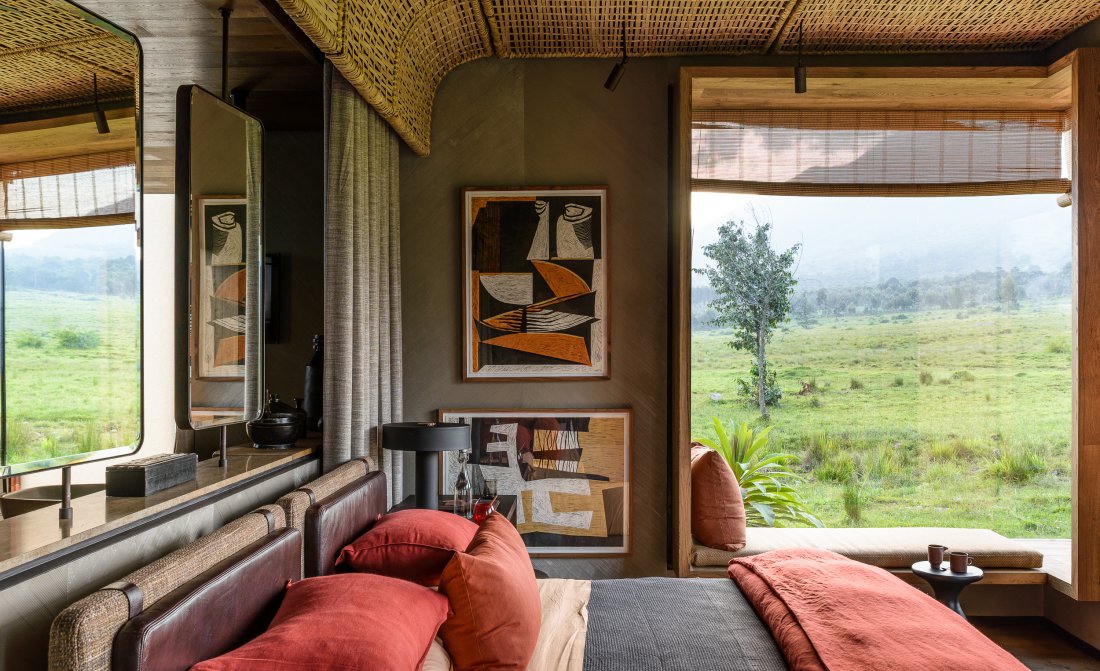 Kwitonda Lodge interior


Guest suites boast cosy couches, indoor fireplaces and heated plunge pools, with breathtaking views of the Sabyinyo, Gahinga and Muhabura volcanoes. The overall effect is strong and captivating, yet soothing, enhancing the serious, soul-centering experience of encountering gorilla families in their natural habitat.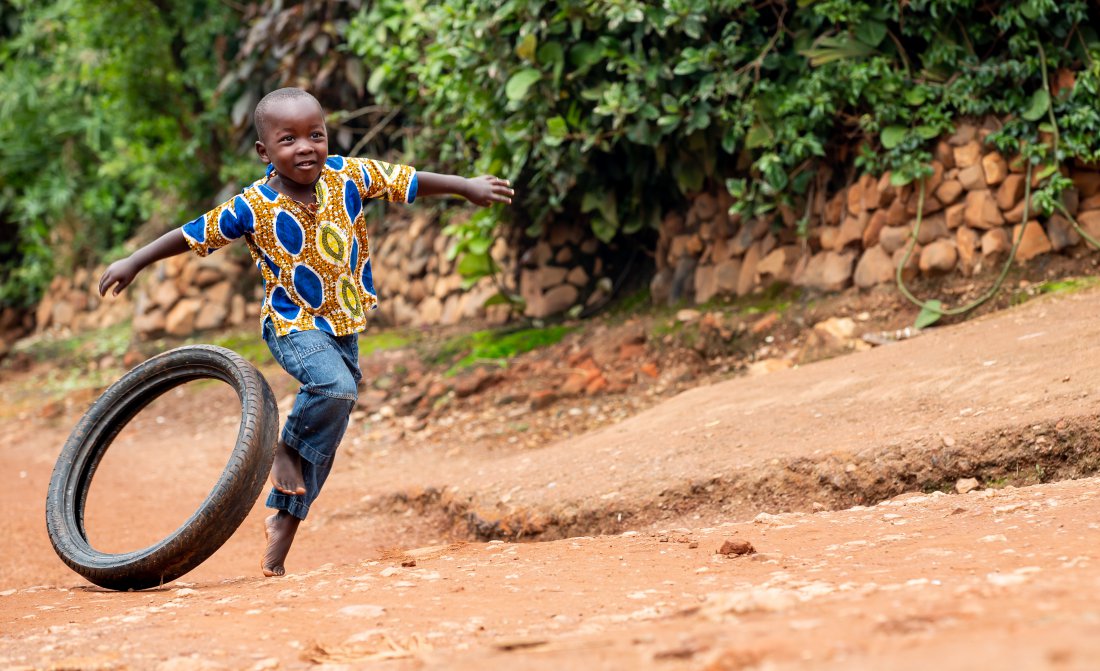 Community tour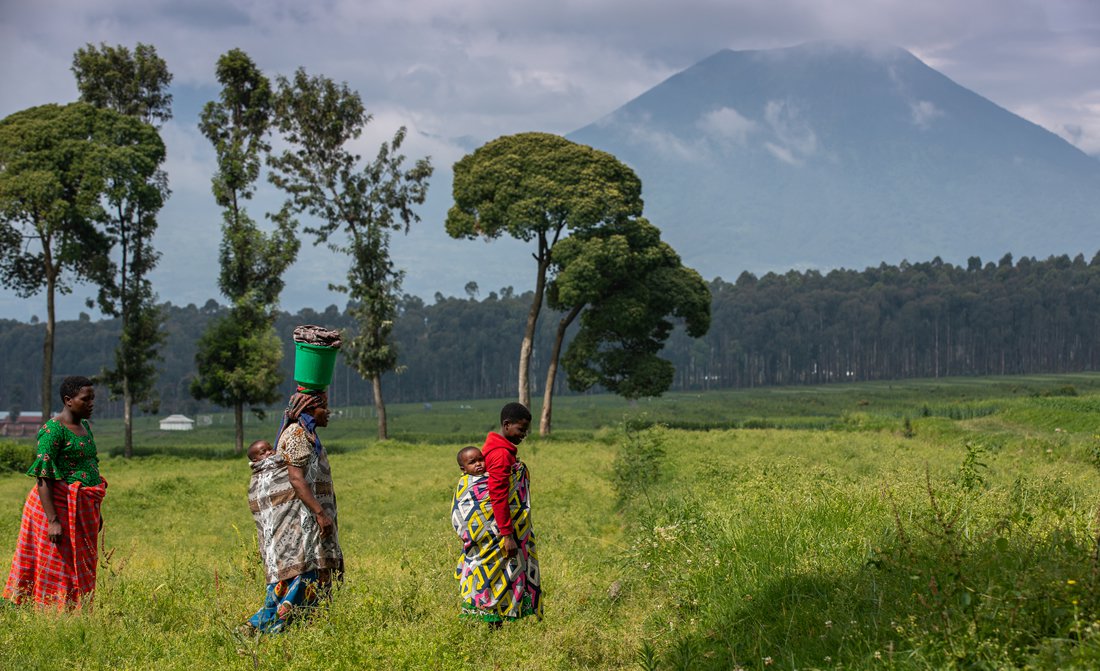 Community tour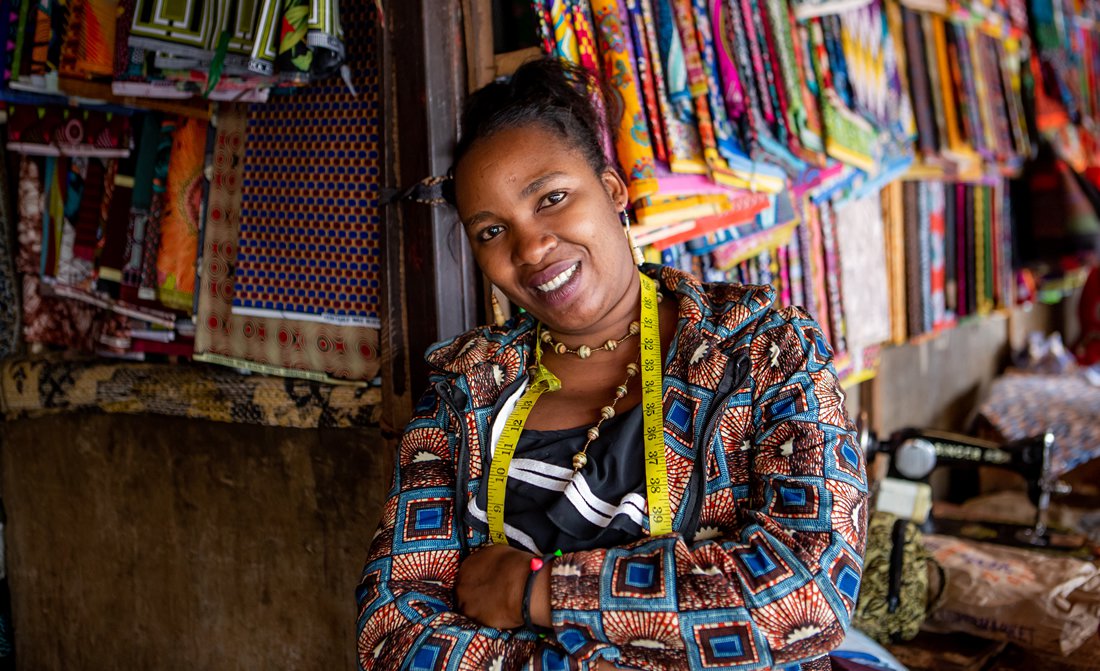 Local market tour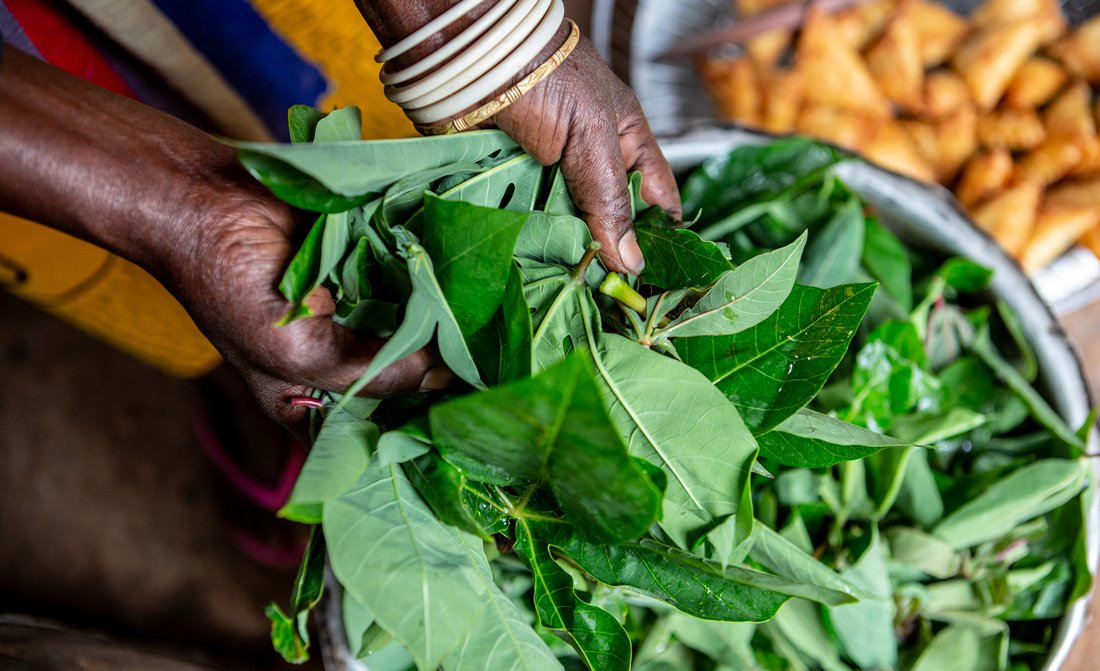 Local market tour


More than 500 local artisans and builders were involved in the project crafting lava rock walls, impressive woven ceilings and hand-fired terracotta brickwork, ensuring an authentic translation of local culture into key elements, adding a significant boost to local employment and businesses.


Farm-to-Table Food Journey

Featuring largely vegetable-based dishes and local Rwandan favourites, the on-site herb and fruit garden supplies the lodge kitchens with an array of fresh ingredients, reflected in a farm-to-table approach to the menu. Other highlights of the food journey include tailor-made trekking lunchboxes, flexible mealtimes and a signature "bar-deli" which offers fresh fruit and small snacks, enabling guests to help themselves throughout the day.

-----

If you wish to book your stay at any of Singita's properties in Rwanda or elsewhere in Africa, please call us on +44 20 7148 1778 or send us an enquiry.

For more information about Volcanoes National Park, Kataza House and Kwitonda Lodge, please visit here.