Thursday 24th of October 2019 09:06:08 AM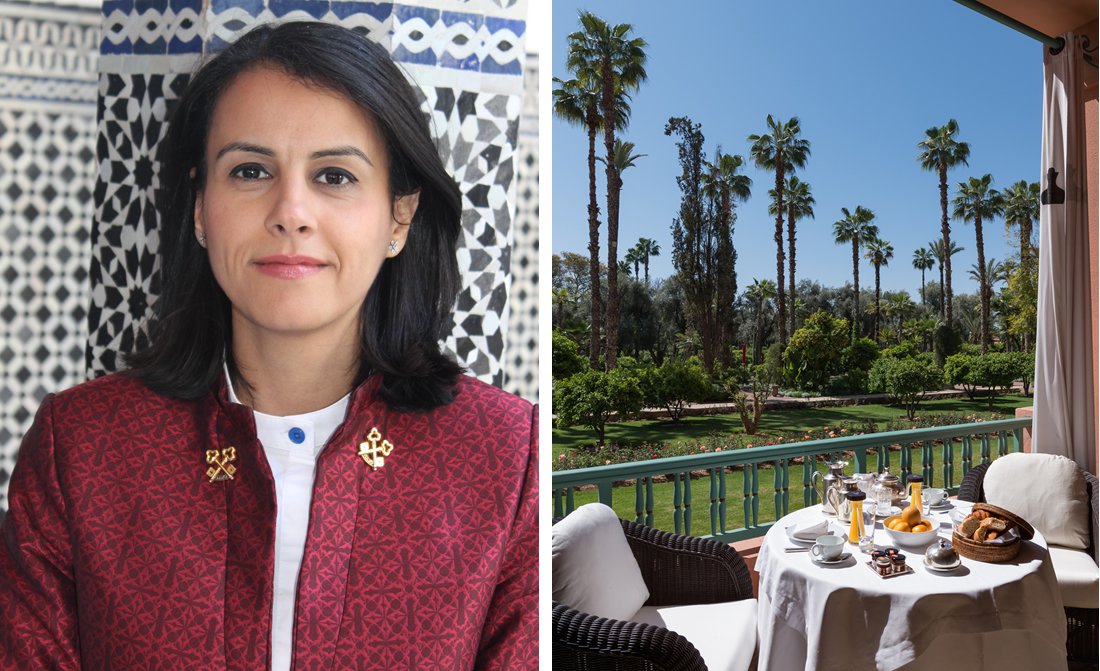 With a great pleasure today we present Zineb Meliani, who is the Chef Concierge at La Mamounia, a luxury and iconic hotel in Marrakech, Morocco.


Zineb, how long have you been with La Mamounia?

I started my career as a concierge at La Mamounia, I spent 7 years and I left the property for a Head concierge position in an International Group for almost 3 years and then came back to La Mamounia for the same position since 1 year.

I am so proud to contribute every day to the success of this amazing place.

Can you tell us a little bit about the history of La Mamounia and why is it the symbol of Marrakech?

La Mamounia can be traced back to the eighteenth century! Its story starts with the King Sidi Mohammed Ben Abdellah, who was customary to offer his sons, as a wedding gift, a house and a garden located outside the Kasbah. This is how Abdessalam, Mamoun, Moussa and Hassan were to become the place names of the gardens that the king would offer them.

These gardens "Arsats" are still known today, but only the arsatal Mamoun was destined to become famous and inspire the name of La Mamounia. It is said that the prince used to hold extraordinary garden parties (named "nzaha" in Arabic) in the park for entertainment, which is now a popular amusement in many Moroccan cities.

Where is your favourite spot in the hotel and why?

My favourite spot in La Mamounia is our legendary gardens as they remain the soul of the property, they tell many stories of the past years. They are a real oasis in the heart of Marrakech with a variety of trees and flowers, some of the olive trees have more than 600 years.

What were the most memorable words from your guests?

A reward email that I received saying that I had achieved a miracle when I was able to find this client a very unique and exclusive place for his special occasion.

If you had to give a Marrakech insider tip to a first time visitor, what would it be?

The best tip for a first time visitor is to explore Marrakech and its surroundings deeply off the beaten path aboard a vintage style Side car and then a walk through the medina, the square Jamaa El Fna and the magical markets called "souks". Of course, the visitor should not miss to discover the Yves Saint Laurent gardens and the new museum.

-----

For La Mamounia hotel bookings, please call us on +44 20 7148 1778 or send us an enquiry.

For more information about La Mamounia, please visit here.