Thursday 3rd of October 2019 07:35:32 AM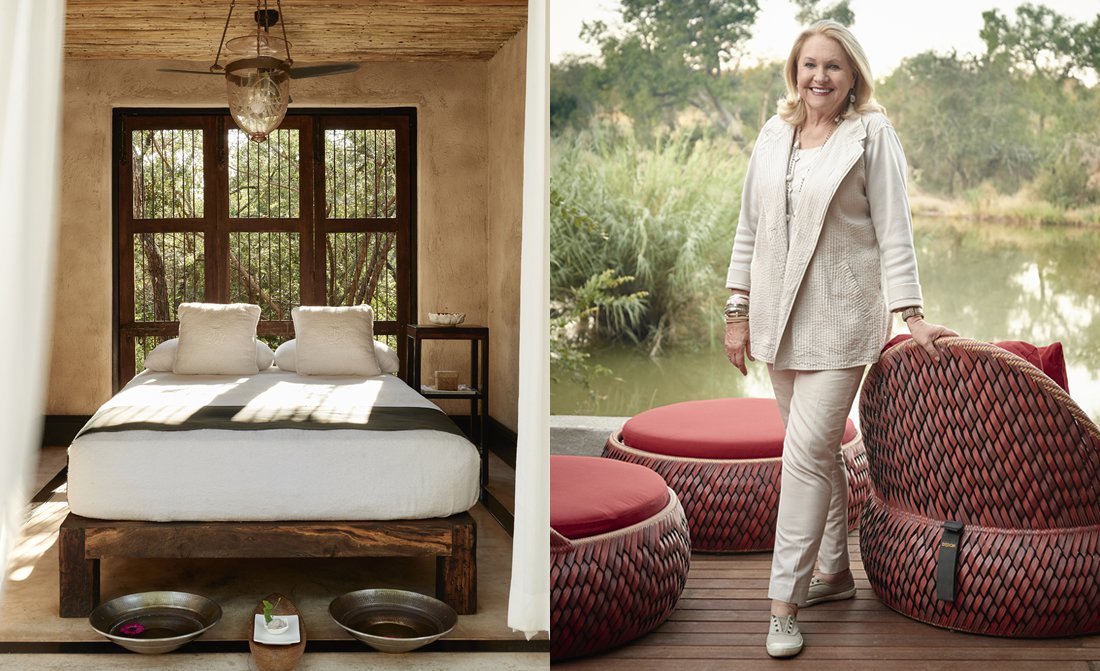 Liz Biden is the Founder & Designer of the hotels from The Royal Portfolio, a collection of unique and luxury hotels in South Africa. In this interview, exclusively for Hurlingham Travel, Liz tells us about how she decided to turn her family's holiday houses into hotels and explains why travel influences her work.


Liz, please can you tell us briefly about yourself? Where were you born and where did you grow up? What did you study and how did you become the interior designer?

I was born in Petersberg (now Polokwane) in South Africa and moved down to Cape Town where I met my husband in our last year of school.

I began the Royal Portfolio at age fifty when I sold my fashion business. I retired for two days and then made a proposal to my husband that I was going to convert our holiday homes into private hotels. Design was just something that I have always enjoyed – collecting beautiful things and putting them together to create exotic and relaxing spaces for our guests.

How did you come up with the idea of becoming a hotelier and starting the Royal Portfolio?

We were very fortunate to have a beautiful place in the African bush. We wanted to share all of our incredible memories and experiences with others, and so we decided to convert our family home into a luxurious lodge which is now Royal Malewane.

We then did the same to Birkenhead House which had been our beach house for twelve years, and La Residence which was our smallholding in Franschhoek. We spent many years looking for the perfect spot in Cape Town and were thrilled when the opportunity at The Silo came along. It really completed our circuit around South Africa.

Since then we haven't looked back and have continued to share more unique South African experiences with our guests, our friends and our growing family.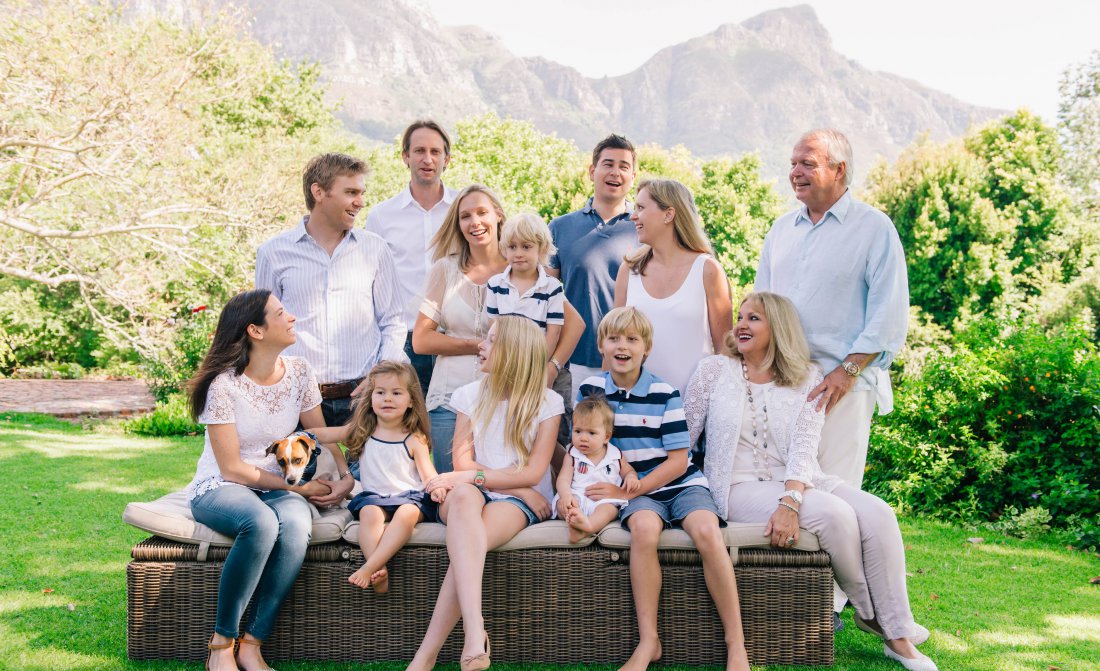 The Biden family


You travel a lot. Is there any destination or culture that inspire your work the most?

International travel has been an important influence. Not just in terms of my taste, but also in my role as a hotelier. There's nothing more inspirational than visiting a new hotel in Europe, America or the Far East.

Who is your favourite hotel designer?

I don't have a favourite, I really respect all designers and their unique styles. I love to see Kit Kemp's latest creations.

What was the most impressive hotel that you have ever stayed at and why?

One in particular has had a lasting influence – the Grand Hotel a Villa Feltrinelli on Lake Garda in Italy. We probably had the smallest room, but it was kitted out to perfection. They had pre-empted every need – pencils by the phone, a jar of home-baked biscuits. Those touches are important because they indicate love and feeling.

Do you have any plans for the nearest future of extending the unique collection of the Royal Portfolio by including new properties?

We recently completed a big refurbishment at Royal Malewane which included the magical new Masiya Bar. We're also very excited about The Farmstead at Royal Malewane which opened in May 2019.

We're also looking at opportunities in Zimbabwe at Victoria Falls and at Gorongosa in Mozambique.

What is that you love most about South Africa?

The spectacular landscapes and extraordinary variety the country has to offer. And of course the beautiful, smiling people that bring the landscapes to life.

-----
If you wish to book your stay at one of the hotels from The Royal Portfolio, please call us on +44 20 7148 1778 or send us an enquiry.

For more information about The Royal Portfolio, please visit here.