Monday 2nd of October 2017 07:47:29 AM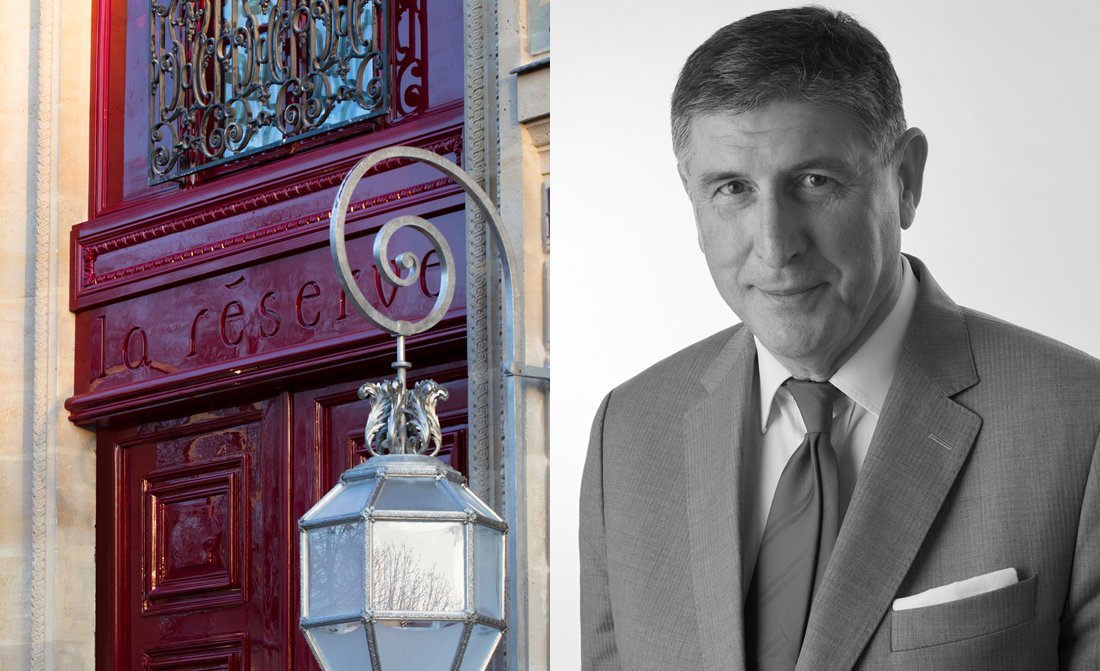 Didier le Calvez is the CEO of the exclusive La Réserve hotels collection and the General Manager at La Réserve Paris Hotel and Spa, one of the best luxury hotels in Paris, France.

​Didier, please can you briefly tell us about your career in the luxury travel industry?
My career offered me fantastic opportunities and experiences. There have been two highlights. The first one was the reopening of the Four Seasons Hotel George V Paris in 1999. As the General Manager, it was really exciting to give birth to a new hotel and elevate it to such a high status. The second was an extraordinary challenge: the opening of La Réserve Paris Hotel and Spa with Michel Reybier in 2016. I'm so proud to be one of the actors who gave La Réserve Paris its unique personality and charm, friendly but chic at the same time.

Can you define your personal version of a "luxury hotel"?
When one enters a luxury hotel, he immediately feels the beauty, the comfort, the class and the ambiance, but this style of luxury is discreet, never imposed.

This concept was imagined by Michel Reybier when he created the collection and La Réserve Paris is emblematic of this spirit: sublime luxury.

La Réserve is a beautiful Parisian historical house with lovely gardens and patios. It's the smallest Parisian palace, so private and exclusive. The maison was designed by Jacques Garcia and most of the furniture and paintings are originals. Our guests feel at home at La Réserve and return again and again. The staff are dedicated and friendly.

What type of clientele do La Réserve hotels attract?
Our clientele is cosmopolitan, well-travelled, but Parisians love La Réserve too. They adore our restaurants or just popping in to the library in the evening to have a drink and listen to our jazz pianist.

Our guests appreciate the exclusivity of the place, particularly its simplicity. They expect excellence and this is exactly what they find. La Réserve Paris is their home where they can totally rely on their private butler and enjoy the fire places, the library, the lounges, the patios, the large swimming pool and the famous Nescens Spa, the delicious meals specially prepared by our Chef Jérôme Banctel and, of course, their superb bedroom.

At La Réserve Paris Hotel and Spa, what is your favorite room or suite and why?
My favourite one is the Presidential Suite with its unique "Napoleon style". Pastel shades or more vivid colours, handpicked antiques, a private bar, a wine cellar stocked with Grand Cru wines, a herringbone-patterned wooden flooring, precious fabrics, a spacious dressing room… The atmosphere of this 140 sq.m. suite is truly magical.

​Where do you like to go for holidays?
Without hesitation, I like to spend my holidays in France, in Ile-de-Ré. I have travelled all over the world and visited beautiful countries and this remains my favourite.