Tuesday 22nd of October 2019 03:46:08 PM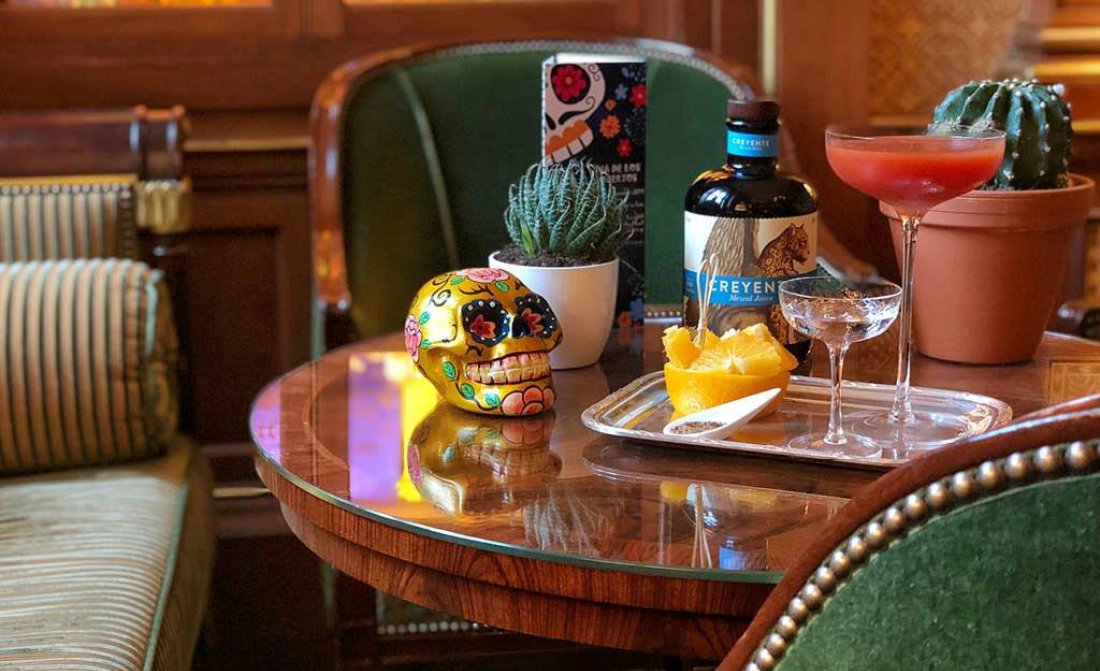 The Lanesborough Hotel, London, is delighted to welcome all things Mexican to the famous Library Bar throughout October, as it gears up to a special Day of the Dead party on 2 November, in collaboration with Maestro Dobel Tequila. Starting on 4 October, The Library Bar will embrace Mexican culture with vibrant decoration throughout, altares de muertos (Day of the Dead altars), and traditional figurines and calavera. A new menu has been especially designed by the Library Bar's expert team to celebrate the finest of Mexican tequila and mezcal.

The menu allows guests to discover mystic flavours of tequila, from the E-Rock Margarita, served either as double, single or virgin to the Sangrita, celebrating Mexico's original spirit Creyente Mezcal, and the Mayahuel Margarita, made with Jose Cuervo Tradicional silver tequila shaken with fresh lime juice, lemon and spice punch.

Tequila connoisseurs also have the opportunity to taste one the finest expressions in London, the Dobel 50 1967, of which there are only 8 bottles in the UK. The Dobel 50 1967 joins the world-renowned liquid museum at the Library Bar and is available in 10ml servings for £35 a serving.

Day of the Dead – Saturday 2 November
To conclude the Tequila Month Celebration in The Library Bar, a live DJ will perform from 8pm to 1am playing the best mix of reggaeton and Mexican styled deep house music. Face painting artists will also be on hand to help guests embrace the traditional colours and vibrancy of Mexico. Pre-booking advised by emailing thelibrarybar@lanesborough.com

-----

If you wish to book your stay at The Lanesborough, please call us on +44 20 7148 1778 or send us an enquiry.