Monday 19th of August 2019 10:33:19 AM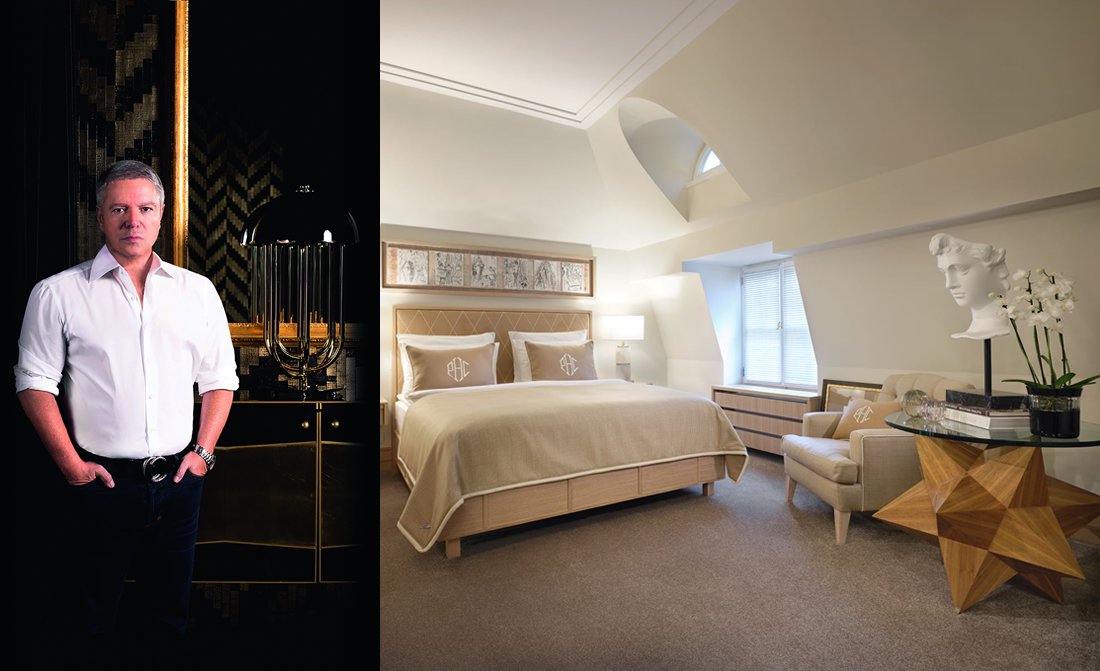 We are very happy to be talking about luxury, travel and Schlosshotel Berlin with Patrick Hellmann, Berlin's fashion designer.

Patrick, how did you come up with the idea of opening the Schlosshotel Berlin by Patrick Hellmann?

I have always been fascinated in the beauty of this property with all the history behind this "Grande Dame". I really wanted to make the Schloss an experience, the perfect hideaway in Berlin. I have visions to make this hotel a one of the most unique urban resort in Europe. All the newly renovated rooms carry my Signature. It is all about "attention to detail". With the redesign, I wanted to create a link to the Palace's glamorous tradition and make this prestigious "Schlosshotel" shine with a new brilliance.

Quote from Mr. Hellmann:
"My vision is to create a place of exquisite quality with diverse fashion influences - for those who want to be inspired, who expect more than everyday luxury, and are looking for new impressions. I want the Patrick Hellmann Schlosshotel to serve as a second home for the modern, international Bohemian."

Where did you take inspirations when creating design for this luxury hotel?

Everywhere! Due to my international background. I grew up in many different countries with rich and diverse cultures, it has surely influenced my creativity for design where I personally define MY definition for beauty, lifestyle and luxury.

In your opinion, what makes a hotel be a luxury one?

Two words – "Relaxed Luxury!" We spell Luxury very differently to other Luxury hotels; we spell it in a very unique way… Luxury is richness with detailed craftmanship! Hand-made luxury without loosing authenticity. At the Schlosshotel there is a laid-back atmosphere, no stiffness although being in a 5 -star hotel atmosphere, it's the style, the design, the soul that counts. I believe luxury has been newly defined, we let each individual guest be themselves, being able to be the person you are and dress the way you wish, without any judgements. When you are a guest at the Schlosshotel, you let-go of yourself and "re-find yourself" from within. It is all about emotions, we sell emotions which create a feeling that you never want to leave the PATRICK HELLMANN …that's a luxury hotel for me!

How often do you travel?

As a Fashion and Interior designer with various projects globally, I am constantly travelling throughout the year. I need to travel to see new surroundings and breath different air which inspires me for my new collections. The world is moving in a rapid pace, trends are moving faster than even before, and through my travels I want to always create something new.

What is your favourite destination for fashion?

NY, Paris, Milano and London.

And for the city breaks?

Rome.

Can you give us your best travel advice?

Go back where they make you feel at home!



If you are interested in booking your stay at Schlosshotel Berlin by Patrick Hellmann, please call us on +44 20 7148 1778 or send us an enquiry.

For more information about this luxury boutique hotel in Berlin, please visit here.