Tuesday 14th of November 2017 10:43:57 AM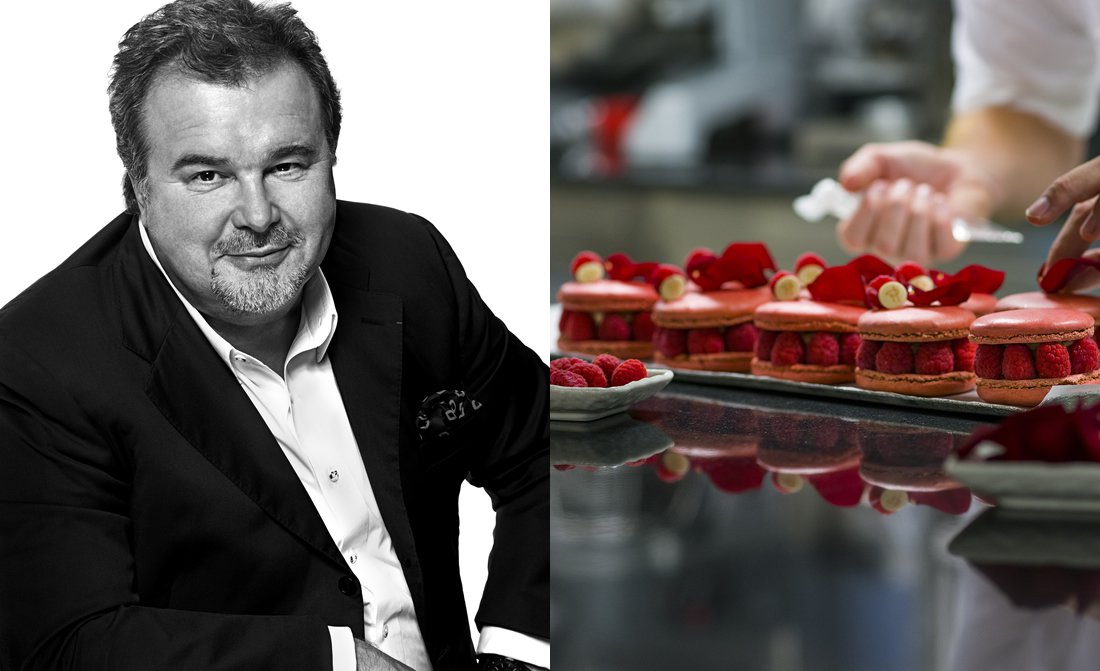 Today we want to present to you the world-renowned French Pastry Chef (sometimes called "the Picasso of Pastry") and the true Master of macarons: Pierre Hermé. On your city break in Paris, savour his desserts, chocolates and, of course, macarons in many of his stylish boutiques (Pierre Hermé Paris) or simply pop in to the iconic Le Royal Monceau, Raffles Paris, where you can also find and enjoy Pierre's masterpieces.

In this interview, exclusively for Hurlingham Travel, he tells us about his inspirations, shares his secret to making a perfect macaron and reveals his favourite holiday destination.


Pierre, what inspires you most when creating new desserts?
Inspiration can come from many different sources, an emotion or a conversation, a book, a piece of art… a lot of the time it comes from the discovery or experimentation with an ingredient or ingredients. Sometimes a new creation can take a couple of weeks or sometimes I will work on a new flavour or combination for years! I sketch my ideas down first, in diagram form and write the precise recipe underneath. I always envisage what I call the architecture of taste - the sequence as you bite into the macaron, cake, chocolate... what happens first, what happens second, what may provide a surprise in the middle. I listen only to my own creative instinct and my only preoccupation is taste!

Can you tell us your secret to making a perfect macaron?
A good macaron is the successful sum of many small details and of course practice and patience. Every single step of the macaron process is important and affects the ultimate result - the most important thing in pastry-making is precision and of course sourcing the best ingredients. For me, the focus is always the taste and ultimately that is what makes the perfect macaron! When I learnt how to make macarons in 1976, pastry chefs were still very confined to a limited repertoire: coffee, chocolate, vanilla and raspberry macarons. So, I started to wonder what gave macarons their flavour: the shell, of course, but it's mostly the filling and that leaves so much room for creativity! Apart from the diversity of flavours, what makes the macarons at Pierre Hermé Paris so unique is that we fill them more generously than others… it makes a real difference to the flavour! The unlimited possibilities in the assortment of tastes, textures, and flavours will forever be fascinating to me!

How did you decide to team up with Le Royal Monceau Raffles Paris?
We decided in 2010 to partner with Le Royal Monceau Raffles Paris. I like places with soul. Le Royal Monceau is the type of hotel where you never get the feeling that you're just in an ordinary hotel. With the relaunch of the hotel, the design by Philippe Starck, the attention to detail and the focus on contemporary art - it was a match made in heaven! We have a team of Pierre Hermé Paris pastry chefs based in the hotel and I work on exclusive creations for the hotel as well as the signature Pierre Hermé Paris creations being available.

What is your personal favourite dessert in the world?
Quite simply, the next one! My favourite dessert is always the next one, the one that has yet to be created.

Where do you like to go for holidays?
Corsica! Especially Southern Corsica and particularly Bonifacio. What I love the most is getting up early and going out on boat, experience the sunrise over Bonifacio. The view of the old town perched on the cliff in the early morning...it's truly magnificent!

More information about Le Royal Monceau Raffles Paris and Pierre Hermé can be found here.