Monday 14th of October 2019 10:43:05 AM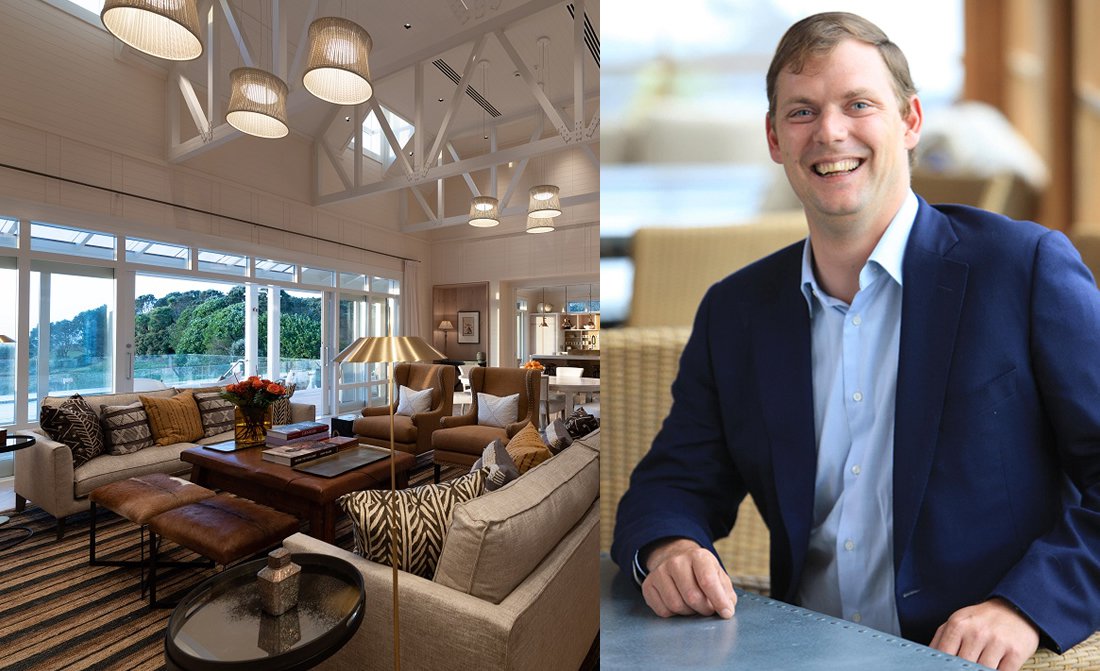 Exclusive interview with Jay Robertson, CEO of the "Robertson Lodges" - a collection of luxury lodges in New Zealand.

Jay, please, tell us about how 'The Roberston Lodges' came to be?

In 1978 our family travelled to New Zealand during a sabbatical my father took. I was only 6 months old at the time. During that year long visit my mother and father made great friends that are still close to this day. In the 90's my father was presented with the opportunity to purchase 4,800 acres in and area just north of the Bay of Islands. This investment later became Kauri Cliffs.

Originally it was intended to be a land holding. Friends and family convinced my father to build a golf course. The golf course started taking shape and you could tell that it would be a treasure. During the construction my mother had the foresight to see that such a course would need accommodation of a similar caliber.

With one lodge and golf course in play my father sought to find other areas. It was another family friend that introduced him to Cape Kidnappers. Here he fell in love with the area of Hawke's Bay and the possibilities of a cliffside golf course. After extensive construction the golf course opened and was followed by a lodge three years later.

My wife and I were on a quick visit to Queenstown when we heard about Matakauri Lodge and went out for a visit. It was clear that the property needed some work but the location and views were there and in great shape. We quickly jumped on this opportunity and after an extensive renovation were able to open the lodge.

What is the main concept behind your lodges?

We wanted anyone coming to New Zealand to be able to experience the amazing regions we had. Each lodge is unique in architecture and feel to the area it is located in. What we have tried to do as a group is maintain the same standard of comfort and service in each of the properties.

How would you define good hospitality?

I think of great hospitality as being genuine and welcoming.

Best piece of advice you've been given?

Good, Better, Best don't Rest.

Who inspires you and why?

My children. Having two young children encourages me every day to be the best that I can. Seeing glimpses of the world through their eyes is amazing.

-----

If you wish to book your stay at any of the Robertson Lodges, please call us on +44 20 7148 1778 or send us an enquiry.

For more information about Robertson Lodges, please visit here.