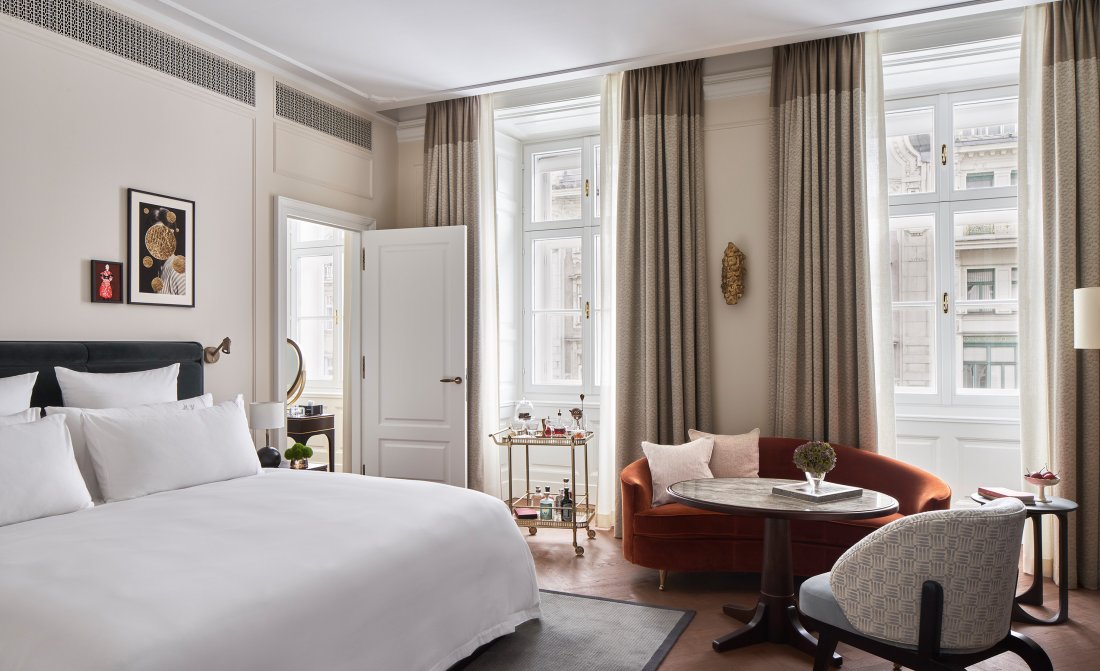 Inspired by the city's imperial history, the opening marks the ultra-luxury brand's fifth European property

Rosewood Hotels & Resorts® is pleased to announce the upcoming opening of Rosewood Vienna, set for July 2022. This luxury property will be situated on Petersplatz, one of the most famous squares in Vienna's Old Town, near many of the city's most important cultural and historic sites. This anticipated opening marks Rosewood Hotels & Resorts' first flag in Vienna and the brand's fifth property in Europe. It joins an esteemed collection that includes iconic properties such as Rosewood London, Rosewood Castiglion del Bosco, and Hôtel de Crillon, A Rosewood Hotel.

Set in the heart of one of Europe's most historic cities, Rosewood Vienna is set to provide visitors with an authentic, original, and personalized travel experience inspired by the destination's local culture and international spirit. The hotel is surrounded by Vienna's best shopping, restaurants, and some of its most significant sites and attractions. In keeping with Rosewood Hotels & Resorts' A Sense of Place® philosophy, guests at Rosewood Vienna will be immersed in the timeless grace, elegance and imperial flair that has been the hallmark of Vienna for centuries.

"I am very excited to welcome Rosewood's dedicated family of guests to Vienna and showcase all of the beauty and history that our city has to offer through the unique Rosewood point of view," says Alexander Lahmer, Managing Director of Rosewood Vienna. "Rosewood Vienna is a tribute to the Viennese way of life and will be the focal point of the city's vibrant and ever-evolving hospitality scene—where culture, cuisine and cosmopolitanism meet. As with all Rosewood hotels, we are committed to the philosophy of honoring the time-honored sensibilities of Vienna's spirit while also incorporating a modern feel and best-in-class amenities."


A Modern Yet Timeless Design

Situated in a historic 19th century building, Rosewood Vienna is a collaboration between A2K Architects, BEHF Architects and interior designer Alexander Waterworth. The end result is a hotel that marries historic charm and European Belle Époque architecture with modern interiors and timeless sophistication. The property's 99 guest rooms and 27 suites have been designed with a thoughtful combination of lush textures, artistic touches, and the latest technological conveniences. Considered the crown jewel of Rosewood Vienna, the property's 1,800 sq-ft Presidential Suite offers the ultimate in luxury, featuring unparalleled dazzling city views, a master bedroom, a separate living room, kitchen, entertainment area, and eight-person dining room. Each room has its own individual character, yet they are all united by a harmonious, neutral color palette accented by subtle color contrasts, reflecting the property's style of mixing the old and the new. Every detail has been meticulously selected to create an optimal experience for entertainment and relaxation. Using a skillful interplay of different materials such as marble, wood, brass fixtures and patterned fabrics, the design nods to the imperial glamour of Vienna's past while speaking to the tastes of today's affluential explorer.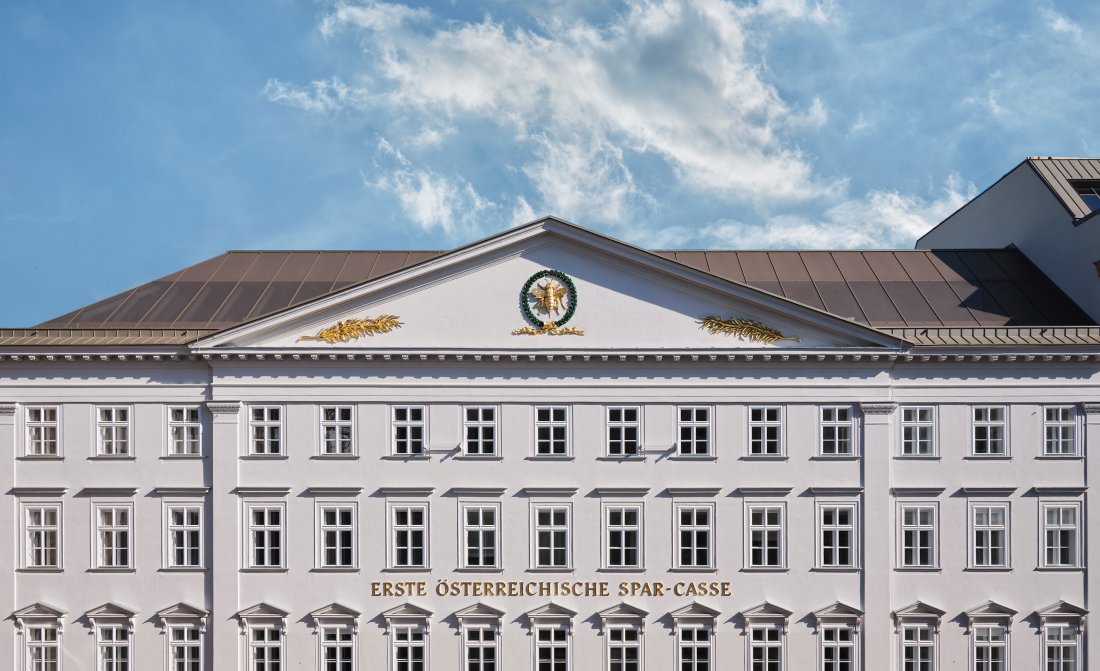 A Dinging Destination

Rosewood Vienna's variety of dining options will all pay tribute to the culinary roots of the Austrian capital while incorporating Rosewood's brand-standard levels of service and modern culinary interpretations. The property's light filled top floor offers fine dining menus showcasing both European and Austrian cuisine in a variety of spaces. Soon-to be announced concepts include a casual atmosphere in the property's "show kitchen" and an upscale brasserie in the property's main dining room, which includes an adjacent terrace and garden oasis. The property's food and beverage offerings also include a private dining room, which can be booked for intimate gatherings or used as an event space for larger groups. Classic cocktails with an innovative twist will be served in the of the hotel's intimate rooftop bar, designed by renowned interior designer Kroenland.

Overlooking the rooftops of Vienna, the bar also provides guests with breathtaking views of the city. Both restaurants and bar will welcome guests and locals through a dedicated entrance, with the brasserie offering an elevated dining experience in the evening and an elegant wine list focused on Austrian specialties.


Tranquil Wellness Offerings

Designed as an elegant oasis for guests and locals alike, the property is home to Sense®, A Rosewood Spa, that will present intuitive, locally inspired offerings that promote the well-being of both the body and mind. With an unparalleled view of Vienna, the spa offers five treatment rooms, a "social suite" and a hydrotherapy relaxation room, as well as an extensive selection of treatments and therapies. The spa's design features clean architectural lines, stone and carved wood elements, and a soothing color palette chosen to convey a tranquil experience. Also built into Sense®, A Rosewood Spa, is a fitness center with state-of-the-art exercise equipment, personal trainers and a hair salon.


About Rosewood Vienna

Housed in a historic 19th-century building that was the former headquarters for Erste Group Bank AG, Rosewood Vienna is ideally situated on Petersplatz, one of the most famous squares in Vienna's Old Town. Located just steps away from the city's most luxurious shopping and dining and its most famous historical sites, Rosewood Hotels & Resorts' fifth European property will serve as an unsurpassed gateway to one of the region's most charming destinations. Combining the best of European architecture and designed with a refined yet modern style, the hotel will offer 99 spacious guestrooms and suites, all of which feature separate spaces for entertainment and relaxation. One of the hotel's top accommodations is an 1,800 sq-ft Presidential Suite, offering the ultimate in luxurious amenities and design. The property features a variety of dining and entertainment options, including a rooftop cocktail bar with exceptional views of the city and a bright and vibrant European brasserie. Rosewood Vienna will also feature Sense, A Rosewood Spa, which will serve as a private sanctuary for relaxation away from the busy sights and sounds of the city.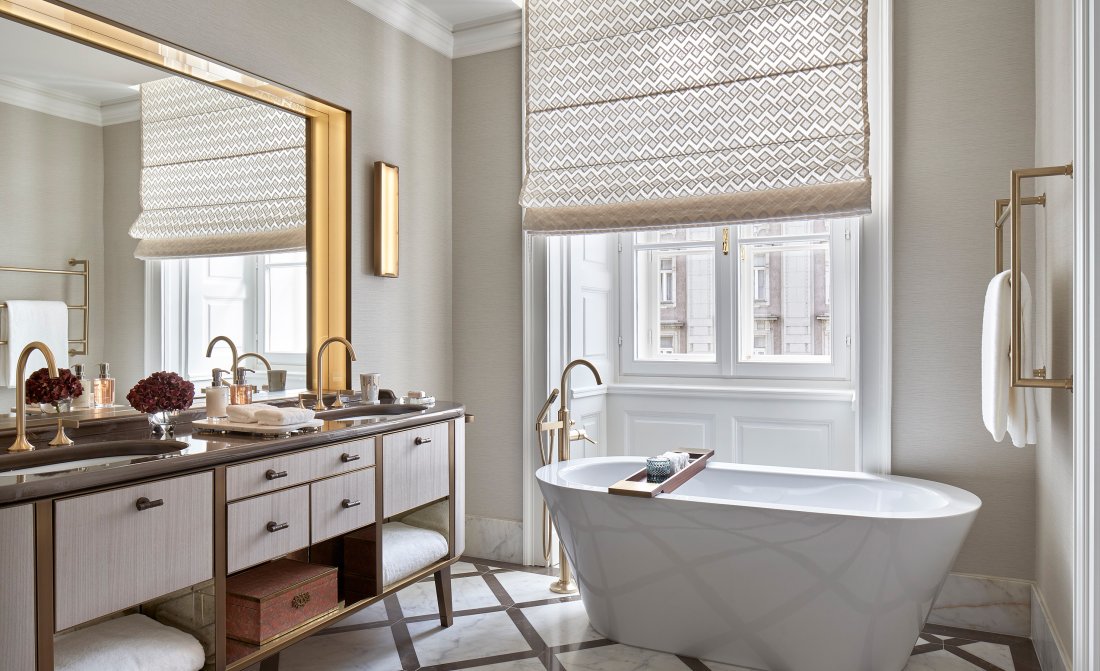 About Rosewood Hotels & Resorts

Rosewood Hotels & Resorts® manages 29 one-of-a-kind luxury hotels, resorts and residences in 17 countries, with 23 new properties under development. Each Rosewood property embraces the brand's A Sense of Place® philosophy to reflect the individual location's history, culture and sensibilities. The Rosewood collection includes some of the world's most legendary hotels and resorts, including The Carlyle, A Rosewood Hotel in New York, Rosewood Mansion on Turtle Creek in Dallas and Hôtel de Crillon, A Rosewood Hotel in Paris, as well as new classics such as Rosewood Hong Kong. For those who wish to stay a little longer, Rosewood Residences offer a distinct opportunity for ownership or rent in extraordinary destinations within the brand's wide- ranging portfolio.

-----
For any bookings, please call us on +44 20 7148 1778 or send us an enquiry.

For more information about Rosewood Vienna, please visit here.