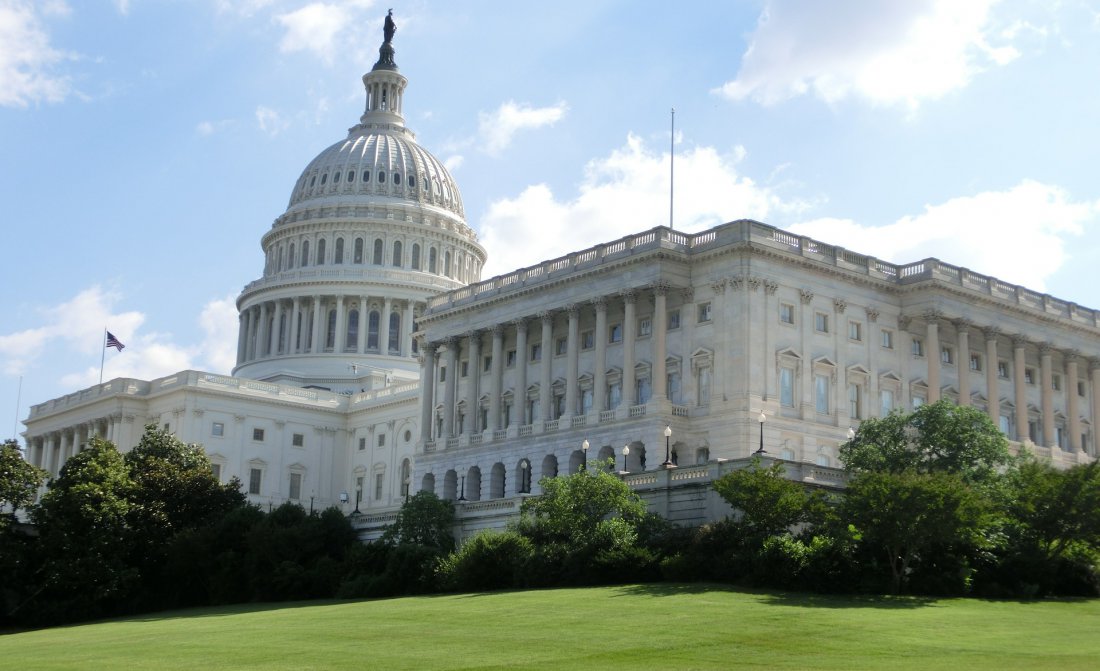 Some of the best vacations and getaways start with wanting to see one specific thing and then branching off into other activities in the area. Washington, D.C. is home to many of America's landmarks, with areas steeped in history and newer modern areas that show how far we've come as a nation. To get the most bang for your buck, consider scheduling yourself and your group a private tour of Washington, DC.

When you visit DC, there are just some places you can't miss out on experiencing. Here are just a few spots to hit on your next trip to USA's capital:



The Best Private Tours in Washington, D.C.

Tour of the Potomac
The Potomac River is one of the most historic waterways in the country. The river provides water for a densely populated area and is also the widest river that flows through a densely populated location. The area surrounding the river is home to local wildlife including the great blue heron and the American bald eagle. Take a canoe, boat, or water tour down the river to see where George Washington once called home along the banks. Numerous businesses offer boat tours and even white-water rafting for some extra fun.


Walking tour of Alexandria
As one of the oldest districts in America, Alexandria boasts some of the nation's history clad in lovely Colonial charm. Founded in 1749, Alexandria was home to the pre-revolutionary area where George Washington practiced religion, Robert E. Lee grew up, and it's also home to some of the most delicious food. Some must-see places in Alexandria are Market Square, Carlyle House, Gadsby's Tavern, Secret Garden Walkways, and Christ Church, to name a few.


National Archives
The National Archives holds some of the most important documents in the history of our country and is a treasure-trove for history buffs. The Declaration of Independence, The Constitution, and the Bill of Rights are all housed in the archives under heavy security. The archives have numerous exhibits open to visitors such as Records of Rights, Public Vaults, and Featured Documentaries. With a free entrance, the museum is a great option for a fun activity at no cost. Visitors can also take advantage of guided tours offered once a day, Monday through Friday at 9:45 am. The hour-long tour is also free and brings guests through the public vaults, interactive exhibit gallery, as well as the Rotunda for the Charters of Freedom (Declaration of Independence, U.S. Constitution, and Bill of Rights.)


Tour of the Monuments
When you think of Washington, DC, you immediately think of the various monuments in town, and with good reason: the monuments themselves are exceptional and shouldn't be missed. Whether you take a guided tour or a self-guided tour, this is a great way to spend a relaxing afternoon. The monuments are as follows: Thomas Jefferson Memorial, Franklin Delano Roosevelt Memorial, Martin Luther King Jr. Memorial, Korean War Veterans Memorial, Abraham Lincoln Memorial, Vietnam Veterans Memorial, and finally the Washington Monument.


Mount Vernon
Mount Vernon is the historic home belonging to George and Martha Washington. Visitors can take an insider DC tour of the mansion, rooms, and outbuildings preserved just as they were in 1799 when George Washington last lived there. In addition to the historic mansion, one other thing to do in DC is to visit the working farm focused on eighteenth-century agriculture. It gives a little more perspective into the daily life of people living in the late 1700s. In addition to the farm located on the property, there are beautiful gardens, two museums, heritage breed animals, and sensational views across the Potomac River. It truly is a unique experience that should not be missed.


No matter which part of DC you're most looking forward to—the historic sights or the modern amenities—a Washington, DC, private tour is the best way to check off all of your trip must-haves, while also making the most of your visit. While there will always be more to see, especially in a town as old as the nation's capital, a private tour will enable you to maximize your time and enjoy your visit.



If you are interested in including these tours in your trip accross USA, please contact us on +44 20 7148 1778 or send us an enquiry for more information.

For the best selected luxury hotels in Washington, please browse our collection.


This information was provided to us by our partners in USA - Beyond Times Square.

Image by Jens Junge from Pixabay