Thursday 2nd of August 2018 07:21:13 AM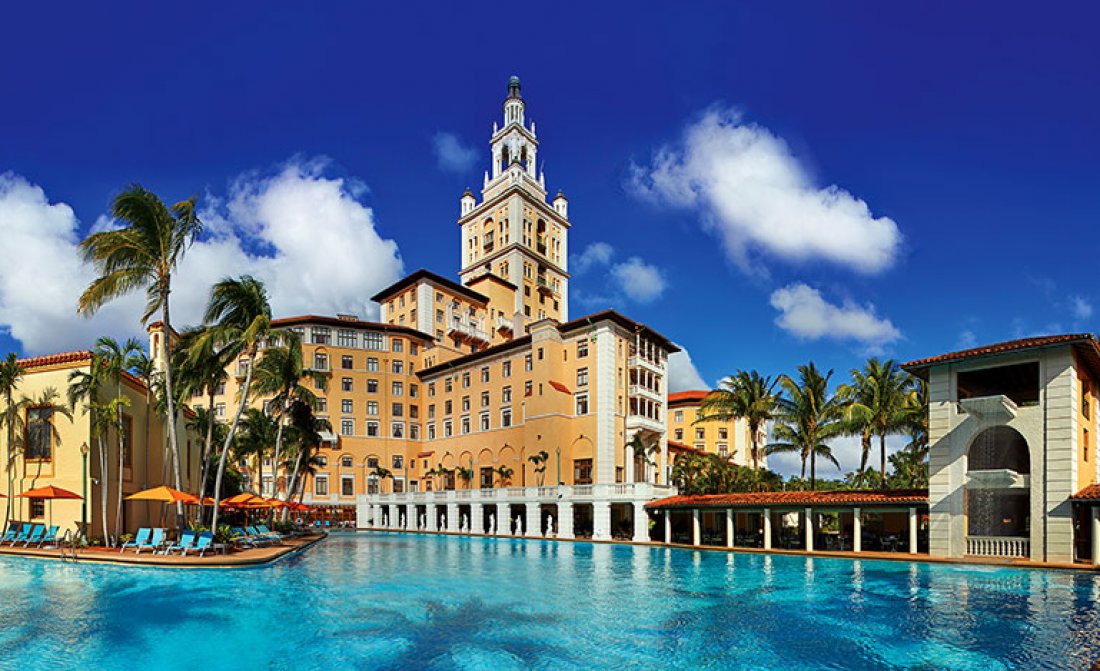 We caught up with Philippe Parodi, Vice President Sales and Marketing at the Biltmore Hotel in Miami, and delved deeper into what he loves about this historic hotel.

Philippe, how long have you worked at the Biltmore and tell us three things you love about it?
I have been working at the Biltmore Miami for 4 years now. The main aspects which still strike me about the hotel are the grandeur and glamour twinned with its architecture and history; the amazing culinary experience we provide for our guests and the scenery of 150 acres of tropical landscape.

Brunch is a highlight at the Biltmore – what is your favourite dish on the menu?
Without a doubt the seafood display which includes caviar, crab and lobster is fabulous, but the pastries are also a must to explore.

Tell us about the exciting plans for the golf course.
The plan is to restore the Donald Ross championship golf course to the original blueprint of 1925. This will bring back not only the authenticity of the course but also increase the quality due to the addition of brand new Bermuda grass, also providing more speed.

The golf course will be extended by over 7,100 yards in order to make it PGA championship worthy. Finally, the development of the Jim McLean golf school will enhance the facilities of the course. This is the first gold school in the country and will feature new practise areas.

The Biltmore is an established and traditional wonder – what do you feel is the heartbeat of the hotel and why?
It is hard to choose just one! Our courtyard with central fountain is the oasis of the hotel. It is extremely peaceful and romantic. Our iconic pool too is one of the largest in the country, like a small ocean! This is very much a central point for guests.

There is so much going on at the Biltmore – what is your perfect day?
Every day is perfect at the Biltmore, however, it will be even more perfect when our full hotel renovation (rooms, corridors and the golf course) are fully completed in December offering a unique experience in Miami with unrivalled scenery.

What are the highlights of being located in such a lovely area of Miami?
There is a real sense of harmony in Coral Gables: exclusive, peaceful and at the same time close to everything exciting the city has to offer.

If one of your past celebrity guests could revisit, who would you like to see at the hotel and why?
One of the most iconic visitors to the hotel before my time was the Dalai Lama: such a powerful aura and amazing message to the world.

For more information on the Biltmore Miami, please visit here.