Friday 20th of December 2019 10:02:16 AM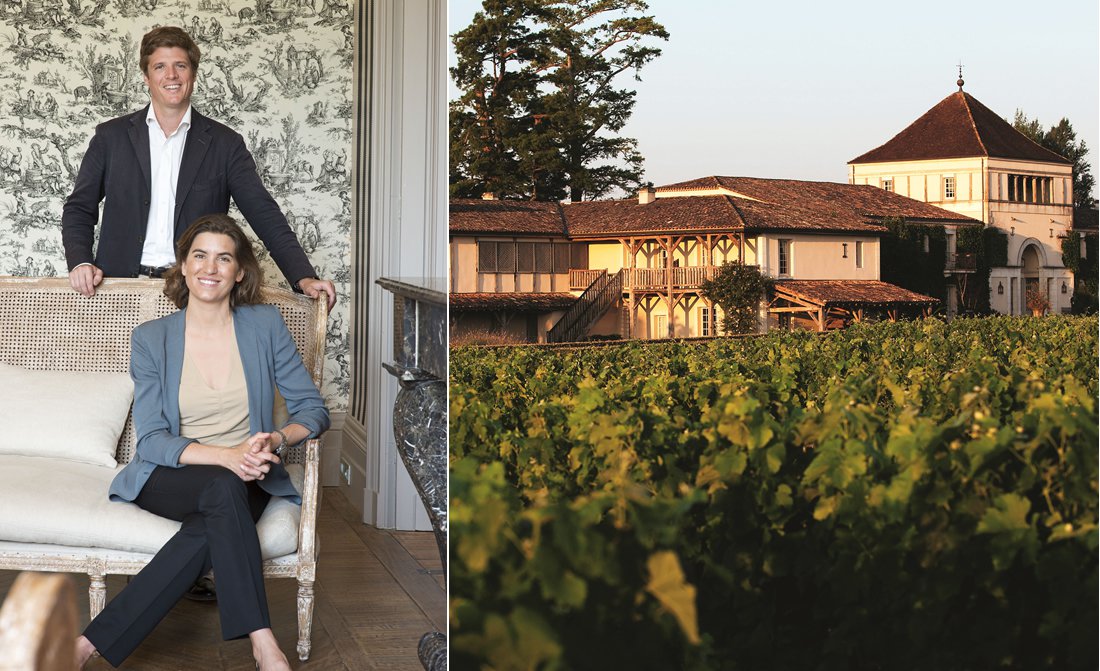 Alice Tourbier, together with her husband Jérôme (both pictured above), is the Founder of Les Sources de Caudalie, a beautiful luxury boutique hotel, nestled in the Bordeaux wine region. In this special interview, exclusively for Hurlingham Travel, this young, talented and charming lady tells us about how the idea was born to open the hotel in vineyards and explains its uniqueness. She also shares a great tip for those who are thinking of opening their own hotel and talks about things that make her happy.


Alice, please, can you tell us a little bit about yourself? Where were you born and where did you grow up?

I am Alice Tourbier, entrepreneur of French Art de Vivre, founder of Les Sources de Caudalie and Les Sources de Cheverny (coming soon). I was born in Grenoble in the French Alps. I moved to the Bordeaux region during my teenage years, when my parents took over chateau Smith Haut Lafitte winery. I had a chance to grow up in the middle of vines and nature.

How did you come up with the idea of opening your own boutique hotel?

The idea of opening a boutique hotel located in vineyards (that's the most important point) came up to my husband and I when we have noticed 20 years ago that people came from the entire world to discover my parents' winery and to taste Château Smith Haut Lafitte wines. If people came from that far away to discover French wines, why not offering them the opportunity to live the French lifestyle in this beautiful surrounding nature and experience the French Paradox?

Why is Les Sources de Caudalie a unique hotel?

Les Sources de Caudalie is a unique hotel, first, because of its unique location in the heart of a Grand Cru Classé vineyards. But Les Sources de Caudalie is also unique, thanks to its concept of a 5-star atypical character and timeless charm "hamlet" with two restaurants, a wine bar and a Vinothérapie® Spa.

Can you tell us more about the Vinotherapie Spa?

The Vinothérapie® Spa is a combination of natural hot spring water drawn 540 meters beneath the earth with the benefits of grape and vine extracts. Our guests at Les Sources de Caudalie have a full experience around grapes: they can enjoy the best Bordeaux wines, have a crushed cabernet scrub or a wine-barrel bath, which are our signature treatments at the spa, learn all about the wine-making process, participate in the grape-picking, learn the art of wine-tasting with our Chef Sommelier…

What's the most challenging aspect of being a successful hotelier?

Keep enchanting the hotel guests is the most challenging, but also the best reward of being a hotelier. Nothing makes me happier than our clients' smiles.

What else makes you happy?

A glass of red wine!

What advice would you give to someone looking to follow in your footsteps?

Have faith your luck will hold.

-----
For any bookings, please call us on +44 20 7148 1778 or send us an enquiry.

For more information about Les Sources de Caudalie, please visit here.