Monday 10th of February 2020 01:23:45 PM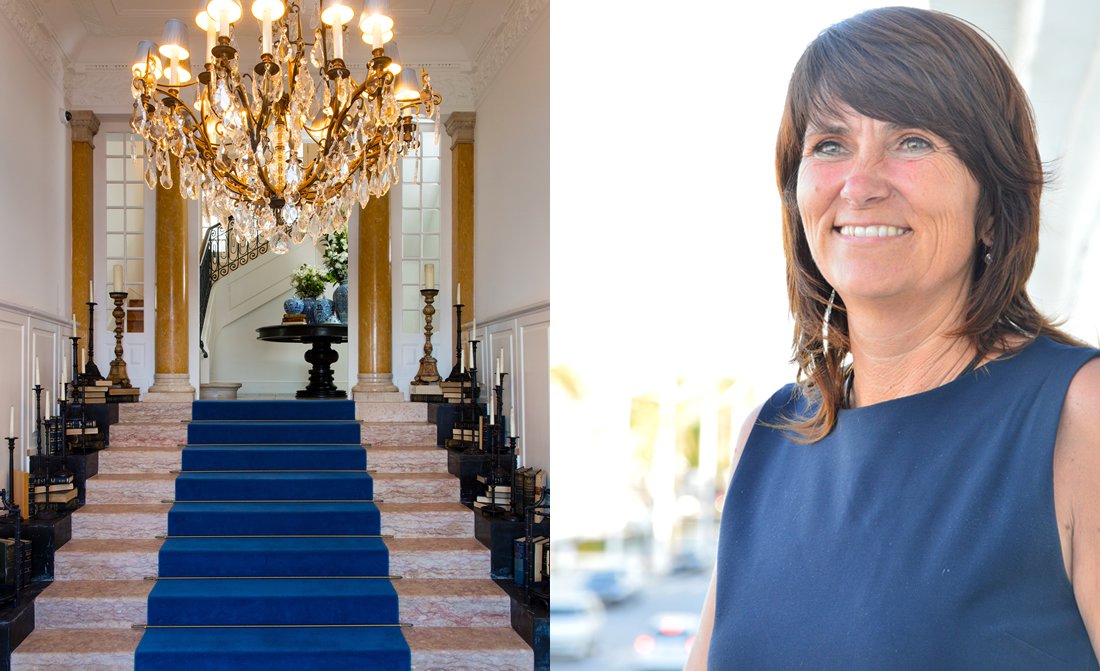 Today we are talking to Marita Barth, the General Manager of Grand House (part of Relais & Chateaux), a luxury boutique hotel in Algarve, Portugal.


Marita, how long have you been with the Grand House hotel?

I have been with our old Grand Lady from April 2017 and helped her to get back to her former glory. I accompanied the whole restauration process personally.

Please, tell us some interesting historical facts about the building of the hotel?

The Grand House was originally named Grande Hotel Guadiana (named after the river, which passes directly in front) and was the first hotel in the South of Portugal. With its own architecture style of The Belle Epoque and Art Noveau it opened its doors already as a luxury Hotel (Grand Hotel) in 1926 during the roaring twenties. The owner and businessman Ramirez built this hotel on purpose to host his business partners from all over the seas as he was a huge producer of tuna tins back then. He chose, Ernesto Korrodi, a Suisse architect, who lived in Portugal and celebrates his 150 Years anniversary this year. The building has been a hotel ever since.

Can you explain why it is a different property from other luxury hotels in Algarve?

Grand House is a different property due to its GRAND style in design and a sense of place. Simplicity, authenticity with soul. We inspire people and share the energy and passion of the team with our guests, through a true personalized service and the highest level of attention to detail to provide unique and unforgettable experience in a beautiful setting. .... Ain't life Grand?

Oh, yes it is! And please, could you tell us who your clients are and where they come from?

Our "usual guest" is between 40 and 60, well travelled, CEO's of all kind of businesses, investment and financial business, fashion and interior design. They come as couples from Portugal, UK, USA, the German spoken markets, Spain, France, Holland, Italy and Belgium.

How does your perfect day off in Algarve look like?

My perfect day Off is to wake up with sunshine, walking with my dogs and cats through my garden, listen to the birds and drinking my first espresso and be grateful for this wonderful nature. After walking through my garden I fresh me up to go to have a light lunch with my husband and / or friends at the beach enjoying Amêijoas à Bulhão Pato with a fresh glass of white wine. After a one or 2 hours rest at the beach listening to the waves and go for a swim another nice dog walk on the country side around my home to breath.... Finishing the day with a nice BBQ surrounded by candlelight.

-----
For any bookings, please call us on +44 20 7148 1778 or send us an enquiry.

For more information about the Grand House Algarve hotel, please visit here.