Tuesday 29th of May 2018 07:56:24 AM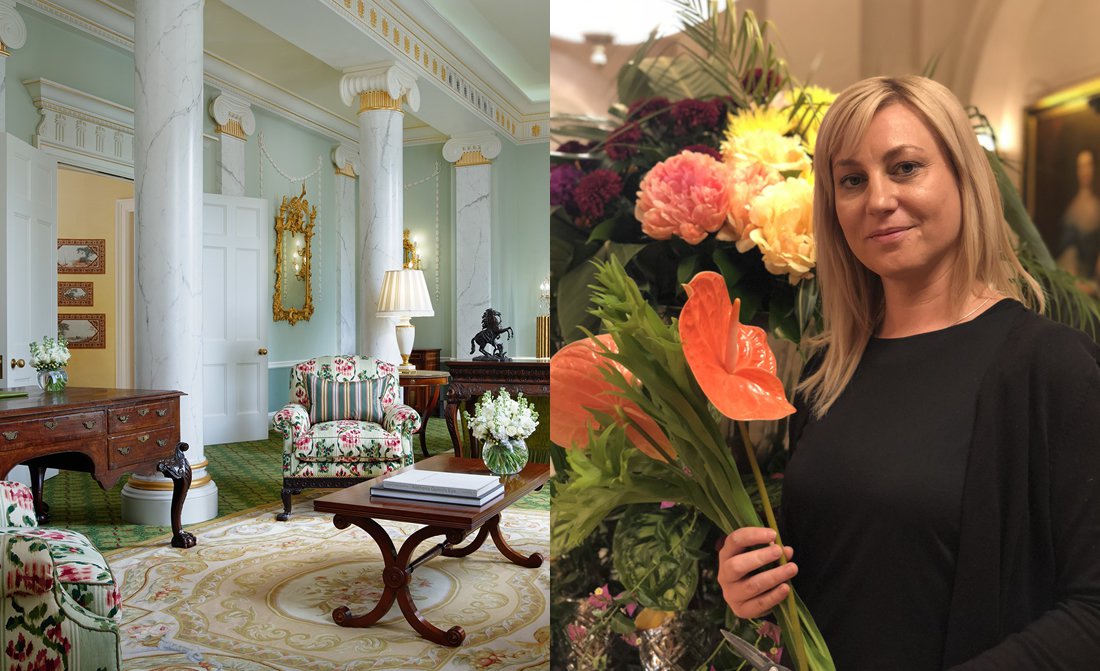 Meet Annamaria Gonda, the Florist at The Lanesborough, a luxury hotel in London's prestigious Knightsbridge district. Passionate about her profession, Annamaria tells us about her work at the hotel, reveals her sources of inspiration and gives us the secret where to buy beautiful flowers in London.

Anna, where does your passion for floristry come from?
My passion for floristry stems from my background in photography. I love working with colours and shapes and I like the fact you have the opportunity to be wildly creative each day. I am practicing Tibetan Buddhist, which means I constantly seek opportunities to provide some beauty and joyful things for people, which blends seamlessly with floristry.

What attracted you most to join The Lanesborough?
The hotel's long standing history with impressive floral decorations inspired me. Flowers play an integral part of the guest experience throughout the hotel, whether it be for a guest staying the night or table decorations in our restaurants and bars. I was particularly excited to be involved in decorating the majestic Royal Suite, which stretches across nine bedrooms. The challenge of doing so attracted me quite a lot.

How does your typical work day look like?
Every day is different. We often have a number of events taking place in one day, so planning is integral. I work with my colleague Lauren in preparing each area, always allowing time for spontaneity. Being flexible for last minute requests is key.

Do you have any artists or other sources of inspiration that influence your work?
With my photography background, I would say I have a picture perfect mind-set when creating bouquets and floral displays, ensuring every detail is seen to, whether that by cutting an extra inch off the stem of a rose so that it aligns to the vase perfectly, or removing a colour that doesn't blend with the interior of the hotel.

Do you always have fresh flowers at home?
I would not be a true florist if not. I visit the New Covent Garden Market regularly and always try to stay up to date with the latest trends and collections for my personal spaces.

For more information about this deluxe London hotel, visit here.