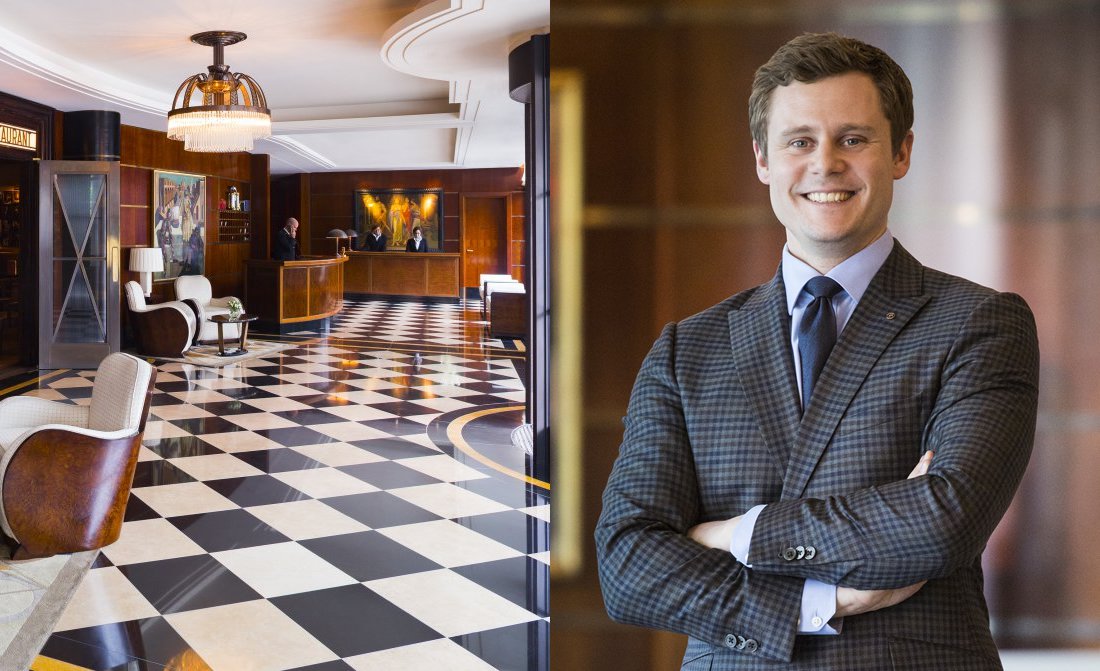 Jannes Soerensen is the General Manager at The Beaumont, a member of Preferred Hotels and Resorts, that is located in the prestigious area of Mayfair in London, United Kingdom. In this interview, Jannes tells us about people in the luxury travel industry who are his heroes and explains what kind of guests love to stay at the hotel.

Jannes, what inspires you most at work?
My team. I have an extremely dedicated team at The Beaumont, many of whom have been with the hotel since it opened in September 2014. They are totally focused on constantly improving the guest and staff experience here and I find it fantastic to see how much their efforts have been recognised. We were amongst TripAdvisor's Top 25 Luxury Hotels in the World and are consistently rated amongst the top 5 hotels in London.

Can you tell us more about the hotel in terms of its design (interior as well as exterior)?
The Beaumont is located in an award-winning Grade 2 Listed 1926 Art Deco building, which was built as a luxury car garage for Selfridges, only one block away. In the heart of Mayfair, within a few minutes' walk of London's finest art galleries and luxury shopping, the hotel is positioned at the head of a quiet, historic garden square, just north of Grosvenor Square.

The soft Art Deco interior design takes its cue from the building. The interiors of the hotel appear to have been restored to their former glory, retaining echoes from the different decades of The Beaumont's life. They reflect a European Art Deco aesthetic but with distinct, occasional references to the grand Art Deco hotels of North America.

Warm and rich, small and intimate, and deliberately designed on a comfortable, residential scale, the elegant interiors feature chequer-board flooring of black granite and gold travertine, lush wood panelling, bronze detailing, handmade geometric Art Deco carpet in rusts, taupes& browns, luxurious pale silk curtains, and a large, eclectic collection of artworks, period photographs and antique pieces scattered throughout.

An iconic feature is Turner Prize-winner Antony Gormley's extraordinary, 3-storey high inhabitable sculpture, ROOM, which is both a piece of public art and a bedroom, forming part of a suite.

What kind of clientele does your hotel attract?
The hotel's aesthetic and atmosphere, inspired by our fictional founder, the American hotelier Jimmy Beaumont, appeal particularly to the US market – in fact, the hotel sometimes feels like 'the West Coast's unofficial clubhouse'. We are also very popular in the local British market, with a smattering from elsewhere in the world, such as France, Mexico and Australia. What we find is that, wherever they are from, our clients are very likeminded. They know the city well and are mostly here on business - primarily in the arts, entertainment, media, advertising, fashion, law, finance and banking - and always mixed with some leisure time.

Is there anyone in the luxury travel industry you see as your hero?
I have been incredibly fortunate to work alongside several true industry icons over the years, and I am so grateful for all their guidance, support and trust. Jean Van Daalen was my first GM at The Adlon in Berlin, Didier Le Calvez at the Four Seasons Hotel George V in Paris and later at Le Bristol, Victor Clavell at The Arts in Barcelona and Shane Krige at The Plaza in New York City. What an experience it was to be part of his re-opening team! And of course... Nathalie Seiler-Hayez, who was my GM at The Connaught in London. I would not be where I am today if it was not for her. Her guidance, support and friendship remain an integral part of my working life.

And then there is Jeremy King. I have never met anyone who takes such a proprietorial approach in the running of all his businesses, and I am inspired daily by his vison, impeccable sense of taste and his quest for perfection in every detail. As a young hotelier I could not have wished for a better soundboard. I know that many of his principles and values will stay with me for the rest of my career.

How does your perfect day in London look like?
I am lucky enough to live within walking distance of the hotel, in Marylebone Village. My perfect day – which depends on sunny weather! – would start with an early morning walk in Regent's Park, before picking up my wife Marie from Xtend Barre and going to the Marylebone's Farmer's Market to pick up lunch. I might pop into the hotel in the afternoon, before a meal with friends at Fischer's on Marylebone High Street, just a few steps away from our apartment.

To learn more about The Beaumont, visit here.